Small Exhibition "From Our Rare Book Collection" (May 2015)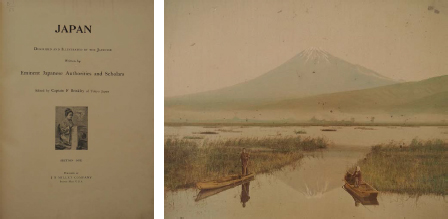 This month's book to be displayed is "Japan: described and illustrated by the Japanese" (Boston, 1897) by Francis Brinkley.
Outline
Adobe Reader software is available for free download from the Adobe Systems web site. To download and install Adobe Reader,
click on this link

and follow the instructions given for your operating system.
[Contact Us]
The Japan Foundation
JFIC Library
Tel: +81-(0)3-5369-6086 Fax: +81-(0)3-5369-6048 
E-mail: Lib@jpf.go.jp
(When sending an e-mail, please enter a half-width character "@" instead of a full-width character "@.")