Organized by: The Japan Foundation Center for Global Partnership (CGP)
Co-Organized by: U.S.-Japan Council (USJC), Kumamoto City
Supported by: Ministry of Foreign Affairs, Kumamoto Prefecture
Since the Edo Period, Kumamoto City has been known as a hub for education and fostering talent. Kumamoto was always crowded with many students from other areas in Kyushu, mainland Japan, and after the Meiji Restoration, even from Manchuria and Korea.
Despite this history, Kumamoto Prefecture is now facing a serious issue: a decrease in young people. Declining birthrate is not the primary cause; rather the number of people who move out of the prefecture exceeds those moving in. According to data from Kumamoto Prefecture, there is a major decline in people between the ages of 15 and 24. More than half of high school graduates in Kumamoto are moving out for work or study, and many of those who stay leave after graduating college. After the massive Kumamoto earthquakes in 2016, the number of young people who leave has been increasing further. This is a critical issue because the prefecture needs manpower to rebuild its cities and towns, and the skills and knowledge to reconstruct Kumamoto Castle need to be passed on to the next generation.
At this symposium, we will provide the opportunity for people in Kumamoto and Japanese American leaders to exchange ideas on how to create an attractive city for future generations. The three Japanese American panelists, representing respectively academia, civil society and the private sector, are: Dr. Mariko Silver, Dr. Britt Yamamoto, and Ms. Kelly Yamasaki. Dr. Kirk Masden (Associate Professor, Kumamoto Gakuen University) and Mr. Kaz Maniwa (Senior Vice President, U.S.-Japan Council) will moderate this discussion following the panelists' presentations.
Overview
Schedule
Date & Time
Thursday, March 7, 2019 6:00 pm – 8:00 pm (Doors Open at 5:30 pm)
Venue
Kumamoto City Hall, Large Hall (14th floor) access
(1-1 Tetorihoncho Chuo-ku, Kumamoto City, Kumamoto)
Free Admission; English/Japanese Simultaneous Interpretation Available
Moderators:
Kirk Masden (Associate Professor, Kumamoto Gakuen University)
Kaz Maniwa (Senior Vice President, U.S.-Japan Council)
Panelists:
Mariko Silver (President, Bennington College)
Britt Yamamoto (Executive Director and Founder, iLEAP)
Kelly Yamasaki (Principal, OZ Architecture)
Contact
To learn more about the Symposium, contact:
The Japan Foundation Center for Global Partnership, Tokyo
TEL: 03-5369-6072 FAX: 03-5369-6042 Email: cgpc<atmark>jpf.go.jp
(When sending an e-mail, please replace the <atmark> with a half-width "@" character.)
Biographies of Panelists and Moderators
Mariko Silver (Bennington, Vermont)
President, Bennington College
Dr. Mariko Silver is President of Bennington College. During the Obama administration, she served for the U.S. Department of Homeland Security as Acting Assistant Secretary and Deputy Assistant Secretary for International Policy, where she developed and led the Department's first strategic plan for international engagement. Dr. Silver also served for Arizona Governor Janet Napolitano as the Policy Advisorfor Economic Development, Innovation, and Higher Education. Prior to her government service, Dr. Silver was instrumental in the transformation and expansion of Arizona State University, leading teams in economic development policy and metrics, science, technology and innovation policy, state K-12 and higher education policy, sustainability science, and global health. Dr. Silver is a fellow of the National Academy of Public Administration and a member of the Council on Foreign Relations. Her education includes Yale University (BA, History); University of Sussex, U.K. (MSc, Science and Technology Policy); and UCLA (PhD , Economic Geography).
Prefecture in Japan of ancestral origins: Ehime and Osaka .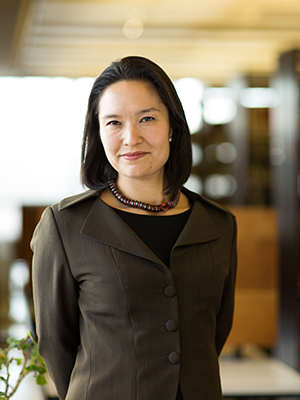 Britt Yamamoto (Seattle, Washington)
Executive Director and Founder
iLEAP
Dr. Britt Yamamoto is the Founder and Executive Director of iLEAP, an education-focused, international social enterprise based in Seattle, Washington. The mission of iLEAP is to develop a new generation of globally-minded leaders in Japan, providing them with inner and outer resources to pursue lives of purpose and to advance social good. He is also the CEO and Co-Founder of Perennial, which provides leadership development for community-based leaders in Africa, Asia-Pacific, Latin America and the Middle East . For over two decades, Dr. Yamamoto has been working in the fields of education and community development. He holds faculty appointments at the University of Washington and the University of Vermont, where he teaches courses in leadership and management, and advises graduate students. He has been a Fulbright Scholar to Japan and worked for many years as an organic farmer, including in Kumamoto Prefecture at Kikuchi Youjouen with Dr. Yoshitaka Takekuma. He is also active as a Council Leader with the U.S.-Japan Council. Dr. Yamamoto holds a BA from the University of Michigan, an MS from the University of California, Davis, and a PhD from the University of Washington.
Prefecture in Japan of ancestral origins: maternal side from Kumamoto, paternal side from Hiroshima.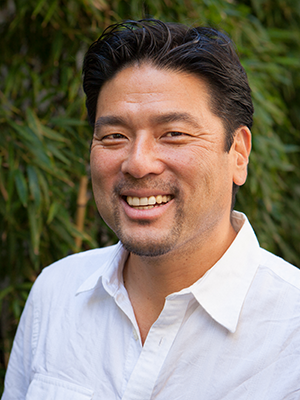 Kelly Yamasaki (Denver, Colorado)
Principal
OZ Architecture
Ms. Kelly Yamasaki is an architect and a native of Chicago. After earning a business degree at the University of Pennsylvania, she studied architecture at the University of Illinois. She moved to Denver in 1990, and began her career at OZ Architecture, where she helped grow the firm from 15 to 165 employees. Ms. Yamasaki has been a Principal of the firm since 1997, and has been on its Board of Directors for the past few years. She specializes in educational design. She has been on the board of the Association for Learning Environments (A4LE) local chapter for seven years, and is currently completing her tenure as chapter President. Once her sons became teenagers, Ms. Yamasaki became more involved in the Japanese American community, joining the Sakura Foundation Board in 2014 and the Sakura Square LLC Board in 2016.
Prefecture in Japan of ancestral origins: Fukuoka, Aichi, and Kumamoto.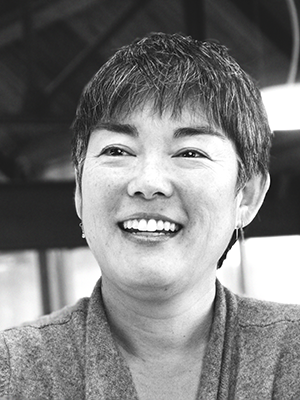 Moderators
Kirk Masden
Associate Professor, Kumamoto Gakuen University
Dr. Kirk Masden is originally from Wisconsin, U.S.A. After doing graduate work in educational policy at the University of Illinois at Urbana-Champaign, he received his PhD from Kumamoto University in 2005. He has taught courses on comparative culture at Kumamoto Gakuen University since 1991 and has served there as head of the Institute of Foreign Affairs, the Department of International Economics, and the International Programs Committee. He has also appeared as a commentator on local television and served as a member of a deliberative body established to ensure the appropriateness of broadcast programs. As an undergraduate student, he studied for a year at Sophia University as an exchange student.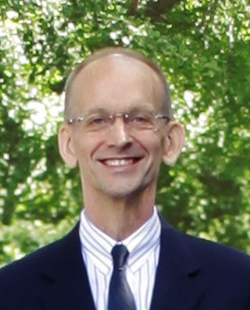 Kaz Maniwa
Senior Vice President, San Francisco
Mr. Kaz Maniwa became Senior Vice President of the U.S.-Japan Council in March 2012 after serving on the Council's Board of Directors since the organization's inception in 2008. He was previously an attorney-at-law with a private practice that has been serving the San Francisco Bay Area for over thirty years. Mr. Maniwa plays an active role in Japanese American community affairs, having served as Chairman of the Japanese Cultural and Community Center of Northern California, on the Planning Committee for the Governor's Initiative with Japan and the Executive Committee of the Silicon Valley Japan Platform. Mr. Maniwa has served as a Japan Exchange and Teaching (JET) interviewer for the past twenty years and he co-chaired the July 2009 Japanese American Leadership Delegation Summit in San Francisco. Mr. Maniwa currently is focused on leadership development programs for young leaders (below forty years of age) and he has led a number of American delegations to Japan and a number of Japanese delegates to America. He holds a BA from the University of California, Berkeley, and a JD from the University of California, Hastings College of Law.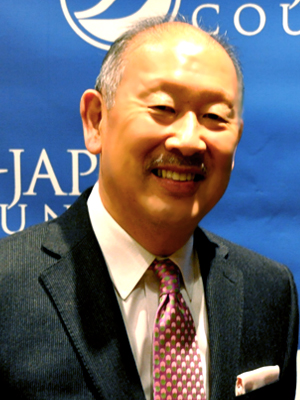 Contact
The Japan Foundation Center for Global Partnership
Tel: +81-(0)3-5369-6085 / Fax: +81-(0)3-5369-6042
E-mail: cgpc@jpf.go.jp
(When sending an e-mail, please replace the full-width "@" character with a half-width "@" character.)