Japan Expo 2013 in FranceLecture by Developer of Hatsune Miku, Demonstration of Enshu Tea Ceremony, and Screening of Doraemon
Above left © Crypton Future Media, INC.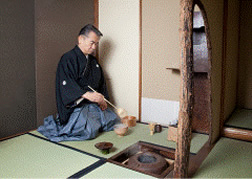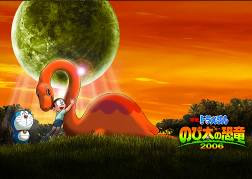 Above right © Fujiko-Pro / Shogakukan / TV Asahi / ADK / Sho-Pro / Shin-ei Animation
From July 4 to July 7, 2013, the Japan Foundation will hold a variety of events at the Japan Expo 2013, the world's largest event for Japanese culture in France. Such events include a lecture by Hiroyuki Itoh, the CEO of Crypton Future Media, which developed vocaloid Hatsune Miku, a tea ceremony demonstration by the Enshu Tea School, and a screening, with joint partners Fujiko-Pro, of "Doraemon the Movie: Nobita's Dinosaur 2006" with French subtitles.
Read an article written by Hiroyuki Itoh, the creator of Hatsune Miku in Wochi Kochi Magazine.
Japan Expo 2013 in France
| | |
| --- | --- |
| Date | July 4, 2013 (Thursday) to July 7, 2013 (Sunday) |
| Venue | Paris-Nord Villepinte Exhibition Center |
| Exhibition Organizers | The Japan Cultural Institute in Paris (Japan Foundation) and the Embassy of Japan in France |
| Joint Partners | Enshu Tea School, Fujiko-Pro, Crypton Future Media, Inc. |
| Official Website | http://www.japan-expo.com/en/ |
About Japan Expo
Japan Expo is an annual event held since 2000 as the world's largest Japanese culture event. This year marks the 14th year of the event. Last year, more than 200,000 fans of Japan from inside and outside of Europe participated. A variety of booths are set up where traditional Japanese culture, such as martial arts and calligraphy, are introduced to modern Japanese culture, such as manga, anime, games, music, and fashion, as well as new technology, and tourism.
Official website: http://nihongo.japan-expo.com
[Contact Us]
Arts and Cultural Department, Oshima
Telephone: 03-5369-6038
The Japan Cultural Institute in Paris (The Japan Foundation), Makise
Telephone: +33-1-44-37-95-00 E-mail