Lecture "Cultural Diplomacy - Opportunities and Limits of Soft Power in Foreign Policy"
The Japan Foundation will hold a lecture, given by Prof. Dr. Kurt-Jürgen Maaß, former Secretary-General of Institut für Auslandsbeziehungen from 1998 to 2008. Prof. Dr. Maaß will talk about cultural diplomacy, which is playing an important role in diplomacy and has changed drastically over the twenty years at an incredible pace. After the lecture Prof. Dr. Yasushi Watanabe of Keio University will make several comments to stimulate the discussion. And Q & A session will be accompanied.
Wochi Kochi Magazine carries a brief report of the lecture.
Outline of the lecture
Foreign cultural policy has changed over the last 20 years at an incredible pace. New themes have come up, and new challenges, new partners, and new competitors have been emerging one after another. Its weight in foreign policy has increased enormously. The US discussion on a clash of civilizations, soft power and public diplomacy has fertilized international debates and accelerated innovative thinking. The tasks of foreign cultural policy were expanded to value transfer, crisis prevention and the transformation of political systems. Some governments try to involve their state-run international TV stations. Newcomers like China and Russia are increasing international competition. Where are we going? What can be achieved with the help of soft power in foreign policy? What will be the limits? How is Germany reacting? How should Japan's foreign cultural policy response to these developments?
Schedule
Date and Hours

September 19, 2013
6:30 p.m. ~ 9:00 p.m. (Door opens at 6:00 p.m. ~)
*Lecture will be delivered in English, with simultaneous interpretation provided into Japanese.
* An informal reception will be held after the lecture.

Venue

JFIC Hall "Sakura"
(4-4-1 Yotsuya, Shinjuku-ku, Tokyo 160-0004) Access
*Admission: Free (first-come, first served; limited to 70 seats)

Organizer
The Japan Foundation
Supported by
Embassy of the Federal Republic of Germany in Japan
Speakers
Schedule
Opening Remarks
Lecture by Prof. Dr. Kurt-Jürgen Maaß
Comments by Prof. Dr. Yasushi Watanabe, Keio University
Response by Prof. Dr. Kurt-Jürgen Maaß
Q & A with audience
Informal Reception
How to apply

Please e-mail your name, institution, and contact (e-mail address and phone number).
E-mail address: jfic@jpf.go.jp
(When sending e-mail, please enter a half-width character "@" instead of a full-width character "@.")
Profiles of speakers
Kurt-Jürgen Maaß (former Secretary-General, Institut für Auslandsbeziehungen)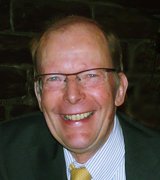 Kurt-Jürgen Maaß was born in 1943, and studied law in Hamburg, Lausanne, Speyer and Strasbourg, and obtained his Ph.D. from University of Hamburg. He previously worked in Brussels (NATO Parliamentary Assembly), Bonn (Alexander von Humboldt Foundation; German Ministry for Education and Science), Cologne (German Science Council), Stuttgart (Secretary General of the Institute for Foreign Cultural Relations) and Tübingen (Honorary Professor at the Institute for Political Science, University of Tübingen). His research subjects have been foreign cultural policy, European-Arabic dialogue, crisis prevention in foreign policy and foreign policy counseling.
Yasushi Watanabe (Professor, Graduate School of Media and Governance, Keio University)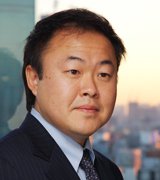 Yasushi Watanabe earned a Ph.D. in Social Anthropology from Harvard University in 1997. After post-doctoral research at the Universities of Cambridge and Oxford, he joined Keio University Shonan Fujisawa Campus (SFC) in 1999. He is currently a full Professor and has taught courses on Cultural Policy, Human Security, and American Studies. His books include After America: Trajectories of the Bostonians and the Politics of Culture (2004), which won a Suntory Prize for Social Sciences and Humanities and a Hiroshi Shimizu Award of the Japanese Association for American Studies; Culture and Diplomacy: The Age of Public Diplomacy (2011); and the co-edited volume Soft Power Superpowers: Cultural and National Assets of Japan and the United States (2008). He was a recipient of an Abe Fellowship and housed at the Weatherhead Center for International Affairs at Harvard University in 2003-04. In 2005 he was awarded a Japan Society for the Promotion of Science (JSPS) Fellowship and a Japan Academy Medal; he was also a Fellow at Downing College, University of Cambridge in 2007. He has served as the Executive Director of the Japanese Association for American Studies and on the Advisory Council on Public Diplomacy of the Japanese Ministry of Foreign Affairs; he is currently an editorial member of Gaiko (Diplomacy) magazine and a book reviewer for Asahi Shimbun, et al.
Institut für Auslandsbeziehungen (ifa)
The Institut für Auslandsbeziehungen (ifa) is committed to a peaceful and enriching coexistence of people and cultures worldwide. It is promoting art and cultural exchange in exhibitions, dialogue and conference programs. As a competence center for foreign cultural diplomacy, the ifa is connecting civil societies, cultural practices, art, media and science. It is initiating, moderating and documenting discussions on the international cultural relations.
URL http://www.ifa.de/
Adobe Reader software is available for free download from the Adobe Systems web site. To download and install Adobe Reader,
click on this link

and follow the instructions given for your operating system.
[Contact Us]
The Japan Foundation
Communication Center
Tel. +81-(0)3-5369-6075
E-mail jfic@jpf.go.jp
(When sending e-mail, please enter a half-width character "@" instead of a full-width character "@.")