Exhibition of Japanese Traditional pottery
This exhibition introduces a wide range of trends in contemporary Japanese ceramics. Included in the exhibition are 64 works by both ceramic artists of the past such as Kanjiro Kawai and Shoji Hamada, who helped introduce Japanese ceramics to the world, and leading contemporary figures working in Japanese ceramic traditions.
This touring exhibition is completed.
Fiscal Year 2007 - 2008
January 31 - March 12, 2008
Museum of Man, Dominican Republic (Santo Domingo, Dominican Republic)
October 9 - December 14, 2007
Japan Information and Culture Center, Embassy of Japan (Washington,D.C., U.S.A.)
July 27 - September 9, 2007
Museum of Anthropology, Xalapa (Xalapa, Mexico)
April 9 - May 18, 2007
Community College of Southern Nevada, Cheyenne Campus,
Performing Arts Center, Fine Arts Gallery (Las Vegas, U.S.A.)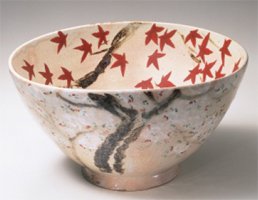 Rosanjin Kitaoji: Large bowl with coloured design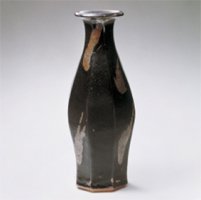 Shoji Hamada: Faceted flower vase, black
glaze with poured iron glaze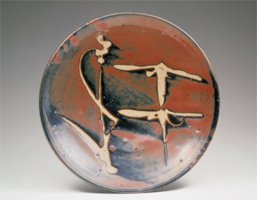 Shoji Hamada: Plate, yellowish brown glaze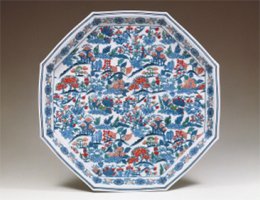 Imaemon Imaizumi(12th): Framed plate, coloured porcelain (Iro-Nabeshima) with octagonal calico design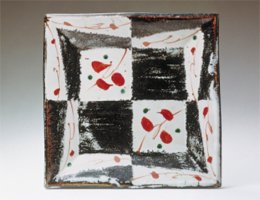 Kenji Kato: Rectangular plate with overglaze enamel painting