E-mail Magazine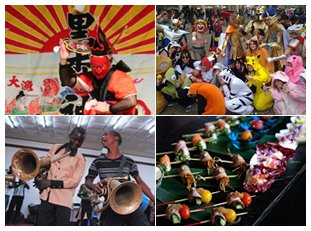 Would you like to receive the latest information by e-mail?
The Japan Foundation website provides a delivery service of the Japan Foundation E-mail Magazine. Once a month, this e-mail magazine provides you with the latest information and news on the Japan Foundation's activities and Japanese cultural issues.
This service is completely free and easy to subscribe. If you have any questions, please contact us.
E-mail: webmaster@jpf.go.jp
(When sending an e-mail, please enter a half-width character "@" instead of a full-width character "@.").
To subscribe, select Join the List.
If you want to unsubscribe from a list, you can do so by selecting Remove from the List.
To change your e-mail address on the list, select Change e-mail address.
It's now showing back issues (April 21, 2015).