Manga Hokusai Manga: Approaching the Master's Compendium from the Perspective of Contemporary Comics
By introducing some of the similarities and differences between modern Japanese manga, which now enjoy worldwide popularity, and Hokusai Manga, a collection of sketches by the ukiyo-e artist Katsushika Hokusai (1760-1849), this exhibition sets out to introduce the charms of this unique field of Japanese culture. Focusing on pictorial storytelling and participatory culture of "manga" from different periods, the exhibits include panels, books, videos, and a group of new works by contemporary manga artists.
Directed by
Jaqueline Berndt (Professor, Kyoto Seika University)

Curated by
Yu Ito (Curator, Kyoto Seika University International Manga Research Center)
Mizuki Takahashi (Senior Curator, Contemporary Art Center, Art Tower Mito)

Art direction by
Shin Sobue

Chapter
<Panel Exhibition> Part 1: Hokusai Manga: Funny Pictures?/Part 2: A Character Named Hokusai/Part 3: Manga-like ukiyo-e, ukiyo-e-like Manga/Part 4: Hokusai Manga: Shared Manual!
<Mangawork Exhibition> Contemporary Manga Artists Revisiting Hokusai Manga
May 12 – 26, 2017
Exhibition Hall, Museum of Ho Chi Minh City (Ho Chi Minh City, Vietnam)
April 18 – 30, 2017
Vietnam Fine Arts Museum (Hanoi, Vietnam)
March 20 – April 1, 2016
Trinity Long Room Hub Arts and Humanities Research Institute (Dublin, Ireland)
July 14 – September 20, 2016
Japan Information and Cultural Center, Japan Embassy in Belgium (Brussels, Belgium)
May 3 – 23, 2016
The Bologna Museum of Modern Art (Bologna, Italy)
February 5 – April 7, 2016
The Japan Cultural Institute in Rome (Rome, Italy)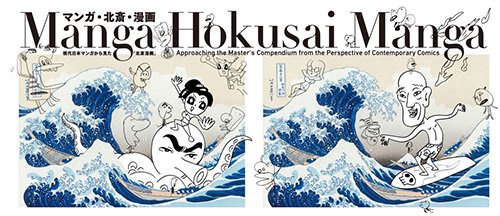 © Shiriagari Kotobuki 2015 © Adachi Institute of Woodcut Prints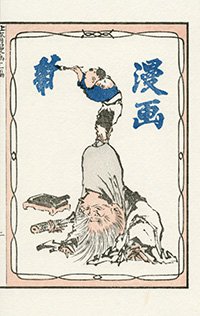 Katsushika Hokusai
Hokusai Manga, 11, c.1823-1833
© UNSODO. Inc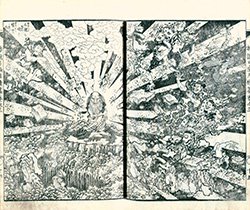 Kyokutei Bakin (author) and Katsushika Hokusai (artist)
Crescent Moon: The Adventure of Tametomo, 1807[-1811]
Collection of National Diet Library, Tokyo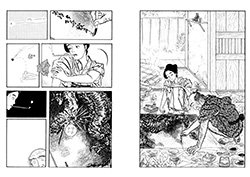 Hinako Sugiura
Sarusuberi, 1983[-87]
© Hinako Sugiura・MS.HS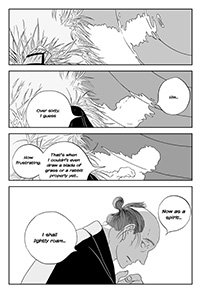 Haruko Ichikawa
Summer Fields, 2015
© Haruko Ichikawa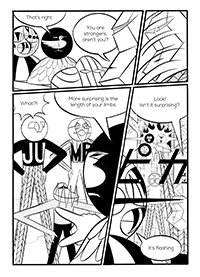 Yuichi Yokoyama
Giant Elephant, 2015
© Yuichi Yokoyama


Daisuke Igarashi
A person who draws the world, 2015
Ink and watercolor on paper
36 x 110 cm
© Daisuke Igarashi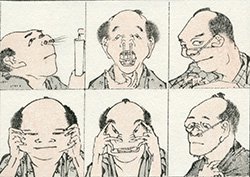 Katsushika Hokusai
Hokusai Manga, 10, 1819
© UNSODO. Inc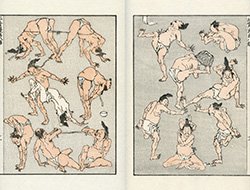 Katsushika Hokusai
Hokusai Manga, 8, 1818
© UNSODO. Inc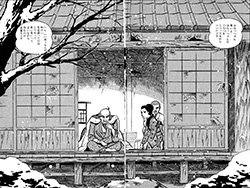 Kazuo Kamimura
Kyōjin Kankei/Furious Love, 1973[-74]
© KAZUO KAMIMURA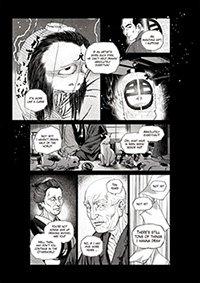 Tetuzoh Okadaya
That's All For Now, 2015
© Tetuzoh Okadaya


Daisuke Nishijima
La Mer I (detail), 2015
Acrylic and pencil on paper, sound
300 x 60 x 13 cm
© Daisuke Nishijima
Adobe Reader software is available for free download from the Adobe Systems web site. To download and install Adobe Reader,
click on this link

and follow the instructions given for your operating system.