Address by His Imperial Highness the Crown Prince of Japan
Address by His Imperial Highness the Crown Prince of Japan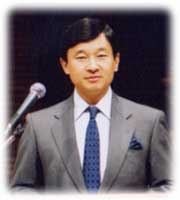 In this auspicious year that marks the 30th anniversary of the Japan Foundation. I am very pleased to be here with you all the presentation of the 2002 Japan Foundation Awards and the Japan Foundation Special Prizes.

The Japan Foundation has contributed to international goodwill by promoting world culture and human welfare through various activities of international exchange both at home and abroad. I have visited such places as the Japanese-Language Institutes in Urawa and Kansai, and the Center for Global Partnership, where I could see for myself the industrious activities of the Foundation. I have also attended events such as the Europalia Japan in Belgium, and the Japan 2001 in the United Kingdom, held under the sponsorship or with the cooperation of the Japan Foundation, and have been impressed by the important role that the Foundation is playing in these various countries. I wish to express my deep respect for the enthusiasm and efforts of all those who have sustained the Foundation in its domestic and overseas activities.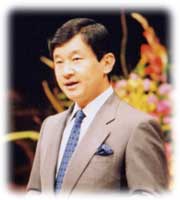 During the Foundation's 30 years, The Japan Foundation Awards and the Japan Foundation Prizes have been presented to persons from many different countries, including the awardees of this year. All these recipients have left a profound mark on many fields of international exchange, promoting understanding between Japan and the rest of the world, and I expect that they will continued to do so with ever increasing enthusiasm. I am of the belief that personal exchanges will translate themselves into mutual understanding on a national level.

Thirty years have passed, and I feel that the role to be played by the Japan Foundation is even more important and weighty than before. I trust that all of us here present today will join forces to forge an ever stronger bond of cooperation and friendship among the peoples of the entire globe.