Exhibition Catalogues
The Japan Foundation has assembled traveling exhibitions from its own collection of artworks and actively sends them to foreign countries. Traveling exhibitions may consist of works in areas such as ceramics, photographs, paintings, crafts, and Japanese dolls. Approximately twenty permanent traveling exhibitions are on the road throughout the year, appearing in over 100 museums and cultural facilities and, as introductions to the breath of Japanese culture and art, have been received with rave reviews everywhere.These traveling exhibitions are co-organized by the Japan Foundation and diplomatic missions abroad, with the cooperation of the art galleries, museums and cultural organizations in each country.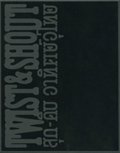 This is a catalog of the first large-scale exhibition of contemporary art from Japan held in Thailand. Exhibited pop art works of 17 artists representing Japan in the 2000s are printed in full color.

This book is the catalogue of the exhibition entitled "Winter Garden: The Exploration of the Micropop Imagination in Contemporary Japanese art." The exhibition was planned by the Japan Foundation and curated by art critic Midori Matsui to introduce a new generation of contemporary Japanese artists to the world.

This book is a valuable document that contains four essays by curators and commentary on all of the 161 design items exhibited, in English and French.

This book introduces the concepts presented by an architect Junya Ishigami, one of exhibitors at 11th International architecture Exhibition, Venice Biennale. It contains many pictures, drawings, and drafts of Ishigami's works.

This book contains a list of all artworks exhibited in the Yokohama Triennale 2008, texts by the team of curators, and photographs and texts by artists.

This is the official guidebook of the Yokohama Triennale 2008, summing up the information of all artists participated in the Triennale and all venues deployed around the main venue Shinko Pier Exhibition Hall.