Joint Statement issued after the 29th CULCON Plenary Meeting was delivered to Prime Minister KISHIDA Fumio on November 19, 2021.
Prime Minister of Japan and His Cabinet website
|
Ministry of Foreign Affairs website
CULCON at 60
CULCON 60th Anniversary Video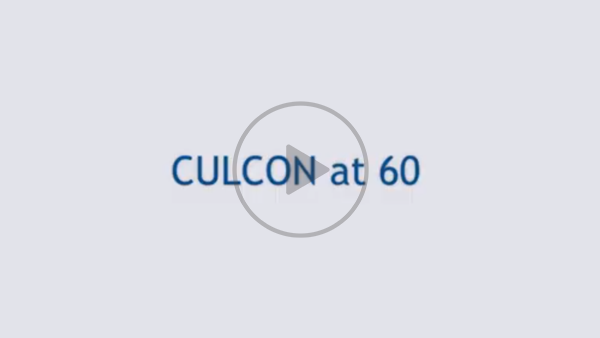 In this celebratory video, CULCON retraces its footsteps from 1961 to the present. Both the Japan and US Chairs, as well as other esteemed members, talk about the important role our organization has played in the Japan-US alliance since its establishment, and how we intend to help further deepen relations in the future.
(Approximately 10 minutes. Japanese and English.)
CULCON's 60th Anniversary message from Former Prime Minister ABE Shinzo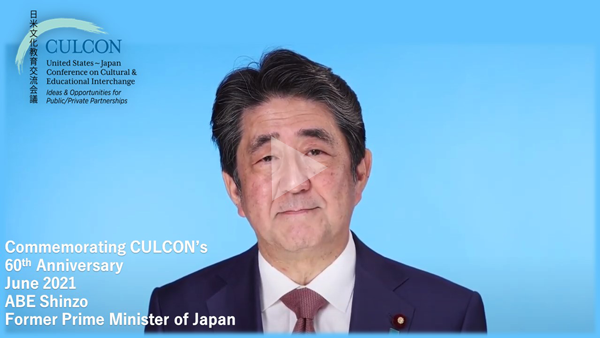 Former Prime Minister ABE Shinzo congratulates CULCON on our 60th anniversary, giving his personal thoughts on the significance of the Japan-US alliance.
ABOUT CULCON
The US-Japan Conference on Cultural and Educational Interchange (CULCON) is a binational advisory panel that serves to broaden and deepen the vital cultural and educational foundations of the US-Japan relationship, and to strengthen connections between US and Japan leadership in those fields. It works to ensure that the best of new ideas for cultural, educational and intellectual activity and exchange are implemented as operational programs.
Plenary Sessions / Japan CULCON Panel Meetings / Symposia
Committees / Task Forces
Arts Dialogue Committee (ADC) Forum
Educational Exchange Review Committee (ERC)
Next Generation Task Force: Next Gen TF
Next Generation Task Force (Next Gen TF) Forum
Japanese Language Education Committee (JLEC)
Joint Ad Hoc Steering Committee on Intellectual and People-to-People Exchanges (ASC)
Education Task Force (ETF) ETF Round Table
ARCHIVE
NEWS / BLOG / RECRUIT