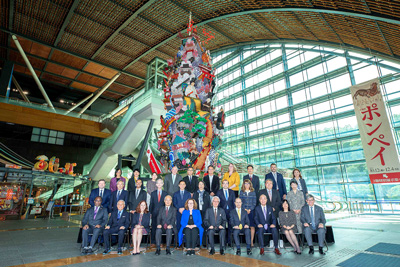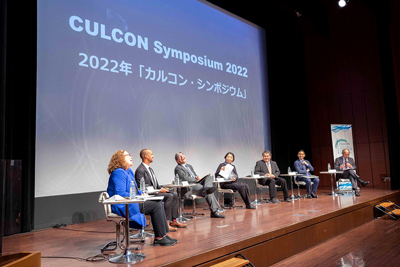 On May 23, 2022, Mr. KISHIDA Fumio, Prime Minister of Japan, held a Japan-U.S. summit meeting with the Honorable Joseph R. Biden, Jr., President of the United States of America. In the "Joint Statement" issued as a result of meeting, the name of CULCON was mentioned in the text and its role was reaffirmed by the two leaders.
Japan-U.S. Joint Leaders' Statement:
Strengthening the Free and Open International Order -【PDF:796KB】

The following are excerpts from the relevant sections only
People-to-People Exchange: Creating Diverse and Inclusive Networks that Support a "Free and Open Indo-Pacific"
The two leaders underscored the importance of mutual exchange and collaboration, to foster the next generation of leaders that will advance a "free and open Indo-Pacific." They concurred to resume and boost various exchanges, including through study abroad programs; the JET Programme; the Kakehashi Project and the Tomodachi Initiative; and fellowships and collaborative projects among researchers and practitioners such as the Mansfield Fellowship Program and those of the Japan Foundation. Prime Minister Kishida expressed his intention to boost exchanges among professionals and practitioners in areas such as advanced technologies, climate change and disaster management and implement Kakehashi with an emphasis on Okinawa, Hiroshima and Nagasaki. The two leaders also paid tribute to the history, contributions and cultural heritage of Japanese Americans and concurred to engage next generation Japanese American leaders in the future Japan-U.S. cooperation. The two leaders also reaffirmed the role of the U.S.-Japan Conference on Cultural and Educational Interchange in people-to-people exchange.
ABOUT CULCON
The US-Japan Conference on Cultural and Educational Interchange (CULCON) is a binational advisory panel that serves to broaden and deepen the vital cultural and educational foundations of the US-Japan relationship, and to strengthen connections between US and Japan leadership in those fields. It works to ensure that the best of new ideas for cultural, educational and intellectual activity and exchange are implemented as operational programs.
Plenary Sessions / Japan CULCON Panel Meetings / Symposia
Committees / Task Forces
Arts Dialogue Committee (ADC) Forum
Educational Exchange Review Committee (ERC)
Next Generation Task Force: Next Gen TF
Next Generation Task Force (Next Gen TF) Forum
Japanese Language Education Committee (JLEC)
Joint Ad Hoc Steering Committee on Intellectual and People-to-People Exchanges (ASC)
Education Task Force (ETF) ETF Round Table
ARCHIVE
NEWS / BLOG / RECRUIT