[Announcement]Two Japanese art exhibitions to open concurrently in Germany and Poland this autumn!

Japan Foundation launches overseas exhibitions for the first time since July 2020
December 1 2021
This autumn, the Japan Foundation (JF) is pleased to present two exhibitions of Japanese art in Germany and Poland.
The movement of people and goods across national borders remains restricted due to the global COVID-19 pandemic, and the JF's cultural exchange projects, which strongly emphasize interpersonal interaction, have also been greatly affected. Now, however, we are happy to be offering exhibitions of Japanese art in these two countries, while taking sufficient measures to prevent the spread of contagion. These will be the first full-fledged overseas exhibitions organized by the JF in nearly a year and a half.
It is our most heartfelt hope that these exhibitions will be held safely and smoothly, and that the exhibitions will make positive contributions on the world's path back to normality as many people in both countries directly experience Japanese culture through the artworks on view.
An outline of the two exhibitions follows. We will be most grateful if your media organization covers these events. Thank you for your attention.
Outline
1. Rimpa feat. Manga
Dates:

November 24, 2021 - January 9, 2022

Venue:

Museum Fünf Kontinente, Munich, Germany

Organisers:

The Japan Foundation, Museum Fünf Kontinente

Curation:

Hosomi Yoshiyuki

Cooperation:

Hosomi Museum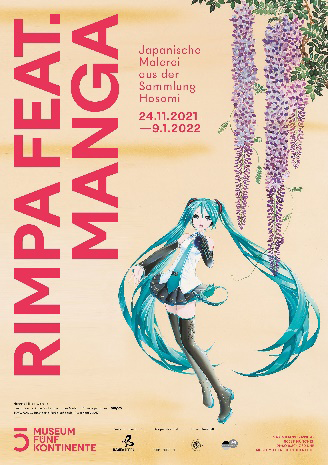 Poster of the exhibition Rimpa feat. Manga
2. Between Collectivism and Individualism - Japanese Avant-Garde of the 50s and 60s
Dates:

November 25, 2021 – March 13, 2022

Venue:

Zachęta - National Gallery of Art, Warsaw, Poland

Organisers:

The Japan Foundation, Zachęta - National Gallery of Art

Curation:

Maria Brewińska (Curator, Zachęta - National Gallery of Art)

Exhibition Committee:

Mizusawa Tsutomu, Momiyama Masao, Mohri Naoko, Makino Yuji

Cooperation:

The Museum of Modern Art, Kamakura & Hayama; Takamatsu Art Museum; and the National Museum of Modern Art, Tokyo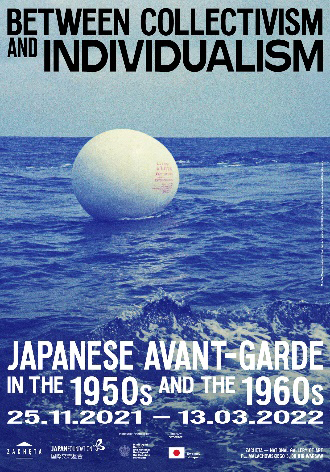 Poster of the exhibition Between Collectivism and Individualism
Related Materials
Contact
Press Inquiries
Kumakura (Ms.), Harada (Ms.), Communication Center, The Japan Foundation
Tel: +81-(0)3-5369-6075 / Fax: +81-(0)3-5369-6044
E-mail: press@jpf.go.jp
(When sending an e-mail, please replace the full-width "@" character with a half-width "@" character.)