Learn Japanese-language
The Japan Foundation provides both direct and indirect support for language learners. Indirect support involves efforts to enhance the learning environment, including creating learning materials and training future teachers. Direct support involves training programs for learners invited from overseas to study Japanese language and culture (programs for specialists and programs to encourage learners).
Japan Foundation Test for Basic Japanese was developed with the aim of measuring the kind of tasks the test-taker can accomplish using Japanese based on principles of "The JF Standard for Japanese-Language Education." It is used to measure the degree of language proficiency needed by non-native speakers of Japanese to reside in Japan mainly for work, for communicating in the everyday situations they encounter in life. It is used to assess if they are able to engage in everyday conversation to a certain extent, and if they have a level of Japanese language proficiency to be able to engage in everyday conversation to a certain extent and without difficulties in daily life.
The Japan Foundation works to create and enhance Japanese-language education environments around the world to give more people opportunities to study Japanese.
What is the motivation to study Japanese? We introduce the messages from people studying Japanese: their Japanese-learning methods to improve Japanese, their relations to Japanese, and the appeal of the Japanese-languages for them.We also have a message from Japan.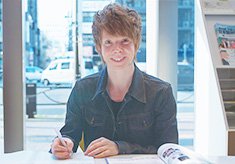 The Japan Foundation continues to develop original tools to examine teaching, learning, and assessment, and it plays a core role in improving infrastructure for overseas Japanese-language education.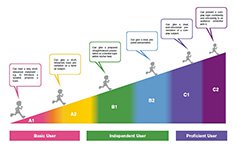 The Japan Foundation offers a new type of Japanese-language course based on the "JF Standard for Japanese-Language Education" as an easier way to learn and teach Japanese. The course places emphasis on the comprehensive learning of language and culture, and aims at promoting mutual understanding through Japanese-language.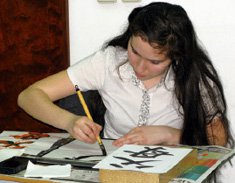 The Japan Foundation develops, manages, and deploys online and audio-visual Japanese-language teaching materials.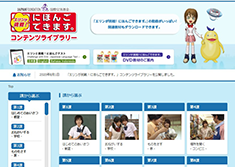 The Japan Foundation provides training programs for those who are influential in bonding ties between Japan and their countries, such as diplomats, public officials, researchers, and graduate students.
To encourage Japanese-language education overseas, the Foundation also invites foreign university and high school students who excel in learning to Japan.

The Japan Foundation has been hosting International Speech Contest in Japanese in cooperation with International Education Center.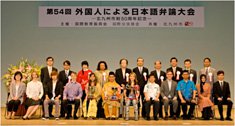 The JF Nihongo Network as "The Sakura Network" is a global network linking the core Japanese-language institutions and teacher associations to promote the language and improve the quality of education. The Japan Foundation's overseas offices and influential organizations in educational activities in the whole country/region join forces to support effective education in each country.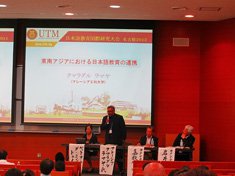 Study or Work in Japan
Useful links for Japanese-language learners abroad who would like to study or work in Japan.