Performing Arts
The Japan Foundation introduces overseas audiences to various Japanese performing arts, from the traditional such as Kabuki and Bunraku, to the more modern like pop and folk music, contemporary dance, and theater. It works on international collaborative projects, support artists and art organizations by providing grants and networking opportunities, and manages the website Performing Arts Network Japan.
The Japan Foundation dispatches or provides aid for sending out performance groups in cooperation with local related organizations for the introduction of Japanese stage and performing arts overseas.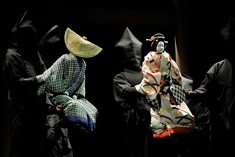 The Japan Foundation organizes performance in Japan for the dissemination of international collaborative projects.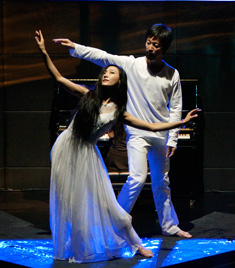 the Japan Foundation (JF) has started the project "STAGE BEYOND BORDERS—Selection of Japanese Performances," which presents outstanding Japanese stage performances online.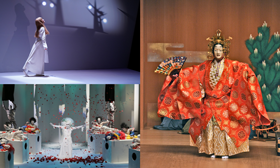 Joint productions between artists and groups from all the countries of the world are carried out for the purpose of creating new works of art through international exchange.
Exchange of information and the building of networks are encouraged through the operation of a website (Performing Arts Network Japan) concerning the performing arts of Japan and extending support to international performing arts festivals and fairs.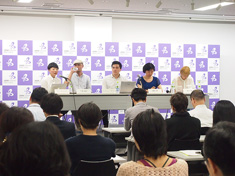 The Japan Foundation supports artists and Japanese culture specialists who participate in cultural events (e.g., performing arts, demonstrations, lectures, and workshops) overseas with the aim of introducing Japanese arts and culture or of contributing to international society through arts and cultural projects.
It also provides financial assistance for performances or co-productions in North America and European countries that aim to introduce Japanese performing arts to local audiences.