Visual Arts
The Japan Foundation works with domestic and international museums to produce both major exhibitions with an extensive display, and small-scale traveling exhibits with individual themes like contemporary art, photography, craft, and architecture. It also promotes Japanese art and artists by participating in international exhibitions, funding Japanese art exhibits held abroad, and organizing exchange programs for artists and art professionals.
The Japan Foundation responds to requests by dispatching both artists and works of art to be displayed at such international art exhibitions as biennales and triennales.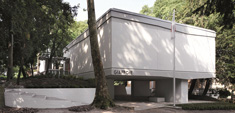 ©PEPPE MAISTO
The Japan Foundation sponsors its own planned exhibitions through cooperation with galleries and museums both at home and abroad and provides aid for outstanding exhibitions for the introduction of Japanese art and culture.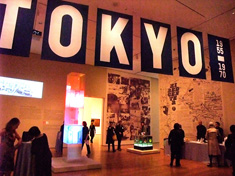 Photo by Jonathan Muzikar. (c) 2012 The Museum of Modern Art, New York
The Japan Foundation continuously conducts traveling exhibitions includes a wide range of exhibitions from those to introduce traditional Japanese beauty such as ceramic art, craft and Japanese dolls to those to showcase the reality of modern Japan such as contemporary art, photography, architecture and designs.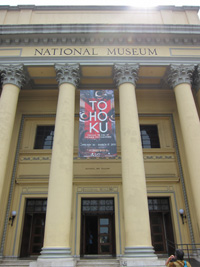 The Japan Foundation organizes homecoming exhibitions to share the exhibitions which were acclaimed overseas.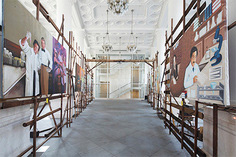 In order for effective international exchange in the field of art, the Japan Foundation promotes exchange among curators and collect/disseminate art information.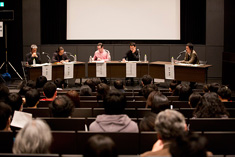 The Japan Foundation offers online content to introduce and explore different aspects of Japanese art and culture.
The Japan Foundation support museums and art institutions overseas that organize exhibitions introducing Japanese art and culture to audiences overseas. In addition, this program is designed to support overseas international exhibitions such as biennials/triennials introducing Japanese artists and their works.