Japanese Studies
To deepen the understanding of Japan in other countries and to maintain good relations between Japan and other countries, And the Japan Foundation also carries out, surveys on overseas researchers and institutions of Japanese studies.
The Japan Foundation supports Japanese Studies institutions around the world in their efforts to reinforce their institutional capacity and develop specialists on Japan. The comprehensive and sustained assistance programs will contribute to a steady growth of research on Japan over the long term.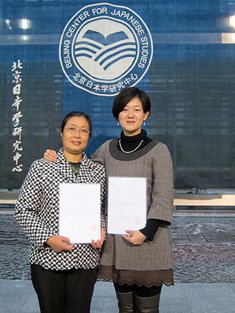 This program offers research fellowships to Japanese Studies scholars abroad. The fellowship program, which selects candidates through an open application process, has supported numerous scholars who have since achieved great success in the field.
With the goal of advancing scholarship of Japanese Studies through a strengthened network of specialists and researchers, the Japan Foundation hosts international conferences, joint workshops and other platforms that facilitate dialogue across organizational and cultural boundaries. It also supports the activities of Japanese Studies associations and networks abroad.
The Japan Foundation conducts surveys of the overall status of overseas Japanese studies to discern current trends, formulate medium- to long-term policies, and develop appropriate support for promoting Japanese studies in each country and region.