Teach Japanese Language
As guidance from a single teacher can influence a number of students, the Japan Foundation conducts programs aimed at enhancing the teaching skills of educators who teach Japanese language. The Japan Foundation also provides grants to institutions overseas and supports events to promote Japanese-language education.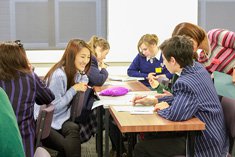 In order to enhance Japanese-language education worldwide, the Japan Foundation dispatches Japanese-Language Specialists, Japanese-Language Assistants, J-LEAP(Japanese Language Education Assistant Program), Japanese-Language Lecturers, NIHONGO Partners, "Japanese for Life in Japan" Coordinators around the world.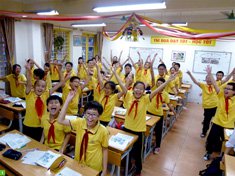 The Japan Foundation supports Japanese-language education activities by targeting Japanese-language teachers and students of Japanese-language institutions and organizations.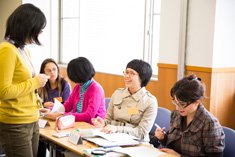 The institute provides advanced training for non-native Japanese-language teachers who are already at the helm or soon will be and programs for teachers with short experience to enhance their Japanese-language skills as well as teaching methodology, thus provides different training programs for teachers with different skills and experience.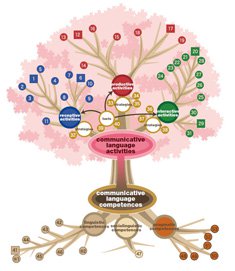 The Japan Foundation continues to develop original tools to examine teaching, learning, and assessment, and it plays a core role in improving infrastructure for overseas Japanese-language education.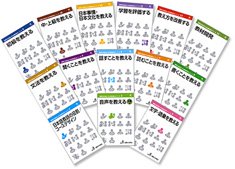 The Japan Foundation develops, manages, and deploys online and audio-visual Japanese-language teaching materials.
"Nihongo kyoiku Tsushin" provides Japanese-language teachers, in particular those overseas, with information on teaching materials, teaching ideas for the classroom, current topics in Japan, the situation of Japanese-language education both in Japan and abroad, and so on.
The construction of a basic foundation for Japanese-language education is a significant part of the programs. Activities include sharing expertise, conducting a survey of overseas Japanese-language institutions, and creating opportunities for information exchange.
The Japan Foundation also hosts symposium and issues publications and reports.