Film and Broadcast
The Japan Foundation supports TV stations overseas in the broadcast of Japanese TV programs. We hold Japanese film festivals in collaboration with local institutions, and encourage the screening of Japanese films at international film festivals.
The Japan Foundation provides Japanese feature films (with foreign-language subtitles) and cultural films (dubbed in foreign languages) in order to support the cultural activities of its overseas offices and Japanese embassies.
Also, we take part in international film festivals to introduce Japanese films, organize Japanese film festivals and sponsor lectures by Japanese directors or producers in collaboration with institutions overseas.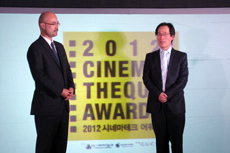 The Japan Foundation offers various Japanese television programs (dramas, animations, documentaries, and feature films) to TV stations overseas with a view to introducing Japanese culture and society.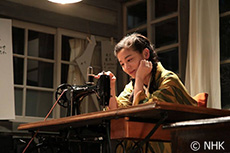 Japanese Film Database
A Japanese Film Database is managed in cooperation with the Japan Foundation and UNIJAPAN. It provides search for information on Japanese films according to title, film cast and staff, or film industry related companies.