Support for Collaborative Creations between Japanese and International Artists
International Creations in Performing Arts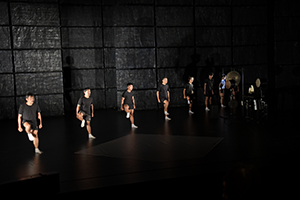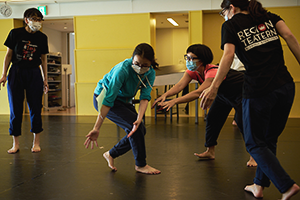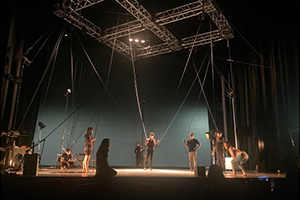 The Japan Foundation promotes new creations in the field of performing arts between Japanese and international artists.
International collaborative opportunities have been greatly restricted by the emergence of COVID-19, but maintaining such platforms is increasingly important in a rapidly changing world. By providing opportunities for artists from different backgrounds to come together to discuss and interact, we hope to showcase the endless possibilities such international creations can bring to the world, such as new awareness and modes of expression. Through collaborations in a new era, the Japan Foundation strives to show the possibilities performing arts have in a society.
We are introducing an "Observer system," a new initiative to have a third-party who is not directly involved with the project will be assigned as an observer to monitor and record the process of production, and make it publically available through reports and talk sessions.
By making the production process visible through the observer system, we hope to make these processes more widely known, in order to provide future artists engage in overseas collaborations, and to promote new forms of awareness of international exchange that people usually do not have access to.
Recent International Creations in Performing Arts