"STAGE BEYOND BORDERS"
—Cross-Border Online Distribution of Outstanding Japanese Stage Performances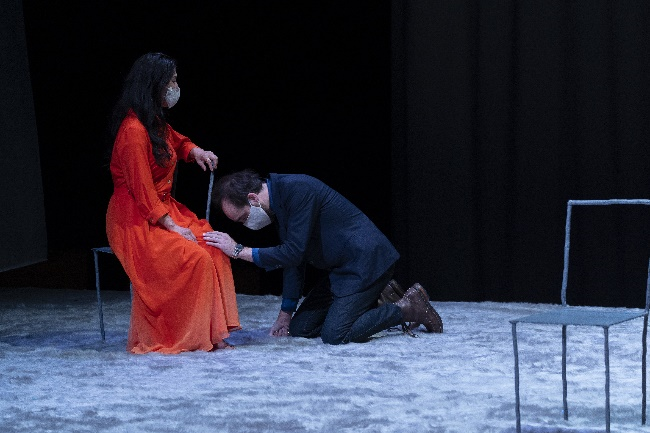 "The Cherry Orchard"
(c) K.Miura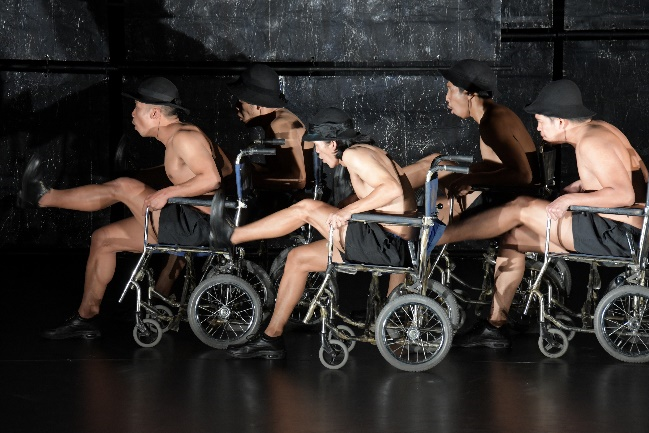 "Electra"
(c) SCOT (Suzuki Company of Toga)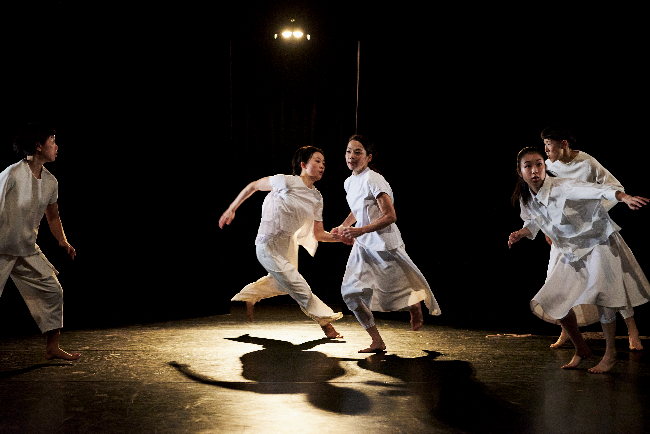 "TOGE"
(c) Suzuki Jouji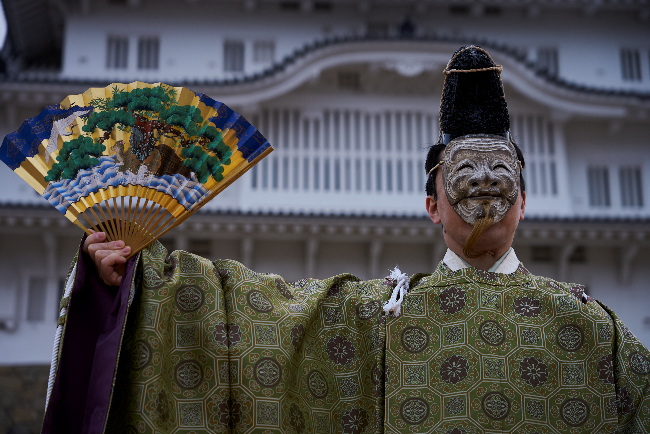 "Noh Climax" Series
Produced by SUGIMOTO Hiroshi and The Japan Foundation
(c) SUGIMOTO Hiroshi and The Japan Foundation All Rights Reserved
In cooperation with Odawara Art Foundation and Himeji City Museum of Art

The Japan Foundation carries out "STAGE BEYOND BORDERS—Selection of Japanese Performances", which presents outstanding Japanese stage performances online.
The online project "STAGE BEYOND BORDERS—Selection of Japanese Performances" hopes to reach out to theater enthusiasts and encourage more people to connect beyond borders with multilingual subtitles.
The Japan Foundation hopes to cultivate new fan bases for Japanese performing arts while showcasing diverse performances to theater professionals in order to realize overseas performances in the future.
The titles presented through this project cover a wide range of genres, including contemporary theater, dance performance, traditional performing arts and music. All works will have multilingual subtitles in around five languages and can be viewed free of charge on the Japan Foundation's official YouTube channel.
URL of the venue

Web site

Organizer

: The Japan Foundation
Project schedule
Release date
Artist
Title
Subtitles
July 29
Dairakudakan
"Oboro"
-
August 5
SCOT
"Electra"
English, French, Russian, Chinese, Indonesian
August 12
Company Derashinera
"TOGE"
‐
August 19
chelfitsch and FUJIKURA Dai with Klangforum Wien
"Work-In-Progress for Music Theatre Production"
English, French, German, Japanese
August 26
Setagaya Public Theatre and Raphaëlle Boitel
"Fierce 5: Behind the Scenes"
English, French, Japanese
September 2
SPAC and T2G
"The Cherry Orchard"
English, French, Japanese
September 9
Seinendan and Pascal Rambert
"KOTATSU"
English, French, Spanish, Japanese
Pascal Rambert and HIRATA Oriza
"KOTATSU: Behind the Scenes"
English, French, Spanish, Japanese
September 17
SUGIMOTO Hiroshi
"Noh Climax" Series
English, French, Russian, Spanish, Italian, Japanese
January 20
SHIGA Lieko, Merzbow & Balázs Pandi, Richard Pinhas
"Merzbow, Balázs Pándi & Richard Pinhas with Lieko Shiga: 'Bipolar' "
‐
February 3
NAKASHIMA Makoto and Nicholas Viselli
"Ctrl L / A difference of Beauty"
English, French,Korean, Spanish, Japanese
"Breaking Barriers Through Theatre: To Make the World More Vibrant"
English, Japanese
February 17
Apichatpong Weerasethakul & SAKAMOTO Ryuichi
"A Conversation with the Sun (VR)"
English, Japanese
February 24
Dumb Type
"AUDIO VISUAL LIVE 2022: remix"
‐
March 10
Gyozan-ryu Mitobe Deer Dance (Shishi Odori) Preservation Group, SHIRASAKI Emi, YOTSUKURA Yukihiko, Boom Pam
"Boom Pam and The Spirit of Tohoku"
English, Hebrew, Japanese
March 17
Company Derashinera
"Hourglass"
English, Chinese, Korean. Japanese
March 24
WADA Nagara & Sankar Venkateswaran
"

Goodbye, and good wishes for your success

- a response to

Annihilation of Caste

- a speech prepared by Dr. B.R. Ambedkar at the invitation of Jat-Pat Todak Mandal of Lahore in 1936 but NOT DELIVERED owing to the withdrawal of the invitation because the organising committee found the contents of the speech unbearable." 
English, German, Arabic, Japanese
March 31
SUZUKI Konomi
"The Best Night in Kuala Lumpur - Following Suzuki Konomi from Japan to Malaysia"
English, Bahasa Malaysia, Spanish, Arabic, Japanese
1.

The above is the planned list as of July 2022. Changes may be made later on the date of transmission, artists, subtitles, etc.

2.

Some dance projects do not have subtitles. Chinese subtitles are in both simplified and traditional Chinese.

3.

Subtitles of languages other than English may be uploaded later than the release date due to the production situation.

4.

The release period of the works transmitted in this project will vary according to the work. Please confirm the period of transmission on the above-mentioned special website..
Click the link below to see the released title list.
[Contact Us]
Shin (Ms.), Kondo (Ms.),
Performing art section, Arts and Culture Dept., The Japan Foundation
Tel: +81-(0)3-5369-6063
E-mail: pa@jpf.go.jp
(When sending an e-mail, please replace the full-width "@" character with a half-width character.)