Myanmar Music Concert: "Music from the Golden Land"
The Japan Foundation is pleased to invite Myanmar's cultural delegation (traditional music) comprised of Deputy Director General, professors, and students of the National University of Arts and Culture, Yangon, to Japan from June 26 to July 5, 2013. On this rare occasion, the delegation will give a Myanmar music performance, titled "Music from the Golden Land" in Tokyo.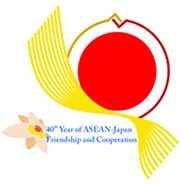 The notion of Myanmar music may remind many people in Japan of the novel or film titled Biruma no Tategoto (The Burmese Harp).
This concert offers a fantastic opportunity to listen to a traditional Saing Waing ensemble. Centered on tonal percussion instruments the ensemble usually plays at festivals and at dance and theater performances.
It will also feature the Saung (or Burmese harp) and Myanmar dancers dressed in beautiful, authentic costumes.
Please come and enjoy this wonderful live performance of classical and contemporary Myanmar music!
Outline
Date
Tuesday, July 2, 2013 7:00 p.m. - 9:00 p.m. (doors open at 6:30 p.m.)
Venue
Shinjuku City Tsunohazu Kumin Hall
4-33-7, Nishi-Shinjuku, Shinjuku-ku, Tokyo
Tickets

Free admission with a reservation required.

Please email or fax your name, contact, and desired number of seats to the address below. Or contact us by telephone.

Applicants will receive confirmation of registration accordingly.

【Inquiries】

The Japan Foundation
Arts and Culture Department
Asia and Oceania Section
Myanmar Music Team

Tel: +81-(0)3-5369-6062 (10:00 a.m. - 5:00 p.m. on weekdays)

Fax: +81-(0)3-5369-6038

*Pre-school children are not admitted.
*Seats are limited.

Organizer
The Japan Foundation
Co-organizer
Faculty of Music, Tokyo University of the Arts
In cooperation with
Hamamatsu Museum of Musical Instruments