International Architecture Symposium: "KENCHIKU / Architecture from Japan"(Joint Program with the Aichi Triennale 2013)
The Japan Foundation and the Aichi Triennale 2013 will co-organize an international architecture symposium titled "KENCHIKU / Architecture from Japan."
Today, Japanese architecture is receiving a great deal of attention abroad. These architects' work does not forcefully assert a Japanese style, but has instead prompted a rediscovery of familiar living spaces, and inspired new cultural exchanges. It is also notable that the work has been received in such a natural way. Does this mean that the Japanese word "kenchiku" (architecture) will come to be a universal term like "anime" and "otaku"?
In this symposium, we invite two curators in charge of architecture at foreign museums and an art critic from abroad, to present reports on the reception of Japanese architecture in their local region by referring to specific buildings. After the reports, the triennale's artistic director Taro Igarashi will engage the panelists in a lively discussion dealing with the potential and problems of contemporary kenchiku.
The event will be live streamed online at comos-tv (in Japanese).
Read an excerpt from the symposium titled "KENCHIKU / Architecture from Japan in Wochi Kochi Magazine
Outline
Date
Sunday, August 11, 2013, 1:00 p.m. - 3:00 p.m.
Venue
Art Space A, Aichi Arts Center
(1-13-2, Higashi-Sakura, Higashi-ku, Nagoya City, Aichi 461-8525, Japan; tel: +81-(0)52-971-5511)
Organized by
The Japan Foundation
Co-organized by
The Aichi Triennale Organizing Committee
Admission: Free (first-come, first served; limited to 180 participants)
Japanese-English simultaneous interpretation provided
Panelists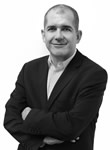 Pedro Gadanho
Curator of Contemporary Architecture, The Museum of Modern Art, New York (MoMA)
Since assuming his position as curator at the Department of Architecture and Design at the Museum of Modern Art, New York, he curated the exhibition "9+1 Ways of Being Political" and has been responsible for the Young Architects Program. He is the author of Arquitetura em Público, a recipient of the FAD Prize for Thought and Criticism in 2012.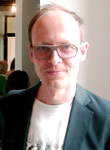 Christian Teckert
Vienna-based architect, curator, lecturer, writer in the realm of architecture, urbanism and spatial theories
In 1999, he established the Office for Cognitive Urbanism with one partner in 1999 and as-if berlin wien with two partners in 2001. Since 2006 he is a professor for Spatial Strategies at the Muthesius Academy of Fine Arts and Design in Kiel/Germany. He co-edited the book Negotiating Spaces in 2010 and Eastern Promises in 2013.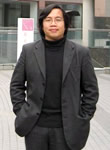 Hsieh Tsungche
Assistant professor of Interior Architecture department, Creative Design College of Asia University, Taiwan
In 2010, He formed the LPA (Little People Architects) architecture federation. He is also the director of Atelier SHARE. In 2012, he curated the exhibition "Logia Architecture," KIANTIOK Museum, Tainan. In 2010, he published Pioneer Forever: The Great Architect Toyo Ito.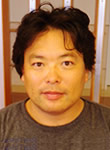 Taro Igarashi
Artistic Director of the Aichi Triennale 2013, professor of Architecture and Building Science, Tohoku University Graduate School of Engineering
From 2007 to 2009 he was a member of the Arts Encouragement (Fine Arts Divison) Recommendation Committee of the Agency for Cultural Affairs, and was Commissioner of the Japan Pavilion at the International Architecture Exhibition, the Venice Biennale in 2008.
Moderator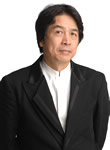 Makoto Shin Watanabe
Architect, professor of the Hosei University, Faculty of Engineering and Design
He established ADH Architects with Yoko Kinoshita in 1987. He worked at the Arata Isozaki & Associates from 1981 to 1995, and he involved in the design of the Museum of Contemporary Art in Los Angeles and the Brooklyn Museum in New York City. He is a recipient of the Prize of the Architectural Institute of Japan in 2012.
[Contact Us]
The Japan Foundation, Arts and Culture Department
Person in charge: Mori (Ms.), Okawa (Ms.)
4-4-1 Yotsuya, Shinjuku-ku, Tokyo 160-0004, Japan
E-mail:aichi2013@jpf.go.jp
(When sending e-mail, please enter a half-width character "@" instead of a full-width character "@.")