Sendai Philharmonic Orchestra Concert

The Japan Foundation organizes the Sendai Philharmonic Orchestra's tour in Russia taking place from March 27 to April 1, 2013.
Since the orchestra gave its first charity concert on March 26, 2011, just two weeks after the Great East Japan Earthquake, they have cooperated with many other musicians and continuously engaged in recovery efforts encouraging people in the devastated areas through "the power of music". This Russia tour is organized to express a sincere gratitude for the supports from all over the world extended to Japan. The orchestra, as a representative of Japanese people, also aims to show overseas how people in the devastated areas are currently trying to recover as receiving the encouragement from music.
Welcoming the Japanese soloist Mayuko Kamio, the first prize winner for the violin section in the prestigious International Tchaikovsky Competition, the programme is associated with the themes of "recovery" and "Japanese culture".
Related programs include several charity events, such as screenings of the charity concerts, photo exhibitions, mini concerts, and lectures.
Outline
Date
27 March 2013 (Saint Petersburg)
30 March 2013 - 1 April 2013 (Moscow)
Venue
St. Petersburg Philharmonic Orchestra Grand Hall
Moscow P. I. Tchaikovsky Conservatory Great Hall
Moscow School 1959
Organizer
Japan Foundation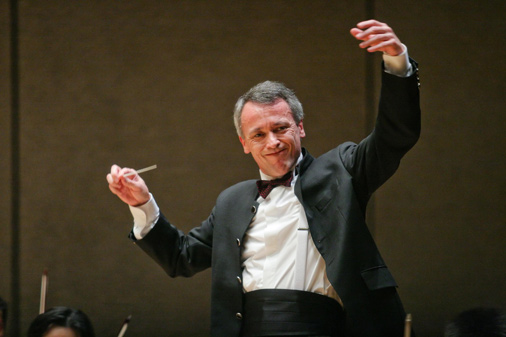 Pascal Verrot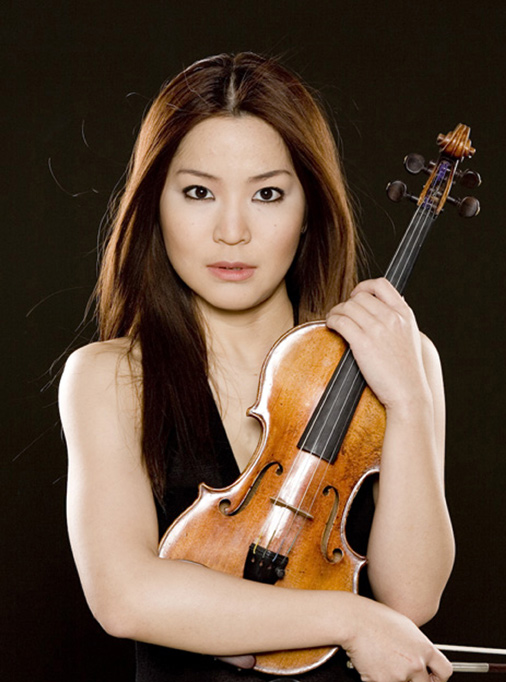 Mayuko Kamio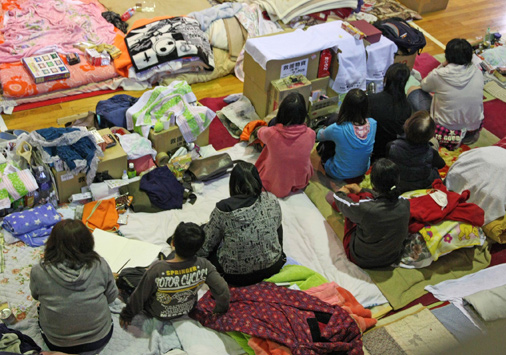 Charity concert in Ishinomaki, April 14, 2011
photo : Ryuji Sasaki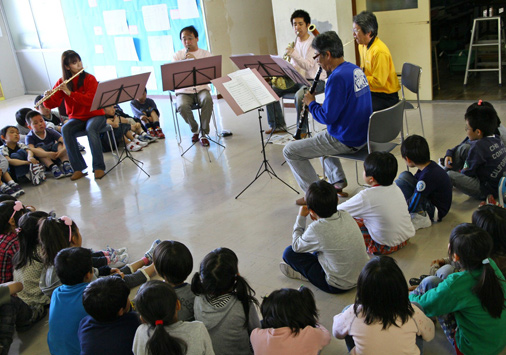 Charity concert in Onagawa, May 13, 2011
photo : Ryuji Sasaki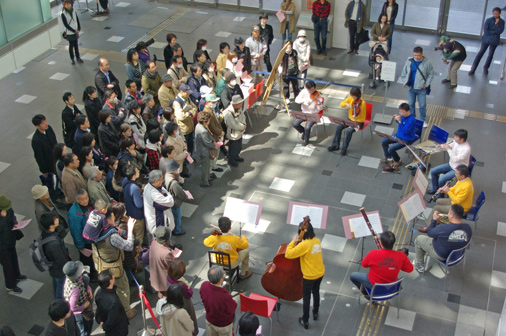 37 days marathon concert, April 2011
photo : Hideo Nagai