Sharaku Interpreted by Japan's Contemporary Artists
The subject of this exhibition is the famous Edo-period ukiyo-e (woodblock print) artist Sharaku Toshusai, who is known for his inimitable bust portraits of Kabuki actors. Included in the exhibition are 28 of Sharaku's bust portraits (reproductions); 28 posters by graphic designers; and 23 paintings, sculptures, ceramics and woodblock prints by contemporary artists who have reinterpreted Sharaku using a combination of fluid ideas and definitive expressions.
catalog (PDF:410KB)
This touring exhibition is completed.
Fiscal Year 2015 - 2016
March 1 - 30, 2016
New Exhibition Hall of City Sculpture Museum (St.Petersburg, Russia)
January 23 - February 14, 2016
Novosibirsk City Center of Fine Arts (Novosibirsk, Russia)
December 3, 2015 - January 10, 2016
Ryazan State Regional Art Museum named after I.P. Pojalostin (Ryazan, Russia)
October 13 - November 3, 2015
Reykjavik City Hall (Reykjavik, Iceland)
August 7 - 27, 2015
International Culture Center Caisa (Helsinki,Finland)
April 7 - 26, 2015
Old city hall (Split, Croatia)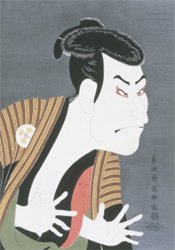 Otani Oniji III as the Servant Edohei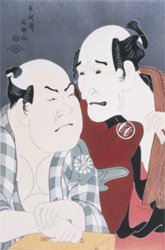 Sharaku Toshusai: Nakajima Wadaemon as Bodara Chozaemon, and Nakamura Konozo as Gon of the Kanagawa-ya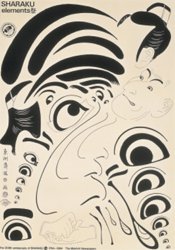 Kiyoshi Awazu: "SHARAKU elements"Festival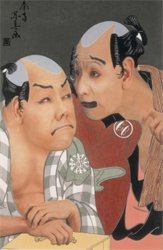 Yasumasa Morimura: Self-
portrait,"Sharaku"3- after Bodara and Gon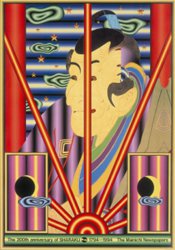 Tadanori Yokoo : SHARAKU
Adobe Reader software is available for free download from the Adobe Systems web site. To download and install Adobe Reader,
click on this link

and follow the instructions given for your operating system.