Sharaku Interpreted by Japan's Contemporary Artists
The subject of this exhibition is the famous Edo-period ukiyo-e (woodblock print) artist Sharaku Toshusai, who is known for his inimitable bust portraits of Kabuki actors. Included in the exhibition are 28 of Sharaku's bust portraits (reproductions); 28 posters by graphic designers; and 23 paintings, sculptures, ceramics and woodblock prints by contemporary artists who have reinterpreted Sharaku using a combination of fluid ideas and definitive expressions.
catalog (PDF:410KB)
This touring exhibition is completed.
Fiscal Year 2015 - 2016
March 1 - 30, 2016
New Exhibition Hall of City Sculpture Museum (St.Petersburg, Russia)
January 23 - February 14, 2016
Novosibirsk City Center of Fine Arts (Novosibirsk, Russia)
December 3, 2015 - January 10, 2016
Ryazan State Regional Art Museum named after I.P. Pojalostin (Ryazan, Russia)
October 13 - November 3, 2015
Reykjavik City Hall (Reykjavik, Iceland)
August 7 - 27, 2015
International Culture Center Caisa (Helsinki,Finland)
April 7 - 26, 2015
Old city hall (Split, Croatia)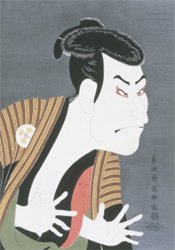 Otani Oniji III as the Servant Edohei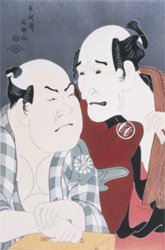 Sharaku Toshusai: Nakajima Wadaemon as Bodara Chozaemon, and Nakamura Konozo as Gon of the Kanagawa-ya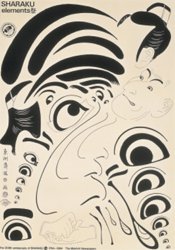 Kiyoshi Awazu: "SHARAKU elements"Festival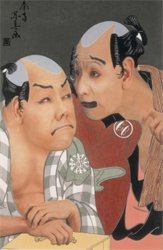 Yasumasa Morimura: Self-
portrait,"Sharaku"3- after Bodara and Gon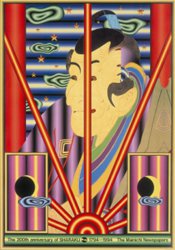 Tadanori Yokoo : SHARAKU