Struggling Cities: from Japanese Urban Projects in the 1960s
Taking as its point of departure the various experimental ideas on the city that flourished in Japan in the 1960s and using a combination of diverse media — from architectural scale models to photographs and slides, along with animations and other audio-visuals — this exhibition examines various circumstances of Japanese and other cities up to the present day, and identifies in particular the distinctive aspects of those circumstances as they are manifested in present-day Tokyo.
This traveling exhibition has ended.
January 15 - February 14, 2020
School of Industrial Design and Engineering, Technical University of Madrid (Madrid, Spain)
September 11 - October 13, 2019
Museum of Modern Art (Parnu, Estonia)
April 12 - June 10, 2019
Lithuanian Architects' Union (Vilnius, Lithuania)
November 1 - December 14, 2018
Kahukura Building, Ara Institute of Canterbury (Christchurch, New Zealand)
September 10 - October 19, 2018
Creative Arts and Industries Student Centre (Auckland, New Zealand)
July 6 – August 19, 2018
School of Architecture, Victoria University of Wellington (Wellington, New Zealand)
May 31 – June 12, 2018
Art and Culture Center, Khon Kaen (Khon Kaen, Thailand)
April 24 – May 18, 2018
Art Centre, Silpakorn University (Bangkok, Thailand)
February 10 – March 11, 2018
Kaohsiung Cultural Center (Kaohsiung, Taiwan)
January 11 - 20, 2018
University of Moratuwa (Moratuwa, Sri Lankan)
October 16 - November 5, 2017
Mongolia-Japan Center for Human Resources Development (Ulaanbaatar, Mongolia)
September 6 - 22, 2017
Kim Hak Su Memorial Museum, Inje University (Gimhae City, South Korea)
July 7 - August 28, 2017
Art museum of Kyungpook National University (Daegu, South Korea)
June 13 - 30, 2017
Silk Gallery, Public Information and Cultural Center Embassy of Japan in Seoul, Korea (Seoul, South Korea)
April 7 - May 14, 2017
The Ngee Ann Kongsi Galleries 1 & 2, Nanyang Academy of Fine Arts (Singapore, Singapore)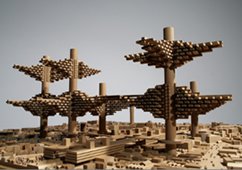 Arata Isozaki, Cities in the Air
photo: Takashi Ohtaka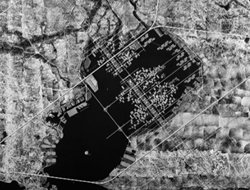 Kenzo Tange, A Plan for Tokyo-1960
photo: Osamu Murai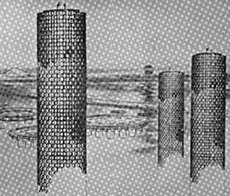 Kiyonori Kikutake, Tower Shape Community
Adobe Reader software is available for free download from the Adobe Systems web site. To download and install Adobe Reader,
click on this link

and follow the instructions given for your operating system.