The Japan Foundation Award (2008) - Profile
The Japan Foundation Award for Arts and Culture
Marco MÜLLER [Italy]
Director of Venice International Film Festival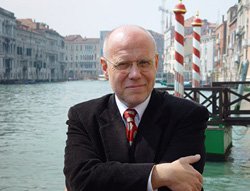 Born in 1953
After working as a researcher in Italy, he started his career as a film critic and a producer around 1978. Served successively as a director of film festivals in Europe: Pesaro International Film Festival in Italy; Rotterdam International Film Festival in Netherland; and Locarno International Film Festival in Switzerland, he has been a director of Venice International Film Festival since 2004. He featured Japanese movies at those international film festivals to introduce Japanese movie directors whom he highly appreciates. He made great contributions to introducing Japanese culture to overseas countries by showing Japanese movies.
The Venice International Film Festival, founded in 1932, is the oldest film festival in the world. The Golden Lion – Honorary Award was awarded to Hayao Miyazaki, a Japanese movie director in 2005, and in 2007, the Venice Film Festival introduced a new award, Glory to the Filmmaker! Award named after the Japanese film directed by Takeshi Kitano. Kitano was also the first recipient of the Glory to the Filmmaker! Award. Venice Film Festival 2008 opened on August 27 and three Japanese films are in competition, attracting public attention.
The Japan Foundation Award for Japanese Language
Angela HONDRU [Romania]
Professor of Japanese Literature and Civilization, Hyperion University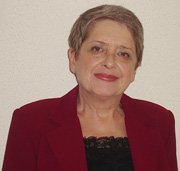 Born in 1944
She is a pioneer of Japanese-language education, teaching Japanese at People's University in the late 1970's, and even after political transformation in 1989, she made every effort to found the department of Japanese Literature and Civilization and to start Japanese-language education at high schools and elementary schools. She is the author of various studies dedicated to Japanese language and literature in Romania. She also plays a major role to introduce Japanese literature in Romania, translating masterpieces by Yukio Mishima, Soseki Natsume, Kobo Abe, Osamu Dazai and Haruki Murakami into Romanian. 2008 Prize of the Japanese Ministry of Foreign Affairs is offered to her in this regard.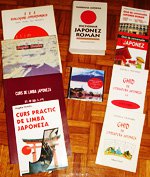 She has lately studied folk beliefs in Japan and Romania and came to Japan in July 2005 as a Japan Foundation Fellow to research on Kagura, the sacred dance in Japan and compared it with that in Romania.
The Japan Foundation Award for Japanese Studies
Kenneth B. PYLE[U.S.A.]
The Henry M. Jackson Professor of History and Asian Studies at the University of Washington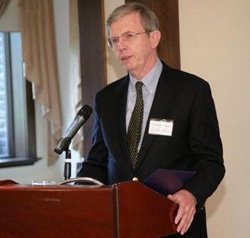 Born in 1936
Graduating from Harvard College in 1958, he took his Ph.D. on Japanese history from Johns Hopkins University in 1965. He is one of the leaders in the field of Japanese studies and the author of outstanding books on modern Japan and its political and diplomatic history. While being active at numerous research institutes and advisory panels, he held important positions to make substantial contributions to enhancing American people's understanding of Japan.
He founded the National Bureau of Asian Research (NBR) in 1989 to promote Asian studies and he also makes policy proposals and recommendations to administrative bodies. In November 2006; moreover, Kenneth B. and Anne H.H. Pyle Center for Northeast Asian Studies was founded. In 1999 the Government of Japan decorated him with one of its highest imperial honors, the Order of the Rising Sun, for his contributions to scholarship and cultural exchange.
His new book Japan Rising-The Resurgence of Japanese Power And Purpose, analyzing 150 years of diplomatic policies in Japan, was published In 2007.