The Japan Foundation Prizes for Global Citizenship (2009)
The Japan Foundation (President: Kazuo OGOURA) announced three recipients of the Japan Foundation Prizes for Global Citizenship for 2009.
Each recipient will receive an award certificate and cash prize of two million yen.
Recipients
Overview of "The Japan Foundation Prizes for Global Citizenship"

This prize was established under the name of "the Prizes for the Promotion of Community-Based Cultural Exchange" in 1985, at the time the importance of community-based international exchange became widely acknowledged. In FY 2004-2005, in commemoration of its 20th anniversary, the award was renamed "The Japan Foundation Prizes for Global Citizenship" in awareness of development and diversification of community-based international exchange activities. The Japan Foundation has been presenting the prizes to organizations and individuals who have been contributing to promotion of international exchange between communities, cultural exchange, or mutual understanding that results in change or revitalization of communities. (In principle, three prizes are presented every year.)
This year, 82 recommendations were offered from the mass media, think tank, international exchange organizations, and local governments. The recipients of the prizes were determined by the selection committee through a careful selection process.
The selection committee consisted of the following six members (in the order of the Japanese syllabary):
Mr. Yoshitaka ISHII

(President, NPO Kourokan-Fukuoka Castle History & Tourism Citizen's Association; former Chairman of the Board of Kyushu Railway Company)

Ms. Nobuko USAMI

(General Manager, Tokyo Office, the Hokkaido Shimbun Press)

Ms. Yasuko OGIWARA

(Program Director, Association for Corporate Support of the Arts)

Prof. Yasuyuki KITAWAKI

(Professor and Director of Center for Multilingual Multicultural Education and Research, Tokyo University of Foreign Studies)

Ms. Mayumi HINENO

(Senior Manager, Global Human Resources Office, DENTSU Inc.)

Mr. Noriyuki WAKISAKA

(Editorial Writer, the Asahi Shimbun)
Awardees (in geographical order)
NPO Jinenjo Club
(Tsukuba, Ibaraki)
Representative

Yukiko YANASE (Representative) Takashi YANASE(Director)

Year of Establishment

1990

Website

http://jinenjophotoalbum.wixsite.com/jinenjo-club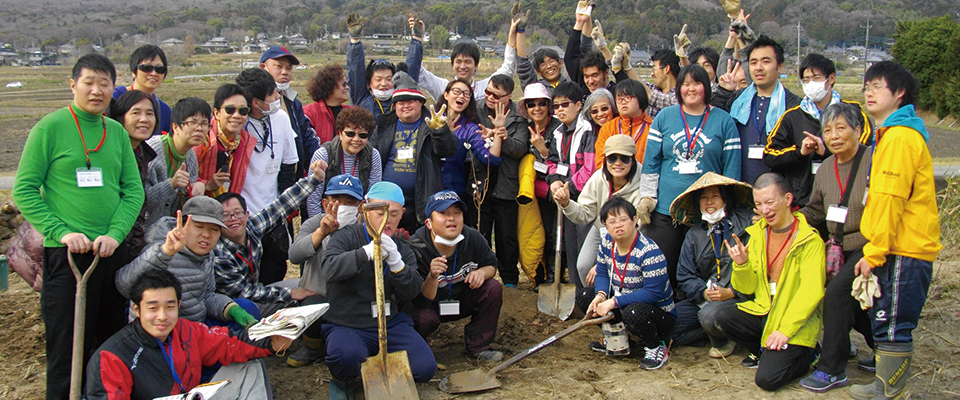 <Activity Outline>
Jinenjo Club forms a community including members with intellectual disabilities and works on ecological farming, while engaging in exchange activities with people with intellectual disabilities in North Europe and Asian countries. They started activities in 1990, and in 1996 their first overseas performance was held at "The International Drama Festival for the Intellectual Disabilities" in Lithuania. The project "Different Artists in Residence" started in 2004 by inviting artists with disabilities from overseas. The club has performed their original "Dengaku Mai" (based on a Japanese traditional dance) at drama festivals in some European countries and Hong Kong. In Japan, they performed the Dengaku Mai at "BEAT ASIA" in "Echigo-Tsumari Art Triennial 2009." Their performances enrich their cross-cultural activities.
* Jinenjo Club is the fourth organization to be awarded with the prize in Ibaraki, first in four years.
NPO Hamamatsu NPO Network Center
(Hamamatsu, Shizuoka)
Representative

Mitsue Inoue (President)

Year of Establishment

1998

Website

http://www.n-pocket.jp/

Social Media Accounts

http://npocket.hamazo.tv/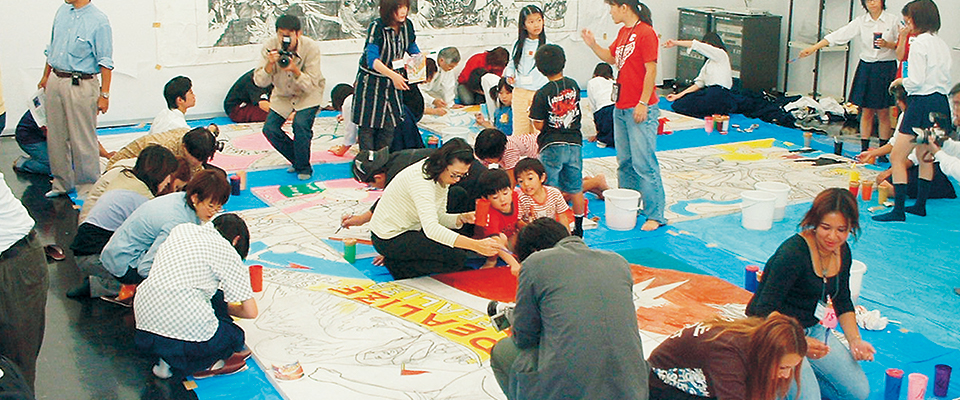 <Activity Outline>
Hamamatsu City has one of the largest populations of foreign residents in Japan; over 30,000 residents, consisting almost 4% of total population. Hamamatsu NPO Network Center (N-Pocket) started their Multicultural Society Project in 1998 with the aim of becoming an intermediary among a variety of organizations and people, with three core fields of activity: education, medical aid, and art. To encourage exchange and mutual understanding among people, N-Pocket uses an approach of "community art," such as organizing a street performance festival, drawing big mural paintings, and producing films. The arts can deliver the essence of issues in enjoyable and emotional ways. Young participants who shared experiences in these activities can communicate and express themselves through the arts beyond the languages.
*Hamamatsu NPO Network Center is the first organization from Shizuoka to be awarded with the prize.
NPO Green Valley Inc
(Kamiyama, Tokushima)
Representative

Shinya Ominami (Chairman)

Year of Establishment

2004

Website

http://www.in-kamiyama.jp/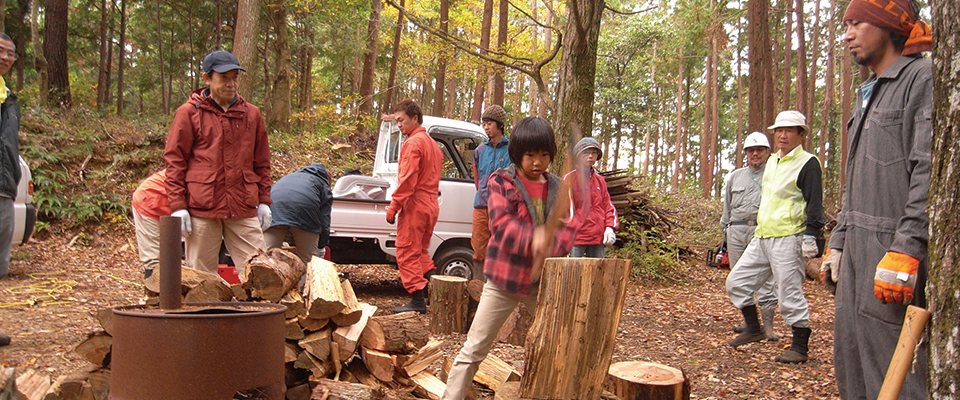 <Activity Outline>
Green Valley Inc has been striving to find ways for depopulated regions to survive by revitalizing the regions with arts and culture with global perspectives. They are engaged in a variety of activities including the Kamiyama Artist in Residence (KAIR) Program to invite artists from overseas, support for mid-and long-term visitors, Aioi Forestry Management project, and restoration of Theater Yorii-za. They coined the term "creative depopulation," regarding the decrease of population as a positive opportunity to encourage migration of people with skills and experiences that can benefit the local community. The motto of Green Valley is "Just Do It!" They find ways to put good ideas into practice immediately instead of making excuses. This "just-do-it" attitude is their asset in cross-cultural activities.
*NPO Green Valley is the first organization from Tokushima to be awarded with the prize.