How Did Architects Respond Immediately After 3/11 ? -The Great East Japan Earthquake

This exhibition planned to coincide with the first anniversary of The Great East Japan Earthquake, sets out to introduce the world to the diverse range of projects launched by architects throughout the region. Divided into three sections (First Phase: Emergency Responses, Second Phase: Temporary Housing, and Third Phase: Reconstruction Projects) representing the phases of projects that were implemented or planned from the period immediately after the disaster to the present, the exhibition also includes a number of restoration proposals submitted by foreign architects. The displays consist of panels that summarize each project with a written outline, drawings, and photographs in addition to related materials such as videos, models, and furniture and cardboard shelters that were actually used in the evacuation shelters. Curated by Taro Igarashi, professor of Tohoku University.
During the exhibition period, Ms. Shoko Fukuya (Tohoku Institute of Technology) gave a lecture.
Outline

| | |
| --- | --- |
| Date | 26 May 2012 - 24 June 2012 |
| Venue | Shchusev State Museum of Architecture, 'Ruin' Annex, Moscow URLhttp://www.muar.ru/index.php?lang=en |
| Organizer | Japan Foundation, Shchusev State Museum of Architecture |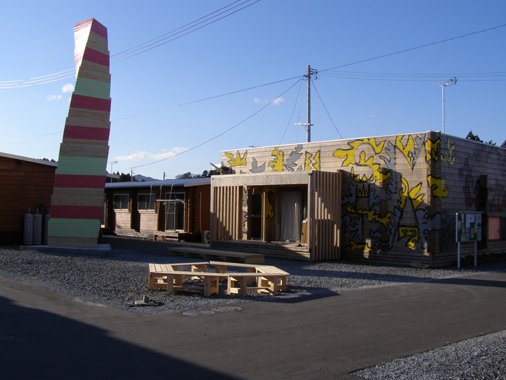 Temporary Housing Facility with Tower and Murals in Minami Souma City
Igarashi Laboratory (Tohoku University Graduate School of Engineering), Haryu Wood Studio, Naoyoshi Hikosaka, Urabe Laboratory (College of Engineering, Nihon University)
(C) Taro Igarashi Laboratory (Tohoku University)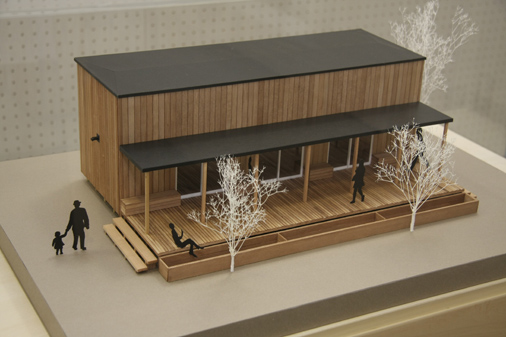 Kamaishi Box (model)
Kazuhiko Namba + Kai Workshop, Haryu Wood Studio, Tomoyoshi Urabe + Urabe Laboratory (College of Engineering, Nihon University)
(C) Kazuhiro Namba, Haryu Wood Studio, and Urabe Laboratory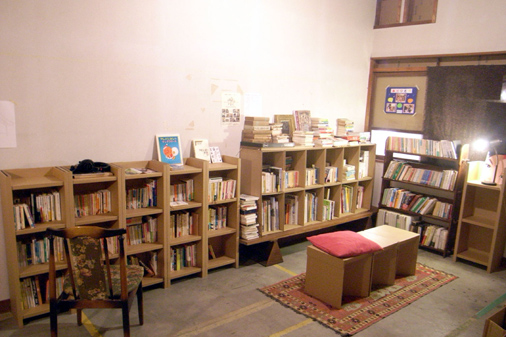 Cardboard Furniture
house publishing Kazunari Fujimura
(C) house publishing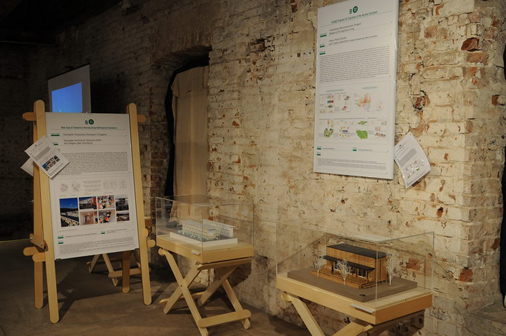 Exhibition View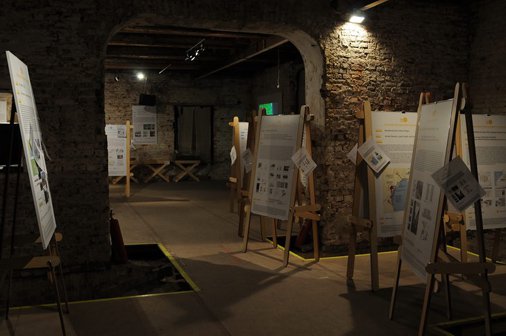 Exhibition View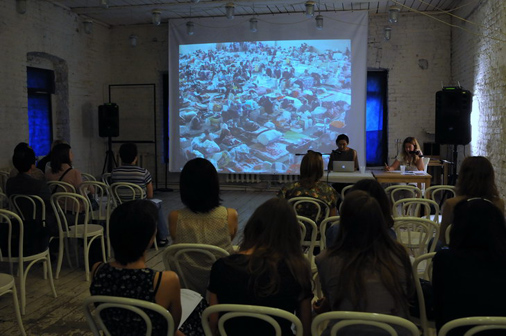 Lecture by Ms. Shoko Fukuya (Tohoku Institute of Technology)