Japan Pavilion at the 14th International Architecture Exhibition, the Venice Biennale in 2014: Profiles
Biographies Credits
Commissioner
Kayoko Ota (Exhibition Organizer / Editor)
For ten years (until 2012), Ota worked on exhibition planning and book editing at AMO, a think-tank arm of Office for Metropolitan Architecture (OMA). She served as co-curator for the AMO exhibitions at the 2006 and 2010 Venice Architecture Biennale, and as curator for Prada's Waist Down exhibition from 2005 to 2009, a retrospective of OMA-AMO's work titled Content in 2003 and 2004, and the Hong Kong & Shenzhen Bi-City Biennale of Urbanism / Architecture in 2009. Among the books she has edited are Project Japan: Metabolism Talks… (Taschen 2011; Heibonsha, 2012), Post-Occupancy (Editoriale Domus 2005), and Waist Down (DAP 2005). In 2004, she was named deputy editor at the Italian magazine Domus. Until 1993, she served as joint director of the Workshop for Architecture and Urbanism and joint editor of the magazine Telescope.
Director
Norihito Nakatani (Professor, Dept. of Architecture, Waseda University)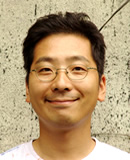 Nakatani is an architectural historian noted for a variety of unique activities. These include studying the writings of early-modern-era carpentry, and the continuity of land characteristics and their influence on the present day (theory of pre-existing characteristics); overseeing a project to document change by revisiting the houses that the Japanese "modernologist" Kon Wajiro visited in the early 20th century; and more recently, researching villages that have existed for a thousand years. He has also established Acetate, an editing / publishing organization devoted to putting out books by rare and ubiquitous people. His own books include Revisiting Kon Wajiro's "Japanese Houses" (as part of the Rekiseikai group, Heibonsha, 2012), Severalness+: The Cycle of Things and Human Beings (Kajima Shuppankai, 2011), and The Study of Classical Literature, the Meiji Period, and Architects (Ikki Shuppan, 1993). In 2013, Nakatani received the Kon Wajiro Award by the Japan Society of Lifology and the Writer's Award by the Architectural Institute of Japan.
Executive Adviser
Hiroo Yamagata (Translator/Critic)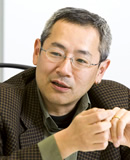 After studying at the Department of Engineering at the University of Tokyo, MIT (Cambridge, Mass.), and receiving a master's degree from both, Yamagata joined the Nomura Research Institute. While conducting surveys for foreign aid projects related to infrastructure and urban development, he is also active as a translator and critic, dealing with a wide range of issues including free software, contemporary literature, economic theory, environmental problems, and architecture / urbanism. Among his books are Declaration for New Traditionalism (Shobunsha / Kawade Bunko), Linux Japanese Environment (O'Reiley Japan), and Just a Book on William Burroughs (Omura Shoten). He has also published many translations of foreign books including Jane Jacobs' The Death and Life of Great American Cities (Kajima Shuppankai), and Paul Krugman's The Age of Diminished Expectations (Chikuma Bunko).
Keigo Kobayashi (Architect, Assistant Professor, Dept. of Architecture, Waseda University)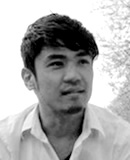 After studying in the Dept. of Architecture at Waseda University and completing a master's degree at the Harvard Graduate School of Design, Kobayashi was involved in numerous major projects at the Rotterdam office of OMA-AMO until 2012. He served as the project leader for large-scale buildings (hotels, offices, libraries, museums, mixed-use  facilities, etc.) and urban-planning projects in various Middle Eastern and North African countries including Qatar, Saudi Arabia, Libya, and Syria.
Jin Motohashi (Research Associate, Dept. of Architecture, Waseda University)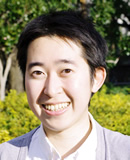 After graduating from the Dept. of Architecture at Waseda University in 2011, Motohashi studied the preservation of architectural materials. He conceived the idea of establishing architectural archives based on a self-distribution system in order to form an alliance between small-scale archives that are scattered all over Japan. This led him to write a series of articles called "Blueprints for Making Houses" in Jutaku Tokushu magazine and to participate in a variety of exhibitions. He designed the displays for the Osamu Ishii exhibition held at Shibuya Hikarie 8/ in 2012.