The Japan Pavilion at the 15th International Architecture Exhibition, La Biennale di Venezia 2016 : Biographies(Curator,Production Committee)
Biographies(Curator,Production Committee)
Curator
Yoshiyuki Yamana
Professor, Department of Architecture, Tokyo University of Science
French-registered Architect (DPLG), Doctorate in Art History
Specialties: Architectural Design, Architectural History, and Archival Science
Senior Curator, the National Archive of Modern Architecture
Visiting Researcher, the National Museum of Western Art
Advisory Board member, DOCOMOMO International
Vice-Chairman, Docomomo Japan
Committee member, ICOMOS Japan
Born in 1966 in Tokyo, Yoshiyuki Yamana graduated from the Department of Architecture at Tokyo University of Science (TUS) in 1990, and worked at Koyama. Receiving a scholarship for foreign students from the French government, he studied at Ecole Nationale Supérieure d'Architecture de Paris-Belleville and obtained obtain a degree in architecture (DPLG). He then obtained a doctoral degree from the Université Paris 1 Panthéon-Sorbonne. After being trained at the Henri Ciriani Atelier, as part of the Agency for Cultural Affairs' overseas training program for artists, he worked as a contract lecturer at the Ecole d'architecture, Nantes, the Archives de France, and the Institut français d'architecture. He began working at the Department of Architecture of TUS in 2002.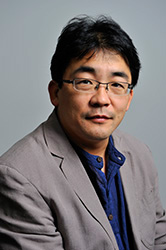 Production Committee
Seiichi Hishikawa
Creative Director
Filmmaker/Photographer
Founder, DRAWING AND MANUAL
Professor, Musashino Art University
Seiichi Hishikawa was born in 1969 in Tokyo. Through a wide variety of working career at a record company and PR of an electronics manufacturer; producing overseas music programs and Hollywood movie previews, he has directed many TV advertisements, music videos, corporate sites or web brandings, fashion events, and theatricals. Gained many international prizes such as NYADC and London International Awards, in 2011, he became a triple award winner at Cannes Lions International Festival of Creativity with the web advertisement for Docomo, "Xylophone," which he directed.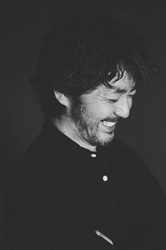 Masaki Uchino
Editor
Masaki Uchino was born in 1960 in Shizuoka Prefecture. In addition to planning and producing whole magazine features on master architects, such as Le Corbusier and Mies van der Rohe, for the magazine Kenchiku Bunka [Architectural culture], he searched for common points of contact between architecture and genres such as film, philosophy, and art. After working as editor of the same magazine, he founded a new publication called DETAIL JAPAN. He is currently the director of ecrimage. His published works include Ichiryu Kenchikuka no Dezain to Sono Genba [Designs and sites of top architects], and Omotesando wo Aruite Wakaru Gendai Kenchiku [Understanding contemporary architecture by walking through Omotesando] (both of which he co-wrote), and Pari Kenchiku Sanpo (A walking guide to Paris architecture).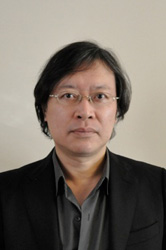 Masatake Shinohara
Specially Appointed Associate Professor, Osaka University
Part-time Lecturer, Kyoto University
Doctorate in Human and Environmental Studies
Specialties: Philosophy, History of Thought, Urban Space Theory
Masatake Shinohara was born in 1975 in Kanagawa Prefecture. After graduating from the Faculty of Integrated Human Studies, Kyoto University, he went on studying at the Graduate School of Human and Environment Studies of the same university for a doctoral program. He currently serves as a specially appointed associate professor at Osaka School of International Public Policy, Osaka University. His publications include Kokyo Kukan no Seiji Riron [Political theory of public space] (Jimbun Shoin, 2007), Kukan no tame ni: Henzaika suru Suramuteki Shakai no Nakade [For spaces: In omnipresent slum-like world] (Ibunsha, 2011), Zen-Seikatsuron: Tenkeiki no Kokyo Kukan [An essay on the conception of whole-life: public space in transformation] (Ibunsha, 2012), and Ikirareta Nyu Taun: Mirai Kukan no Tetsugaku [On the lived New Town: philosophy of future space] (Seidosha, 2015)