Exhibition 'Tsuyoshi Hisakado: Polite Existence" at Jameel Arts Centre, Dubai, UAE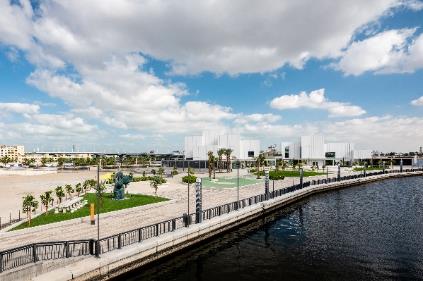 In collaboration with Art Jameel, Japan Foundation (JF) will hold the exhibition Tsuyoshi Hisakado: Polite Existence.
He is one of Japan's leading contemporary artists, and in recent years, he has garnered much attention both in Japan and abroad, participating in international exhibitions such as Hawai'i Triennial (2022), the 58th International Art Exhibition La Biennale di Venezia (2019), and holding his solo exhibition, Practice of Spiral at the Toyota Municipal Museum of Art (2020) in Japan. This is the first exhibition in the Middle East and South Asia, presenting a wide body of work using a variety of techniques, sound, light, sculpture, drawing, and large-scale immersive installations.
In a curatorial exchange between the UAE and Japan organized by JF on the occasion of the 50th anniversary of the establishment of diplomatic relations between the both countries in 2022, it was determined through discussions by curators from both countries, Art Jameel and JF that Mr. Hisakado's exhibition will be held in Dubai.
Outline
About the Artist
Tsuyoshi Hisakado (b.1981) Lives and works in Kyoto, Japan

Tsuyoshi Hisakado is one of Japan's leading contemporary artists. His work has been featured in various exhibitions, including 'Practice of Spiral', a solo exhibition at the Toyota Municipal Museum of Art (2020), the Hawai'i Triennial (2022), 58th Venice Biennale (2019), Kyoto Experiment (2019) and Aichi Triennale (2016). He has been awarded the 'Mercedes-Benz Art Scope 2018-2020' and the Audience Award at the 'Nissan Art Award 2015' among others.
About Art Jameel
An independent institution that supports artists and the creative community by providing assistance for exhibitions, artistic activities, surveys, research, and organizing lectures and seminars. It is headquartered in Dubai, UAE and Jeddah, Saudi Arabia and operates globally. The venue for this exhibition, Jameel Arts Centre, is a center for contemporary art which opened in 2018 with an exhibition area of approximately 10,000 square meters. In addition to exhibiting its collection, it showcases works by domestic and international contemporary artists.
Installation View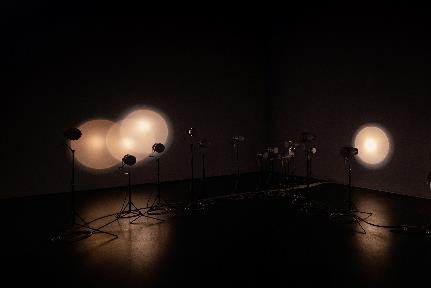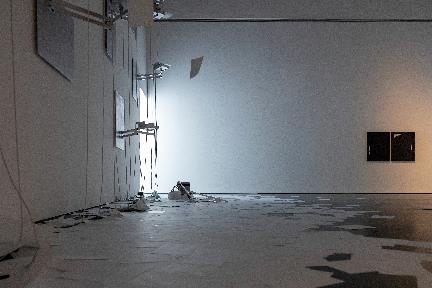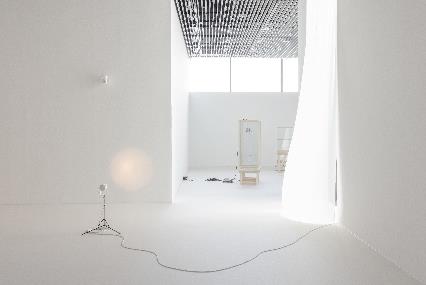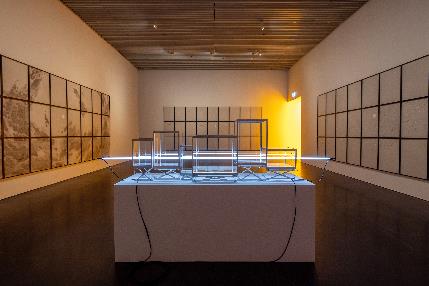 Installation view of 'Tsuyoshi Hisakado: Polite Existence', (2023), Jameel Arts Centre, Dubai. Courtesy Art Jameel. Photography by Daniella Baptista
[Contact Us]
Visual Arts Section, Arts and Culture Department, The Japan Foundation
Tel: +81-(0)3-5369-6061
E-mail: va@jpf.go.jp
(When sending an e-mail, please replace the full-width "@" character with a half-width character.)