JAPAN : Kingdom of Characters
In recent years, interest in Japanese subculture, particularly in anime and manga, has dramatically grown all over the world. What exactly are "characters"? Why do characters appear and become popular? What kind of social reality do they reflect? Focusing on the theme "Characters and the Japanese," this exhibition will showcase, through visual images and panels, characters commonly known to Japanese people that have triggered fads. The purpose of this exhibition is to introduce the world of characters in a broader sense and examine their impact on Japanese society.
This touring exhibition is completed.
Fiscal Year 2014 - 2015
February 27 - March 29, 2015
The children's Museum · National Gallery (San Jose, Costa Rica)
February 12 - March 22, 2015
Beit Ariela Public Library and Cultural Center, Embassy of Japan in Israel (Tel Aviv, Israel)
December 18, 2014 - January 18, 2015
National Museum of Anthropology David J. Guzman (San Salvador, El Salvador)
October 24 - November 15, 2014
Hispanic American Cultural Center (La Habana, Cuba)
September 17 - October 9, 2014
Gezirah Art Center (Cairo, Egypt)
July 5 - September 7, 2014
Young At Art Museum (Davie, Florida, U.S.A.)
July 3 - August 31, 2014
SieboldHuis (JAPANMUSEUM) (Den Hague, Netherlands)
May 10 - June 14, 2014
National Gallery of Jamaica (Kingston, Jamaica)
April 12 - June 15, 2014
The Museum of Far Eastern Antiquities (Stockholm, Sweden)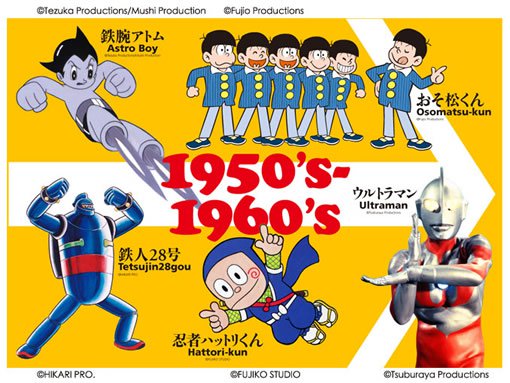 Adobe Reader software is available for free download from the Adobe Systems web site. To download and install Adobe Reader,
click on this link

and follow the instructions given for your operating system.