Handcrafted Form: Traditions and Techniques
This exhibition introduces examples of traditional arts and crafts which have developed within the context of daily life such as ceramics, dyeing, metalwork, lacquer ware, woodand bamboo-work, and papermaking along with works by craft artists who continue to use traditional techniques to produce highly creative pieces at various locations around the country.
This touring exhibition is completed.
March 1 - 14, 2019
Hong Kong Public Libraries (Hong Kong, China)
November 23 - December 12, 2018
Chongqing China Three Gorges Museum (Chongqing, China)
October 27 - November 14, 2018
E11, Redtory Art District (Guangzhou, China)
September 28 - October 10, 2018
Shanghai Mei Long Zhen Isetan Department Store Co., Ltd. (Shanghai, China)
August 11 - 29, 2018
Fang Suo Commune Qingdao (Qingdao, China)
July 14 - August 1, 2018
Dalian World Expo Center (Dalian, China)
June 7 - 25, 2018
Jilin Province Art and Crafts Museum (Changchun, China)
May 6 - 20, 2018
C5space798 (Beijing, China)
March 9 - April 4, 2018
Matariki Building, University of Canterbury (Christchurch, New Zealand)
February 1 - 25, 2018
TSB Bank Wallace Arts Centre (Auckland, New Zealand)
November 24, 2017 - January 21, 2018
Expressions Whirnaki Arts & Entertainment Centre (Upper Hutt, New Zealand)
September 1 - October 30, 2017
Fiji Museum (Suva, Fiji)
July 20 - August 10, 2017
Tanoa International Dateline Hotel (Nuku'alofa, Tonga)
April 3 - 30, 2017
Malay Technology Museum (Bandar Seri Begawan, Brunei)

Bizen ware: Bizen black rectangular vase, Jun Isezaki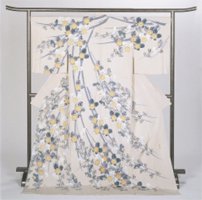 Tokyo hand-drawn Yuzen: Semi-formal kimono,"Fragrant Wind"Teruhiko Shiozawa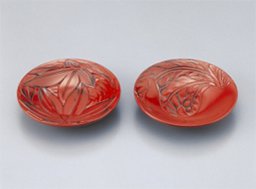 Takaoka lacquer: Serving dishes with maple leaf and radish motifs, Unshu Hannya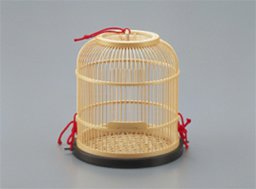 Suruga fine bamboo basketry: Insect cage

Edo decorated hand-made papers: Lamps
Adobe Reader software is available for free download from the Adobe Systems web site. To download and install Adobe Reader,
click on this link

and follow the instructions given for your operating system.