"From Rio to Tokyo: Olha Pro Céu

~Look at the Sky~" Tokyo Concert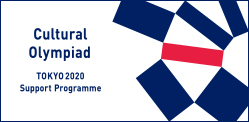 The Japan Foundation organizes a Japan-Brazil joint pop concert "Olha Pro Céu~Look at the Sky~" in Tokyo. It was held in Rio de Janeiro prior to its Olympic and Paralympic Games in July 2016 and drew full houses and received great reviews.
The theme song of this concert, "Ue wo Muite Arukou," or "Sukiyaki," was released in 1961, performed by Kyu Sakamoto, and became a number-one hit in the United States in 1963. The song continued to spread throughout the world, including Brazil, becoming a global hit that enjoyed long-lived popularity. The main themes of the concert are the universal feelings of sorrow and the hope that can be born therein, which are expressed in this song that transcends time and nationality and is still sung today. At the concert in Tokyo, Japanese band Tokyo Ska Paradise Orchestra and Brazil's leading hip-hop artist Emicida will recreate "Olha Pro Céu," a newly built bridge of music connecting Japan and Brazil, and add momentum for the passing of the baton from the Rio de Janeiro Olympic and Paralympic Games to the Tokyo Games. In addition, by video and other media, the concert will give an introduction to the exchanges taking place between Japanese artists and children from Brazilian favela communities.
This concert is part of the Tokyo 2020 Support Program certified by the Tokyo Organising Committee of the Olympic and Paralympic Games and will send a message to Rio de Janeiro, Tokyo, and the world in the form of music.
Overview
"From Rio to Tokyo: Olha Pro Céu~Look at the Sky~"
Tokyo Concert
Date
Tuesday, November 29, 2016
Doors open 6:30 pm, concert starts 7 p.m.    
Venue
Liquidroom (Ebisu, Tokyo)
3-16-6 Higashi, Shibuya-ku, Tokyo
Organized by
The Japan Foundation
Supported by
Sony Music Artists Inc.
Performers
Tokyo Ska Paradise Orchestra
Emicida
Tickets

Standing only, numbered tickets




Advance ticket: 4,000 yen (including tax)




At door: 4,500 yen (including tax)


(Tickets go on sale at 10 a.m., Saturday, October 29)
* You are required to pay a separate fee for a drink token at the entrance.
* Children aged six or above will need a ticket.
* One preschool child may be admitted per parent or guardian.

Ticket Agencies
eplus: http://eplus.jp
Ticket Pia: 0570-02-9999 [P code: 314-845]
Lawson Ticket: 0570-084-003 [L code: 71791]
Yahoo! Ticket: http://tickets.yahoo.co.jp/
Rakuten Ticket: http://ticket.rakuten.co.jp/
* The Japan Foundation does not sell tickets.
* If you have any inquiry about tickets, please contact:
Creativeman
Tel: 03-3499-6669 (weekdays 12 p.m. – 6 p.m.)
http://www.creativeman.co.jp
* On Wednesday, November 30, 2016, Emicida and other Brazilian music artists will be performing at Club EX in Shinagawa, Tokyo (by invitation only).
About the Performers
Tokyo Ska Paradise Orchestra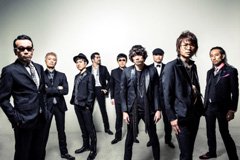 Tokyo Ska Paradise Orchestra (TSPO) has done overseas tours since its debut and has so far visited 29 countries in total. TSPO continues to produce unique "Tokyo Ska" music by incorporating a variety of genres. In 2015, with its 25th anniversary, TSPO started holding workshops for children in Japan and overseas, hoping to share with many more people the hope and courage for the future that TSPO has been given from music.
Emicida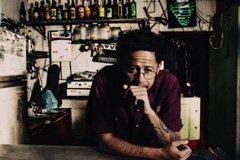 Photo by: José de Holanda
Emicida is a rapper and MC from São Paulo. He debuted in 2008 with his single "Triunfo." In April 2011, he became the first Brazilian rapper to perform at the Coachella Valley Art s and Music Festival in the United States, one of the biggest music festivals in the world. From there he began his first overseas tour. In the same year, he was invited to two major music festivals in Brazil and received the Act of the Year award from MTV Video Music Brazil. At the concert, Emicida will perform a song in collaboration with Tokyo Ska Paradise Orchestra.
[Contact Us]
The Japan Foundation
Persons in Charge: Izumi (Ms.)
Tel: +81-(0)3-5369-6061 / Fax: +81-(0)3-5369-6038
E-mail: arts1@jpf.go.jp
(When sending an e-mail, please replace the full-width "@"character with a half-width "@" character.)