Demonstration of Noh, Calligraphy and English Rakugo in Malaysia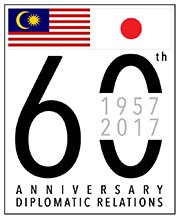 To celebrate the 60th anniversary of Malaysia-Japan diplomatic relations, the Japan Foundation will host events in Malaysia to introduce Japanese culture to Malaysian people; Noh, Calligraphy and English Rakugo.
This is a rare opportunity to have performances and workshops of Japanese traditional culture in Malaysia. The Japan Foundation presents a wide variety of Japanese culture and hopes that these events will enhance future relationships between the two countries.



©HALCA

Photo by Tadahiko Nagata
Organized by: the Japan Foundation, Co-hosted by: the Embassy of Japan in Malaysia
Noh performance
Noh performance 'Funa-Benkei'
Overview
Date
Tuesday, September 26, 2017 8:30 p.m.
Venue
Dewan Filharmonik PETRONAS
Jalan Ampang, Kuala Lumpur City Centre, 50088 Kuala Lumpur
Cast

Presenter:Hiromichi Tamoi (with English translation)

mae-shite (first half lead part), Shizuka-gozen (Lady Shizuka)
nochi-shite (second half lead part), The ghost of Taira no Tomomori: Soichiro Hayashi

tsure (companion of shite), Minamoto no Yoshitsune: Takanobu Sakaguchi

waki (supporting cast), Musashibo Benkei: Tsutomu Kobayashi

waki-tsure (companion of waki), The follower of Yoshitsune: Ryoichi Arimatsu

ai-kyogen (interluding cast), Boatman: Ippei Shigeyama

Flute: Manabu Takeichi

Small Drum: Seiichi Iida

Big Drum: Hirotada Kamei

Side Based Drum: Mitsunori Maekawa

Stage Attendant: Madoka Mikata, Hiroyuki Matsuno, Saburota Kanze

Chorus: Yoshimasa Kanze, Haruhisa Kawamura, Hiromichi Tamoi, Kohei Kawaguchi, Kotaro Kawamura, Chisato Juge

Stage Manager: Midori Ohtani

Ticket
RM80 (Adult), RM50 (Student and JFKL Member)
※Advance tickets available from the link below
Website
https://www.jfkl.org.my/events/noh-performance-funa-benkei/
Workshop 

※Not open to the public
Overview

| | |
| --- | --- |
| Date | Tuesday, September 26, 2017 10:00 am – 12:00 pm |
| Venue | Akademi Seni Budaya dan Warisan Kebangsaan (ASWARA) |
Profile
Soichiro Hayashi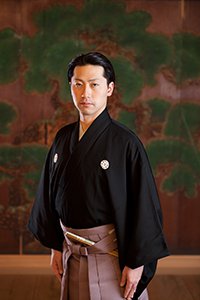 ©Atsushi Hitomi
Born in 1979, Soichiro is designated to become the 14th Noh Master of the Hayashi family, which belongs to Kyo Kanze Gokenya (The Five Kanze Families of Kyoto). He studied under his father, the 13th Noh Master Kiemon Hayashi, and Kiyokazu Kanze, the 26th grandmaster of the Kanze School.
Making his stage debut at the age of three, he held his first independent showcase in 2012. In 2013, he founded Soichiro no Kai to produce his own performances, and the following year, he was selected for his hometown's special encouragement program for arts and culture. In addition to serving as a local omotenashi (hospitality) ambassador, Soichiro also teaches Noh chanting and dance at studios in Kyoto, Tokyo, Okayama, and Tottori.
Japanese Calligraphy
Demonstration 1 

※Not open to the public
Overview

| | |
| --- | --- |
| Date | Tuesday, October 16, 2017 |
| Venue | Universiti Sains Islam Malaysia (Kuala Lumpur) |
| Website | https://www.jfkl.org.my/ |
Demonstration 2
Overview
Date
Sunday, October 17, 2017 6:00 p.m.
Venue
RUANG by Think City
2 Jalan Hang Kasturi, 50050 Kuala Lumpur
Ticket
FREE
Website
https://www.jfkl.org.my/
Profile
Sisyu

©masaaki miyazawa
A calligraphic artist, professor of Osaka University of Arts in Japan. She started calligraphy at the age of six. She is now known for incorporating traditional Japanese calligraphy into other art forms such as sculptures, media arts, and paintings. Her latest artwork adds calligraphy in forms of etched iron, and etched in glasses to the collection.
English-Rakugo tour
Overview
Dates
Thursday, October 19 – Monday, October 30, 2017
Venue
TBD
(Kuala Lumpur, Penang, Johor Bahru)
Ticket
FREE
Website
https://www.jfkl.org.my/
Profile
Diane Kichijitsu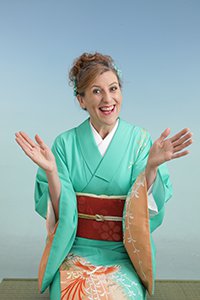 English Rakugo performer, born in Liverpool. Arriving in Japan in 1990 as part of her backpacking travels, she worked as a stage assistant for the late Katsura Shijaku, the renowned pioneer of Rakugo in English, and soon took up the art herself, performing a variety of works from well-loved classics to her own original stories.
[Contact Us]
The Japan Foundation
Persons in Charge: Nishiyama (Ms.), Kodachi (Ms.)
Tel: +81-(0)3-5369-6061
E-mail: arts1@jpf.go.jp
(When sending an e-mail, please replace the full-width "@" character with a half-width "@" character.)