More than

Worth Sharing
Translators' Roundtable: Shibasaki Tomoka's Spring Garden

Shibasaki Tomoka was awarded the 151st Akutagawa Prize for Spring Garden, and it has since been translated into eight different languages. For this roundtable, author Shibasaki is joined by translators from Taiwan, the UK, France, and Belgium to talk about the work's attraction and to reveal some episodes from the translation process. Shibasaki and the translators will read a passage from the work in their own language and will answer questions from the audience at the end of the roundtable session.

*According to figures available to the Japan Foundation
Outline of the event
Streaming schedule:

Friday, January 29, 2021, 7:00 p.m. – 8:15 p.m. (Japan Standard Time)

Access (URL)

Language

Japanese (A video subtitled in English will be posted at a later date.)
Roundtable speakers
Author
Shibasaki Tomoka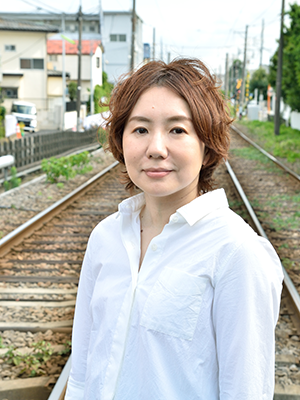 Published Kyo no Dekigoto [A Day on the Planet] (Kawade Shobo Shinsha) in 2000 (adapted for screen in 2003). For Sono Machi no Ima wa [Today, in that City] (Shinchosha, 2007), she received the Oda Sakunosuke Prize, the Geijutsu Sensho Newcomers Prize, and the Sakuya Konohana Award. In 2010, Nete mo Samete mo [Asako I & II] (Kawade Shobo Shinsha, 2010) received the Noma Literary Prize for New Writers (adapted for screen in 2018). In 2014, Shibasaki won the Akutagawa Award for Spring Garden. Other publications include Watashi ga Inakatta Machi de [In a Town Where I Wasn't] (Shinchosha, 2012), Sen no Tobira [A Thousand Doors] (Chuokoron-Shinsha, 2017), and Hyakunen to Ichinichi [A Hundred Years and a Day] (Chikuma Shobo, 2020).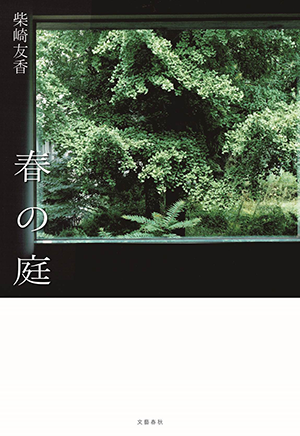 Shibasaki Tomoka, Haru no Niwa, Bungeishunju, ISBN: 9784163901015
Translators
Luk Van Haute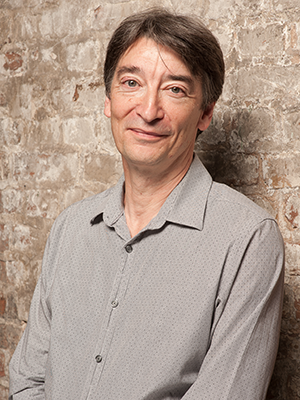 (c) Nippon Connection
Born in Belgium in 1963, Luk Van Haute did research on Japanese literature at the University of Tokyo and obtained his PhD from the University of Gent with a dissertation on the works of Nobel Prize winner Oe Kenzaburo. He translated into Dutch over 30 books, including works by Oe, Kawabata Yasunari, Murakami Haruki, and Kawakami Hiromi. He also compiled and translated an anthology of 42 modern Japanese short stories.
Besides, Van Haute is the author of two books on Japan and numerous articles on Japanese culture and society for various newspapers and magazines. He has also lectured on these subjects at several universities.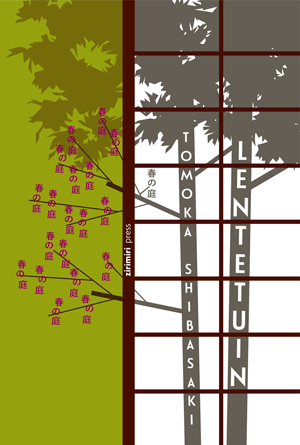 Lentetuin, translated by Luk Van Haute, Zirimiri Press, ISBN: 9789490042172
Patrick Honnoré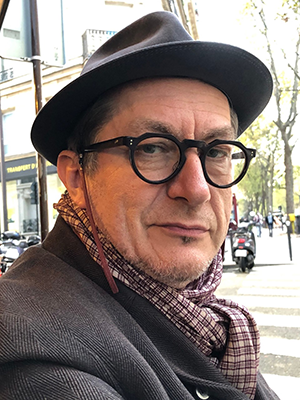 Patrick Honnoré translates Japanese contemporary literature and manga into French. Since 2016, he has been teaching Japanese-to-French translation at ESIT, Université Sorbonne Nouvelle - Paris 3. His translation of Mizuki Shigeru's NonNonBâ (Éditions Cornélius, 2006) was awarded the Prize for Best Album at the Festival International de la Bande Dessinée d'Angoulême in 2007, and he received the 17th Prix Konishi de Traduction Littéraire for La Tour de Tôkyô (Éditions Philippe Picquier) by Lily Franky. His many translations include works by Kawakami Mieko, Furukawa Hideo, Uchida Hyakken, and Yumeno Kyusaku.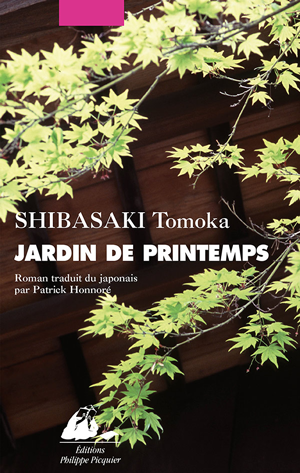 Jardin de printemps, translated by Patrick Honnoré, Éditions Picquier, ISBN: 9782809711738
(c) 2014, by Shibasaki Tomoka | All rights reserved
(c) 2016, Editions Philippe Picquier pour la traduction en langue française
Edition française publiée avec l'autorisation de Shibasaki Tomoka / Bungeishunju Ltd., Tokyo, par l'intermédiaire du Bureau des Copyrights Français, Tokyo.
Polly Barton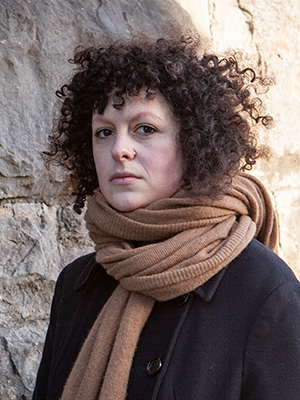 (c) Garry Loughlin
Polly Barton is a translator of Japanese literature and non-fiction, currently based in Bristol, UK. She has translated short stories for Words Without Borders, The White Review, and Granta. Full-length translations include Spring Garden by Shibasaki Tomoka (Pushkin Press, 2017), Where the Wild Ladies Are by Matsuda Aoko (Tilted Axis Press/Soft Skull Press, 2020), and There's No Such Thing as an Easy Job by Tsumura Kikuko (Bloomsbury, 2020). Her non-fiction debut, Fifty Sounds, will be out with Fitzcarraldo Editions in April 2021.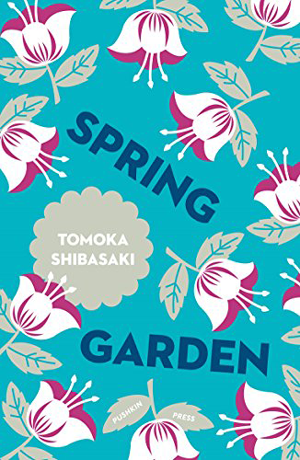 Spring Garden, translated by Polly Barton, Pushkin Press, ISBN: 9781782272700, Cover design: Nathan Burton
Huang Bijun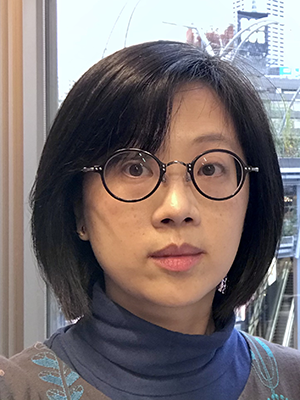 "Ellie" Huang Bijun was born in Taiwan in 1973 and translates Japanese literature into traditional Chinese language. Now based in Japan, she heads tai-tai-books, a collective working to publicize Taiwan's publishing scene. Her main translations include traditional Chinese editions of The Great Passage (Thinkingdom, 2013) by Miura Shion, Spring Garden (Linking Books, 2015) by Shibasaki Tomoka, Moso Kibun [Delusional Mood] (Reading Times, 2017) by Ogawa Yoko, Rokugatsu no Yuki [Snow in June] (Linking Books, 2019) by Nonami Asa, and "Otoko wa Tsurai yo" wo Tabi Suru [Journey in the Footsteps of "Tora-san"] (Thinkingdom, 2019) by Kawamoto Saburo.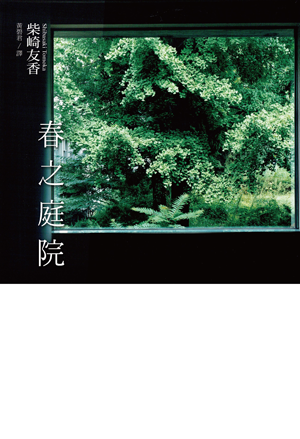 春之庭院

, translated by Huang Bijun, Linking Books, ISBN: 9789570846041
Facilitator
Numano Mitsuyoshi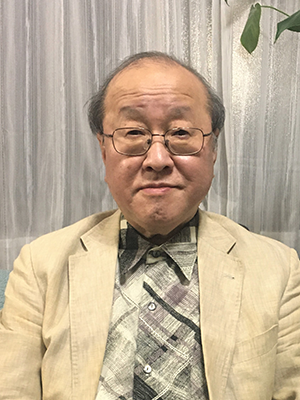 Numano Mitsuyoshi, born in Tokyo in 1954, is now emeritus professor of the University of Tokyo and Vice President of the Nagoya University of Foreign Studies. He is a scholar of Russian literature and a literary critic. After graduating from the University of Tokyo, he joined a doctoral degree program at Harvard University. Adopting a broad perspective ranging from Russian and East European literature to Japanese literature, he became involved in literary studies and critique, and began to take an active part in literary exchanges between Japan and other countries. Major publications include Bomei Bungakuron [Criticism of Exile Literature] (Sakuhinsha, 2002), Yutopia Bugakuron [Criticism of Utopian Literature] (Sakuhinsha, 2003), and Sekai Bungakuron [Criticism of World Literature] (Sakuhinsha, 2020).
[Contact Us]
The Japan Foundation
Arts and Culture Dept., Planning and Coordination Section
Tel: +81-(0)3-5369-6060
Email: arts@jpf.go.jp
(When sending an e-mail, please replace the full-width "@" character with a half-width character.)