More than

Worth Sharing
Translators' Roundtable: Murata Sayaka's Convenience Store Woman

Murata Sayaka's Convenience Store Woman, winner of the 155th Akutagawa Prize, has been translated into more than 30 languages. For the fifth Translators' Roundtable, Murata and six translators who translate into English, Italian, Portuguese, Armenian, Russian, and Hebrew will discuss the appeal of this novel and share anecdotes about the translation process. They will also read passages from the book in Japanese and in the translated languages. At the end of the roundtable, there will be a Q&A session for the viewers.
Outline of the event
Streaming schedule:

Thursday, May 27, 2021, 7:30 p.m. – 9:30 p.m. (Japan Standard Time)

Access (URL):

https://livecast.biz/translatorsroundtable5/
(No registration required, archived for later viewing)

Language:

Japanese (A video subtitled in English will be posted at a later date.)
Roundtable speakers
Author
Murata Sayaka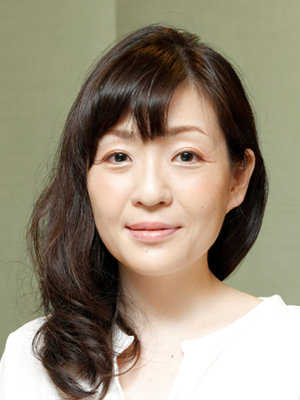 (c) Bungeishunju Ltd.
Murata Sayaka was born in 1979 in Chiba Prefecture. Her first novel, Jyunyū [Breastfeeding], was awarded the Gunzo Prize for New Writers in 2003. In 2009 her novel Gin iro no uta [Silver Song] (Shinchosha, 2008) won the Noma Literary Prize for New Writers, in 2013 her novel Shiro-iro no machi no, sono hone no taion no [Of Bones, Of Body Heat, Of Whitening City] (Asahi Shimbun, 2012) won the Mishima Yukio Prize, and in 2016 her novel Convenience Store Woman (Bungei Shunjū, 2016) won the Akutagawa Prize. Other books include Tadaima tobira [A Welcoming Door] (Shinchosha, 2012), Satsujin shussan [Birth Murders] (Kodansha, 2014), Shōmetsu sekai [Dwindling World] (Kawade Shobo Shinsha, 2015), and Seimeishiki [Ceremony of Life] (Kawade Shobo Shinsha, 2019).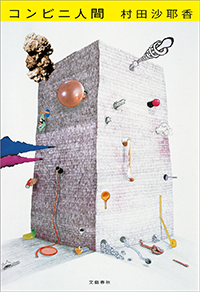 Murata Sayaka, Konbini ningen, Bungeishunju, 2016, ISBN: 9784163906188
Translators
Einat Cooper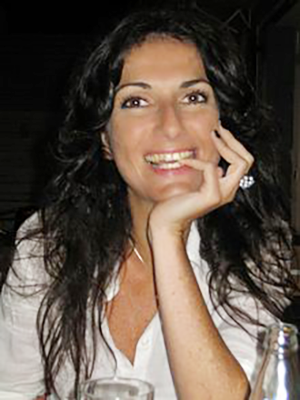 Einat Cooper studied Japanese in Tokyo during her stay in Japan as a young student in the 1990s. Upon her return, she began translating prose from Japanese into Hebrew joining several other translators, but her presence led to an important change in the translation of Japanese literature into Hebrew. Cooper is considered a particularly prolific translator and her translations were widely praised, mainly due to her stylistic loyalty to the Japanese language, which is not easily translated into Hebrew. She is often invited to attend panels and academic conferences to present her work as a translator and her position regarding the importance of diversity in Japanese literature translated into Hebrew. Her main translations include The Temple of the Golden Pavilion (Poalim Library, 2007) by Mishima Yukio, Some Prefer Nettles by Tanizaki Junichiro (Modan Publishing, 2009), Kafka on the Shore (Keter Books, 2007), and 1Q84 (Keter Books, 2011-2012) by Murakami Haruki.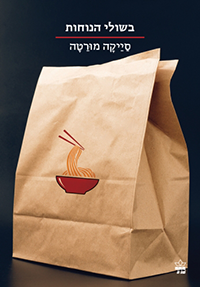 Murata Sayaka, בשולי הנוחות, translated by Einat Cooper, Keter Books, 2019
Dmitry Kovalenin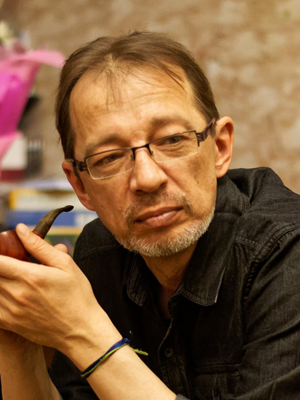 Dmitry Kovalenin was born on the Russian island of Sakhalin in 1966. He graduated from Far Eastern Federal University in Vladivostok in 1988, worked as a shipping agent for the West Port of Niigata from 1991 to 2000, and was a research fellow at the University of Tokyo from 2003 to 2004. His major translations include Murakami Haruki's A Wild Sheep Chase (Alphabet, 1998), Dance Dance Dance (Amphora, 2001), and 1Q84 (Eksmo, 2009-2010), as well as Tawara Machi's Salad Anniversary (Korovaknigi, 2006), Ogawa Yoko's The Memory Police (Polyandria, 2020), and Murata Sayaka's Convenience Store Woman (Popcorn Books, 2020). He also authored Sushi-Noir (Piter, 2004) and Sushi-Noir 2 (Piter, 2019), books that introduce and interpret the major works of Murakami Haruki.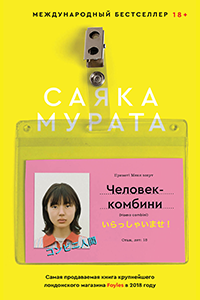 Murata Sayaka, Человек-комбини, translated by Dmitry Kovalenin, Popcorn Books, 2020, ISBN: 9785604458006
Gianluca Coci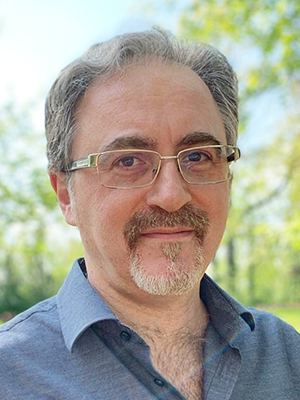 Born in 1970, Gianluca Coci is a Professor of Japanese Language and Literature at the University of Turin in Italy. He specializes in modern and contemporary Japanese literature. He has translated about 60 works into Italian, including books by Abe Kobo, Oe Kenzaburo, Tanizaki Junichiro, Inoue Yasushi, Takahashi Genichiro, Murakami Ryu, Kirino Natsuo, Furukawa Hideo, Abe Kazushige, Kakuta Mitsuyo, Murata Sayaka, Taguchi Randy, Kawakami Mieko, Ogawa Ito, and Oyamada Hiroko.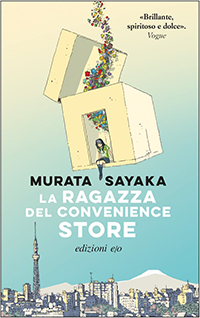 Murata Sayaka, La ragazza del convenience store, translated by Gianluca Coci, edizioni e/o, 2018, ISBN:9788833570167
Rita Kohl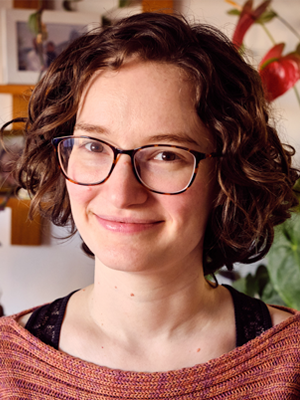 Rita Kohl is a Japanese-Portuguese translator born in São Paulo, Brazil, in 1984, and currently based in Princeton, the U.S. She holds degrees in Japanese and Portuguese from the University of São Paulo and an MA in Comparative Literature and Culture from the Graduate School of Arts and Sciences at the University of Tokyo. She has translated several works into Portuguese, including full-length works by Murata Sayaka, Ogawa Yoko, Murakami Haruki, and Arikawa Hiro. In 2017, her translation of Hear the Wind Sing / Pinball, 1973 by Murakami Haruki (Alfaguara, 2016) has received the Jabuti Award for Translation (Brazil).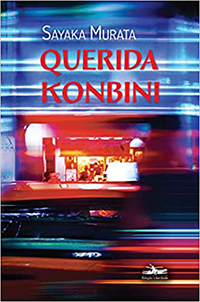 Murata Sayaka, Querida Konbini, translated by Rita Kohl, Estação Liberdade, 2018, ISBN: 9788574482958
Ginny Tapley Takemori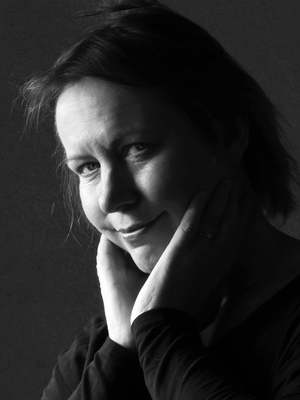 (c) KIT NAGAMURA
Ginny Tapley Takemori has translated fiction by over a dozen early modern and contemporary Japanese authors. Her translation of Murata Sayaka's bestselling Convenience Store Woman (Grove Atlantic, 2018) was awarded the 2020-2021 Lindsley and Masao Miyoshi Prize. Her translations of Nakajima Kyoko's Naoki prizewinning The Little House was published in 2019 (Darf Publishers) and Murata Sayaka's Earthlings in 2020 (Grove Atlantic). Her latest translation is Nakajima Kyoko's Things Remembered and Things Forgotten (co-translation, Sort of Books, 2021). She lives in Japan.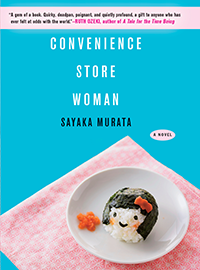 Murata Sayaka, Convenience Store Woman, translated by Ginny Tapley Takemori,
Grove Atlantic, 2018, ISBN: 9780802128256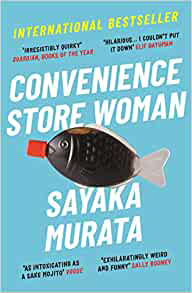 Murata Sayaka, Convenience Store Woman, translated by Ginny Tapley Takemori,
Granta, 2019, ISBN: 9781846276842
Astghik Hovhannisyan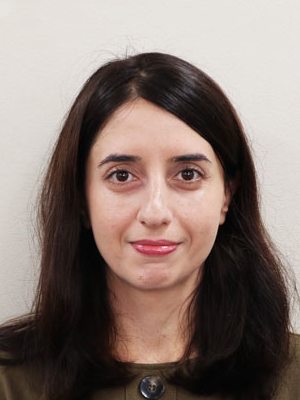 Astghik Hovhannisyan was born in Yerevan, Armenia, and completed her Ph.D. at Hitotsubashi University's Graduate School for Language and Society in 2017. After working as a part-time lecturer at Saitama University and being affiliated with International Research Center for Japanese Studies as a visiting research scholar, she became a senior lecturer at Russian-Armenian University (Armenia). Her areas of research include the social history of medicine, eugenic ideology, and family planning movements. Major translations include Murata Sayaka's Convenience Store Woman (Antares, 2020) and Oe Kenzaburo's Kozui wa waga tamashii ni oyobi [The Flood Invades My Spirit] (to be published in 2021), as well as short stories by Akutagawa Ryunosuke and Hayashi Fumiko.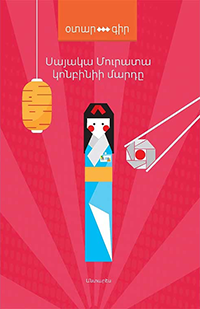 Murata Sayaka, Կոնբինիի մարդը, translated by Astghik Hovhannisyan, Antares, 2020, ISBN: 9789939766041
Facilitator
Numano Mitsuyoshi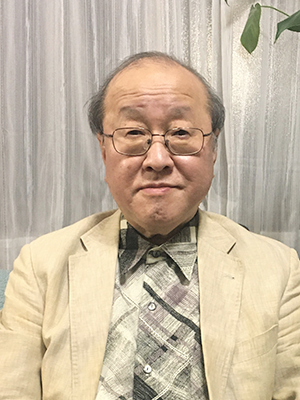 Numano Mitsuyoshi, born in Tokyo in 1954, is now Emeritus Professor of the University of Tokyo and Vice President of the Nagoya University of Foreign Studies. He is a scholar of Russian literature and a literary critic. After graduating from the University of Tokyo, he joined a doctoral degree program at Harvard University. Adopting a broad perspective ranging from Russian and East European literature to Japanese literature, he became involved in literary studies and critique, and began to take an active part in literary exchanges between Japan and other countries. Major publications include Bomei Bungakuron [Criticism of Exile Literature] (Sakuhinsha, 2002), Yutopia Bungakuron [Criticism of Utopian Literature] (Sakuhinsha, 2003), and Sekai Bungakuron [Criticism of World Literature] (Sakuhinsha, 2020).
[Contact Us]
The Japan Foundation
Arts and Culture Dept., Planning and Coordination Section
Tel: +81-(0)3-5369-6060
Email: arts@jpf.go.jp
(When sending an e-mail, please replace the full-width "@" character with a half-width character.)