Yongzhi Liu, a Librarian of the Beijing Center for Japanese Studies, Obtains a Librarian Certification of Japan
The Japan Foundation engages in facilitating research and educational environment of the Beijing Center for Japanese Studies, a core research institution of Japanese studies in China, aiming for its user service improvement including expansion of public access within China.
Being a part of the supporting activities to foster human resources, the Foundation invited the Center's librarian Yongzhi Liu to Japan (July - September 2012 and July 2013) and offered her the opportunities to take a training program for librarians (acknowledged by the Ministry of Education, Culture, Sports, Science and Technology of Japan) and to visit various libraries at universities and research institutions in Japan.
With her tireless efforts, Liu successfully earned a librarian certification of Japan in October 2013. She currently works hard at her daily task for further development of the Center's library.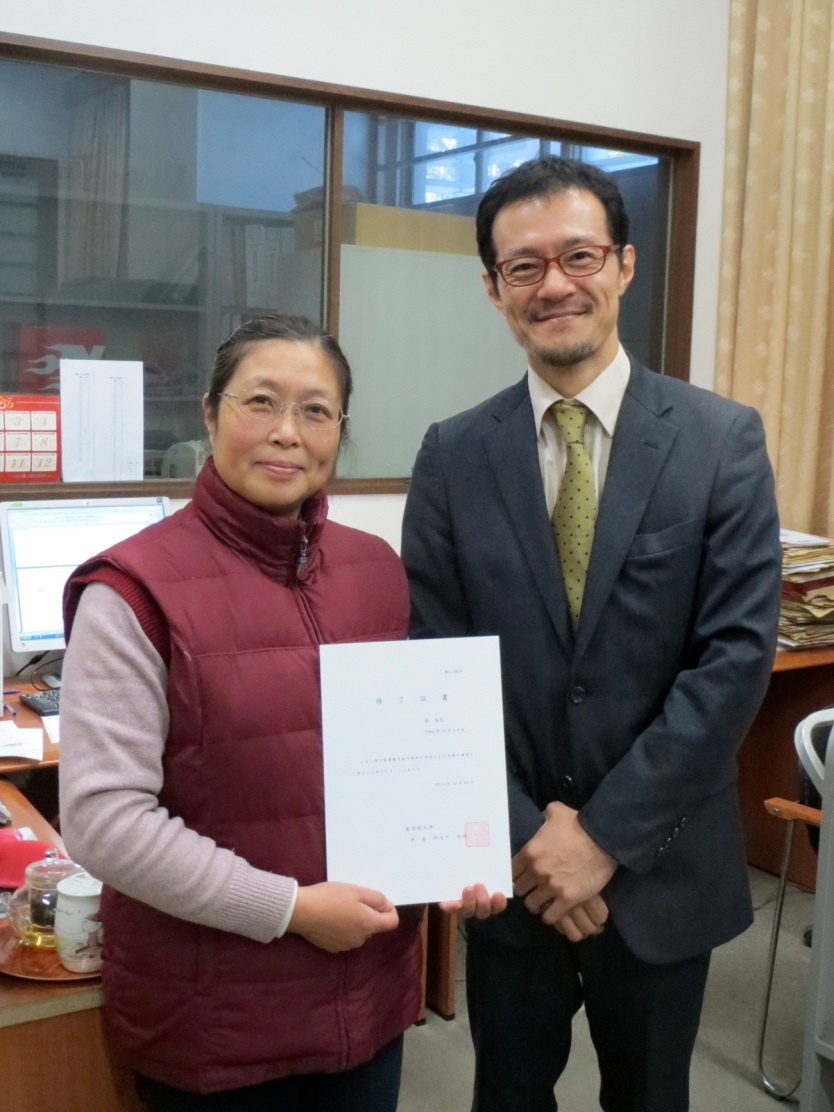 The Japan Foundation staff member brought Liu (left) a diploma of the training program for librarians.