International Symposium "after murakami: Japanese Literature in the World Today"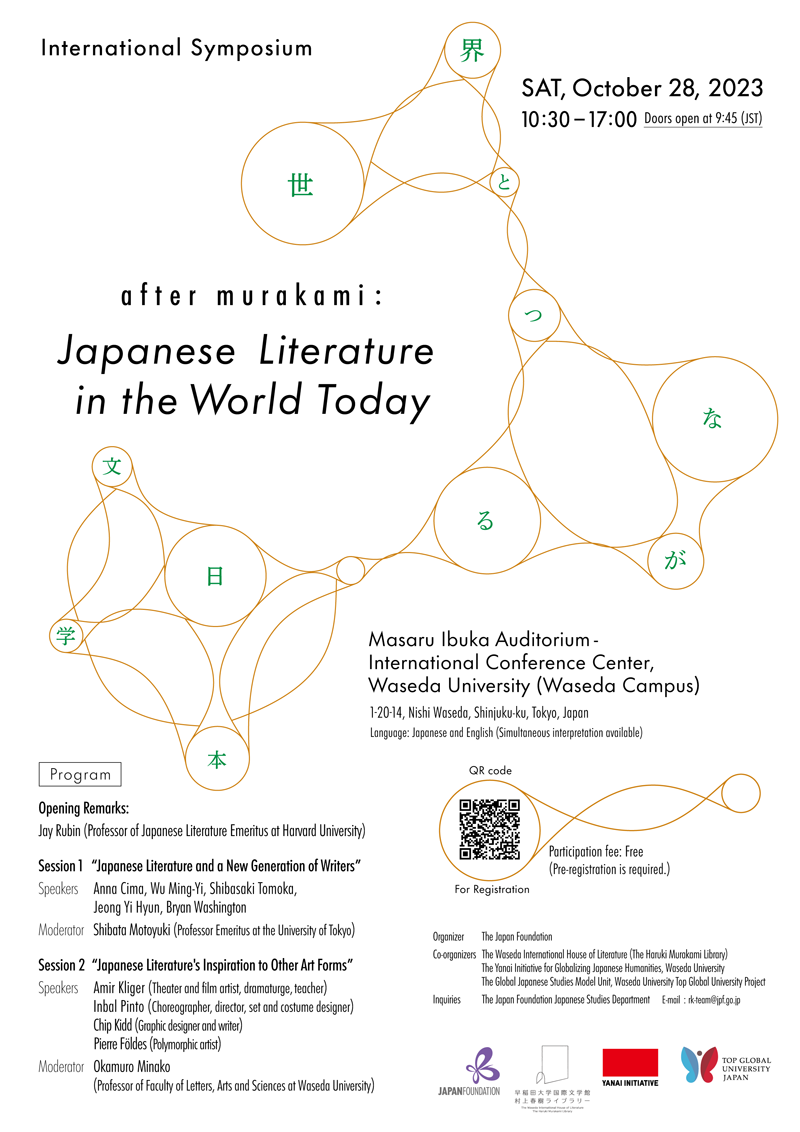 The Japan Foundation (JF) will hold an international symposium, " after murakami: Japanese Literature in the World Today", on Saturday, October 28, 2023, at the International Conference Center of Waseda University.
Back in 2006, JF held an event titled "International Symposium & Workshop: 'A Wild Haruki Chase'—How the World Is Reading and Translating Murakami" with several translators from around the world who had been introducing Haruki Murakami's works to non-Japanese readers. At that event, the translators discussed the social backgrounds that had led to the increased popularity of Murakami's works in each country and region through comparing their translations, while discussing their attitudes and approaches when actually translating. Through the event, we came to know the universality and diversity of Murakami's works.
More than 15 years have passed since the 2006 event, many contemporary Japanese literary works are now familiar to the world. At this coming symposium in 2023, we will discuss how contemporary Japanese literature in general has become internationalized or universalized over the past 15 years or so, starting with Haruki Murakami's works, but more broadly from the various viewpoints of writers and artists around the world.
Outline
Project title
"after murakami: Japanese Literature in the World Today"
Organizer
The Japan Foundation
Co-organizers
The Waseda International House of Literature (The Haruki Murakami Library), The Yanai Initiative for Globalizing Japanese Humanities, Waseda University, The Global Japanese Studies Model Unit, Waseda University Top Global University Project
Date
Saturday, October 28, 2023; 10:30-17:00 [Doors open at 9:45] (JST)
Venue
Masaru Ibuka Auditorium - International Conference Center, Waseda University (Waseda Campus)
Format
In-person attendance
Language
Japanese and English (Simultaneous interpretation available)
Participation fee
Free (Pre-registration is required. In case of too many applicants, participants will be decided by a draw.)
For General Registration
MyWaseda, Project title: "after murakami: Japanese Literature in the World Today",Application page
*(2023/10/16 12:00) Due to the large number of registrations, pre-registration is closed. Detailed information for those who have registered for this symposium will be announced shortly.
Program
10:30 Opening General Session

Speaker

Jay Rubin (Professor of Japanese Literature Emeritus at Harvard University)

11:00 Session 1: "Japanese Literature and a New Generation of Writers"

Guest Writers (Speakers)


Anna Cima, Wu Ming-Yi, Shibasaki Tomoka, Jeong Yi Hyun, Bryan Washington

Moderator


Shibata Motoyuki (Professor Emeritus at the University of Tokyo)
13:00 Intermission
14:30 Session 2: "Japanese Literature's Inspiration to Other Art Forms"

Speakers


Amir Kliger (Theater and film artist, dramaturge, teacher)
Inbal Pinto (Choreographer, director, set and costume designer)
Chip Kidd (Graphic designer and writer)
Pierre Földes (Polymorphic artist)

Moderator


Okamuro Minako (Professor of Faculty of Letters, Arts and Sciences at Waseda University)
17:00 Closing
Speakers
Opening General Session: The opening talk by Prof. Rubin will build a bridge from the previous symposium in 2006 with reflections on the previous symposium that focused on Murakami's works from the translators' viewpoints to this year's symposium in 2023, along with observations on how Japanese contemporary literature has inspired writers around the world.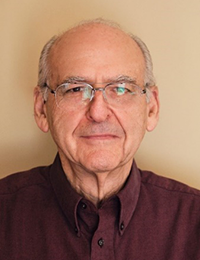 Jay Rubin
Prof. Rubin taught for many years at Harvard University and the University of Washington and since 2006 has been Professor of Japanese Literature Emeritus at Harvard University. He is the translator of several of Haruki Murakami's major works, including Norwegian Wood, The Wind-Up Bird Chronicle, and (forthcoming) End of the World and Hard-Boiled Wonderland, Natsume Sōseki's The Miner and Sanshirō, and Ryūnosuke Akutagawa's Rashōmon and Seventeen Other Stories. He is the author of Making Sense of Japanese, Haruki Murakami and the Music of Words, and a novel, The Sun Gods.
Session 1: "Japanese Literature and a New Generation of Writers"
JF will bring together several authors to share their thoughts on works of contemporary Japanese writers that have been personally important to their experience and their insights on how Japanese literature has been received around them.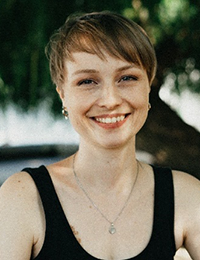 (C) Barbora Votavová
Anna Cima
Ms. Cima is a novelist and translator. Born in Prague, capital of the Czech Republic, in 1991, she graduated at Charles University, Department of Japanese Studies. Her debut novel, I Wake Up in Shibuya won the Magnesia Litera Prize for Debut in 2018. The Japanese translation of her book was published in 2021 by Kawade Shobo Shinsha (co-translated by Abe Kenichi and Sudo Teruhiko). Her second novel, Memories of Eel, was published in the Czech Republic in 2022. Co-translations with Igor Cima include Takahashi Genichiro's Sayonara, Gangsters, and Shimada Soji's The Tokyo Zodiac Murders. Her translation of Silent Cry by Oe Kenzaburo is to be published in 2024. She has resided in Japan since 2017.
Wu Ming-Yi
Mr. Mu is a writer, artist, professor, and environmental activist. Widely considered the leading writer of his generation, he is also an artist, designer, photographer, literary professor, environmental activist, and his works have been translated into over twenty languages. His novel, The Man with the Compound Eyes, won the Prix du livre insulaire for best work of fiction in French, and was named at the Berlin International Film Festival's "Books at Berlinale". The Magician on the Skywalk was short-listed for the Prix Emile Guimet de Litterature Asiattique, and The Stolen Bicycle was long-listed for The Man Booker International Prize 2018.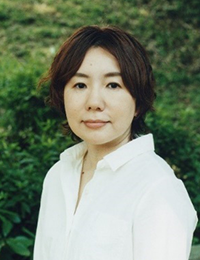 Shibasaki Tomoka
Ms. Shibasaki's debut work, A Day on the Planet, was later made into a 2004 film by IsaoYukisada. Her 2007 novel Sono machi no ima wa (That Town Today) was awarded the Geijutsu Sensho Newcomers Prize, the Sakunosuke Oda Award and the Sakuya Konohana Award. In 2010, her novel Netemo Sametemo (Waking or Sleeping), received the Noma Newcomer's Award; the book was subsequently adapted for screen by Ryusuke Hamaguchi (Asako I & II) and screened at Cannes. In 2014, she won the Akutagawa Award for her book Spring Garden, now translated into many languages including English (published by Pushkin Press). Her latest work is A Hundred Years and a Day, an experimental collection of thirty-three stories.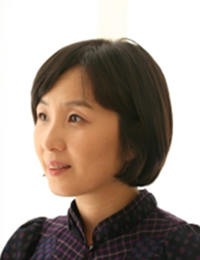 Jeong Yi Hyun
Ms. Jeong is a novelist. She studied political science and gender studies at Sungshin Women's University and creative writing at the Seoul Institute of the Arts. She began her literary career in 2002, winning the new writer's Award from Literature and Society. Her first short story, "Romantic Love and Society," was evaluated as a good representation of the lives of women who were forced to show a certain femininity by a male-dominated society. Her first novel written about young people in Seoul, My Sweet City (Seoul), was serialized as a daily series novel by the Chosun Ilbo, a famous newspaper in Korea, and it was made into a TV drama series. More than 500,000 copies have been sold in Korea. She continues to write about the anxiety of individuals living in large cities and the relationship between individuals and society. She won several literary awards in Korea, including the 'Lee Hyo-seok Literature Prize' and the 'Hyundae-munhak Literature Award'.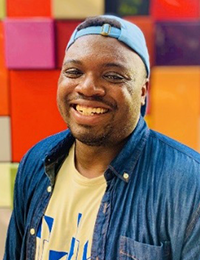 Bryan Washington
Mr.Washington is the author of Family Meal, Memorial, and Lot. He is also the winner of a National Book Foundation 5 Under 35 Award, a New York Public Library Young Lions Award, an Ernest J. Gaines Award, an International Dylan Thomas Prize, a Lambda Literary Award, and was a finalist for the James Tait Black Prize, the Joyce Carol Oates Prize, a PEN/Robert W. Bingham prize finalist, and a National Book Critics Circle Fiction Prize. His fiction has appeared in The New Yorker, Granta, and The Best American Short Stories. He divides his time between Houston and Osaka.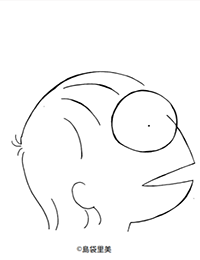 Shibata Motoyuki <Moderator>
Prof.Shibata is Professor Emeritus at the University of Tokyo and University Professor at Waseda University. He has been awarded the Kodansha Essay Prize, Japan Translation Culture Award, Suntory Prize for Social Sciences and Humanities, and Waseda University Tsubouchi Shoyo Award. He has translated works by many contemporary American authors, including Paul Auster, Rebecca Brown, Stuart Dybek, and Steven Millhauser. He edits two literary journals, one in Japanese and the other in English, both named MONKEY.
Session 2: "Japanese Literature's Inspiration to Other Art Forms"
In this session, a group of artists from a variety of fields will share their insights on how Japanese literature, including Murakami's novels, have inspired their creative process.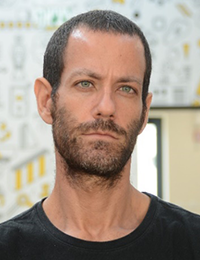 Amir Kliger
Mr. Kliger is a theater and film artist, dramaturge, and teacher. The Vanishing Soldier, a film he wrote (with director Dani Rosenberg), was invited to the official selection of the Locarno film festival 2023 and the Busan film festival among many other international festivals. The film is nominated for 11 Israeli film academy awards, including best original screenplay. Between 1997 and 2023, he wrote, directed and designed various theater productions, that gained much acclaim and prizes--among them a theatrical adaptation of Haruki Murakami's "The Wind Up Bird Chronicle" at the Metropolitan Theater in Tokyo, a collaboration with artist Inbal Pinto, the Israeli premier of the play "4.48 Psychosis" by Sarah Kane, as well as works by Samuel Beckett, Franz Kafka, Woody Allen, Dennis Potter, Georg Büchner, Hanoch Levin, in addition to his own original plays. As dramaturge, he collaborated with leading dance artists in Israel, published many articles on art and dance in professional magazines, and taught at the central art academies in Israel. He was born in Israel in 1979.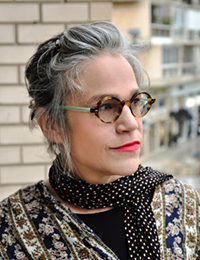 Inbal Pinto
Ms. Pinto is an Israeli choreographer, director, set and costume designer. In 1992 she established the Inbal Pinto Dance Company and was the artistic director until 2018. During these years she created unique and award-winning dance performances. Her creations have expanded the boundaries of the field and evolved into the world of dance-theater which has become her signature. Several works by her, such as Dio-Can, Wrapped, Oyster, Fugue and many more, have become a milestone in the history of Israeli dance and have been highly acclaimed worldwide. In 2002 she began collaborating with Avshalom Pollak, and aside from creating together many dance works, they have choreographed, directed and designed operas and musicals around the world. Since 2018 Pinto has worked as an independent artist. In 2019, together with Amir Kliger, she directed and designed the musical play based on Haruki Murakami's "The Wind-Up Bird Chronicle" in Tokyo. Recently she choreographed a full evening duet "Living Room" and directed and designed "Pagliacci" by Ruggero Leoncavallo at the Israeli Opera.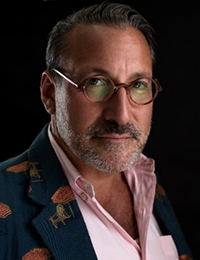 Chip Kidd
Mr. Kidd is an award-winning graphic designer and writer in New York City. He has designed over 1,600 book jackets over a period of 37 years. Authors he has worked with include Cormac McCarthy, Michael Crichton, Kazuo Ishiguro, Osamu Tezuka, Gengoroh Tagame, Koji Suzuki, and of course Haruki Murakami, for whom he has designed covers for over 30 years.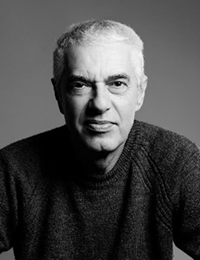 Pierre Földes
Polymorphic artist, Pierre Földes is at the same time director, composer and painter. He grew up in Paris, where he studied piano, composition and orchestration. He made his debut as a composer in New York for cinema and advertising before returning to Europe. Passionate about drawing, painting and animation, he then joined the Academy of Fine Arts in Budapest. Blind Willows, Sleeping Woman is his first feature film as a director and won the Award for Best Animated Feature in Anima, the Brussels International Animation Film Festival in 2023 and Grand Prix of Feature Film Competition in the 1st Niigata International Animation Film Festival. He invented a special animation technique for this film,which he calls "Live Animation". He is currently developing two new film projects, Chimères, an adaptation from the 1988 Nobel prize winner Naguib Mahfouz, and Bibi and the Magic Mountain, an original family-oriented animation feature about cats, witches and a reversed world.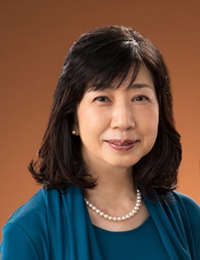 Okamuro Minako <Moderator>
Prof. Okamuro holds a doctorate in the Arts and is Professor of the Faculty of Letters, Arts and Sciences, and Advisor to the Cultural Affairs Division of Waseda University. She specializes in television studies, contemporary theater studies, and Samuel Beckett studies. She served as Director of the Tsubouchi Memorial Theater Museum at Waseda University for 10 years until March 2023. During her tenure, she organized the highly publicized exhibition "Murakami Haruki Journey into Movies". She has published numerous articles and reviews on TV dramas, films, and stage plays. She is a member of the Cultural Affairs Council, a board member of the Broadcasting Program Center, a trustee of the Hashida Cultural Foundation, and a member of the Fuji Television Program Council.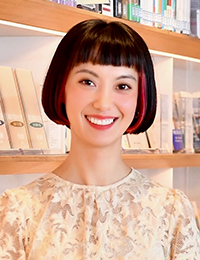 Quan Hui <MC>
Dr. Quan is Assistant Professor of Waseda International House of Literature and Director of East Asian Society for Murakami Haruki. She holds a doctorate in Literature (the University of Tokyo) with a focus on the translation and reception of Haruki Murakami's literature in East Asia. She was co-author of a book titled Transcending Chinese Literature: Seeking New Adventures (Toho Shoten) and have published several papers on the literature of Haruki Murakami.
[Contact Us]
The Japan Foundation
Planning and Coordination Section, Japanese Studies Department
E-mail: rk-team@jpf.go.jp
(When sending an e-mail, please enter a half-width character "@" instead of a full-width character "@".)