The Japan Foundation Prizes for Community-Based Cultural Exchange (2004)
The Japan Foundation Prizes for Community-Based Cultural Exchange has been presented since 1985 to commend those who have made significant contributions to the local community through international cultural exchange.
This year's recipients were selected from among 125 candidates, nominated by professionals of related fields, including international cultural exchange, public administration, and journalism.
The selection committee consisted of the following members: Mr.Yoshitaka Ishii, Mr.Yuji Genda, Ms.Kyoko Shimada, Mr.Yoshio Matsumoto, Mr.Toshihiro Menju, and Mr.Yoshihiko Wakumoto.
Awardees (in geographical order)
Tozawa Village International Exchange Association
(270 Furukuchi, Tozawa Village, Mogami Gun, Yamagata Prefecture 999-6401)
Representative

Mr. Kinichi Haga

Year of Establishment

1990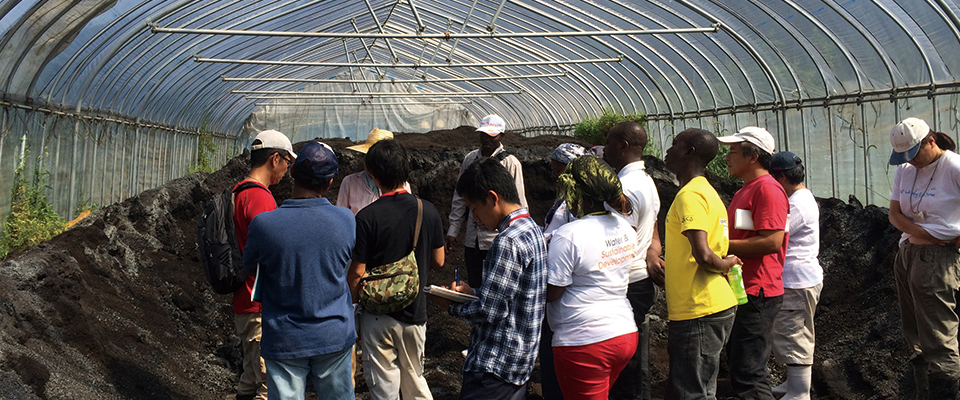 Tozawa is an agricultural village located in the northern part of Yamagata prefecture. Known for its beautiful nature, the local "Mogami River boat ride" attracts tourists from all over Japan, while farming is the main source of income for the majority of its 6300 residents.
The Tozawa Village International Exchange Association was formally established in 1990, after young local farmers began to play active roles in grassroots exchange with South Korean villages, through projects initiated by the Asian Rural Institute (1989 award recipient). Meanwhile, the region saw a rapid increase in international marriages in the late 1980's and the 90's, owing to municipal government policies to counter depopulation. In Tozawa, thirty-seven spouses arrived from Korea, China and the Philippines. The Tozawa Village International Exchange Association has since provided support to non-Japanese residents by offering Japanese-language classes, and gradually, it has become a common ground for residents to discuss and overcome cultural differences.
Today, the Association continues to play a unique role in promoting cultural diversity through development of local industry. Its members have worked closely with their South Korean counterparts to solve problems of mutual concern, through introduction of culinary culture and agricultural technologies, as well as home-stay programs for children of both countries. The long-time exchange has lead to the development of new local-brand specialties such as "Tozawa-style kimchi" and "Tozawa-style Korean noodles." These specialties are sold to tourists at "Koraikan," a colorful landmark building located in the heart of the village, dedicated to introduction of Korean culture.
The Tozawa Village International Exchange Association continues to pursue its goal to create a dynamic local community.
NPO Second Hand
(1-1-18, Kanko Dori, Takamatsu City, Kagawa Prefecture 760-0055)
Representative

Yasuko Nitta

Year of Establishment

1994

Website

http://2nd-hand.main.jp/sh/

Social Media Accounts

https://www.facebook.com/pages/Second-Hand-sekandohando/173969959305166
https://koekihojinsecondhand.wordpress.com/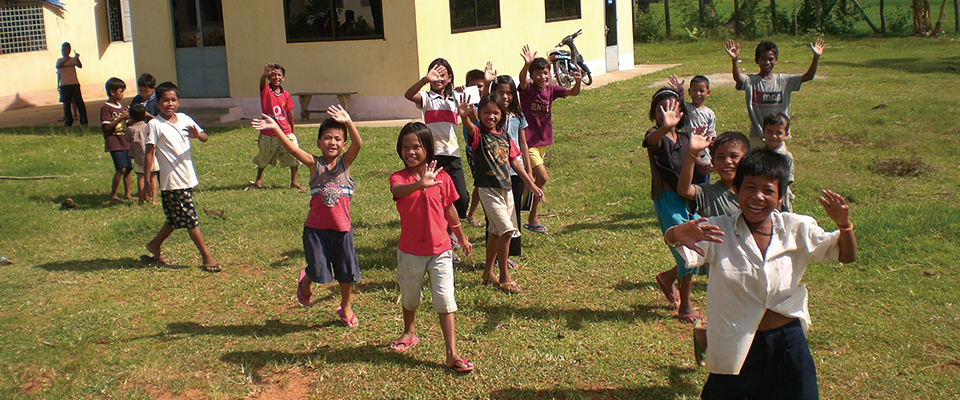 Second Hand is a non-profit organization based in Takamatsu, Kagawa prefecture, which promotes international cooperation through the everyday act of shopping. Its volunteer members collect used clothing and household items from all over Japan, sort and price the items, and sell them in venues provided by cooperating storeowners at minimum rent. All proceeds are donated to international assistance projects, mainly those aimed at constructing educational and medical facilities in Cambodia.
Second Hand, which started out as a small charity store in Takamatsu City, has gradually attracted supporters and customers. Today, the organization runs three stores in Kagawa and a store in Fukuoka. To date, Second Hand has funded the construction of eleven elementary schools, two medical facilities, a vocational training center, and an orphanage in Cambodia.
After ten years of growth, the organization stresses the importance of training young members as future leaders of international cooperation. In 2003, the junior members of Second Hand established the "Koyubi Association," a student–run branch of the organization. Through charity projects carried out at schools and on the streets, the group successfully raised 1.2 million yen in a single year, meeting their goal to establish a new junior high school in Cambodia.
Second Hand has served as the gateway for students and other local residents to take part in international assistance. Its activities continue to inspire onlookers in and outside of the region, by indicating that small individual efforts, when made collectively, can bring about significant changes in the world.
Nagasaki Kokusai Koryu Juku (KKJ)
(Higashiyamate Chikyukan, 6-25 Higashiyamte-machi, Nagasaki City, Nagasaki Prefecture 850-0911)
Representative

Yoichiro Ushijima

Year of Establishment

1992

Website

http://www.h3.dion.ne.jp/~chikyu/kkj/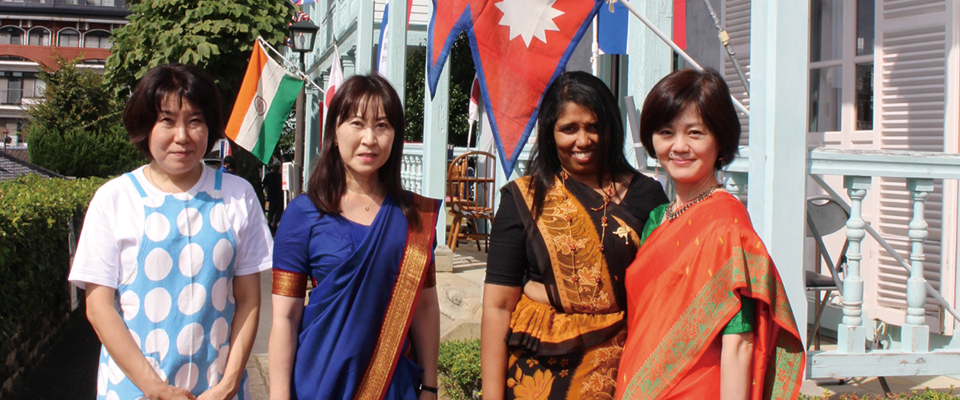 The Nagasaki Kokusai Koryu Juku (KKJ) is based in Nagasaki, a city where foreign influence has played an essential part in regional history. The organization's projects are characteristically at ease with the local tradition of cultural diversity.
KKJ was started in 1992 as a section of Nagasaki Denshusho, an educational institute established by the municipal government of Nagasaki City. Renamed "Nagasaki Kokusai Koryu Juku" in 1995, the organization began to carry out independent projects involving foreign students at Nagasaki University and local Japanese residents. In 1997, the municipal government requested KKJ to utilize a western-style wood-frame house built in the Meiji era, designated as cultural heritage site of the Nagasaki City. KKJ named the house "Chikyukan, " or "earth-villa," and turned it into a new venue for international exchange.
Chikyukan has since become home to "World Foods Restaurant," where non-Japanese members and their families take turns serving dishes from their home countries. It also serves as a multipurpose space to host cultural workshops, language lessons, chess matches, and weekly board meetings, in which new projects are proposed and authorized. Along with charity food fairs and seasonal hiking trips, KKJ members have organized a variety of innovative educational projects. One such example is the "reverse home-stay" program, in which non-Japanese members of the KKJ guide Japanese high school students around Nagasaki and invite them to their homes for dinner.
The objective of the KKJ is to promote of intercultural dialogue on a day-to-day basis. The ceaseless enthusiasms of its members continue to bring together visitors and the locals, Japanese and non-Japanese alike.