The Japan Foundation Prizes for Global Citizenship (2005)
Awardees (in geographical order)
Kakehashi to Chernobyl
(Hokkaido)
Representative

Ms. Mika Noro

Year of Establishment

1992

Website

http://www.kakehashi.or.jp/

Social Media Accounts

https://www.facebook.com/npokakehashi/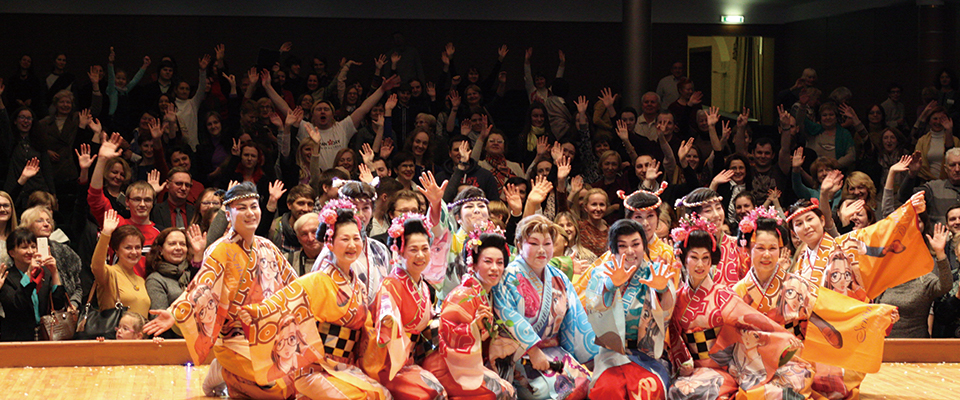 For 14 years a home-stay program has invited to Japan children from the Republic of Belarus who have suffered from the effects of the Chernobyl nuclear power plant accident in the former Soviet Union. Volunteers from Hokkaido cities such as Sapporo, Otaru and Ishikari, as well as from Ibaraki and Fukushima prefectures, have welcomed the children into their family.
The project goes beyond just recuperation for the children; through everyday interactions, both the children and their hosts experience meaningful exchanges that transcend differences in language and culture.
Kakehashi to Chernobyl aims not only to support those affected by the accident but also to nurture deep understanding between the people of Belarus and Japan. Among the 552 children who have participated in their home-stay program, those with a particular interest in Japan have been invited back to study the Japanese language and culture.
In addition, the organization offers Russian language lessons for the Japanese volunteers, carries out study tours to Belarus, and coordinates performances by Japanese theater groups in Belarus.
Mr. Masaji Asaga
(Ibaragi Prefecture)
Representative

Masaji Asaga

Year of Establishment

1994

Website

http://son4771s.tsukuba.ch/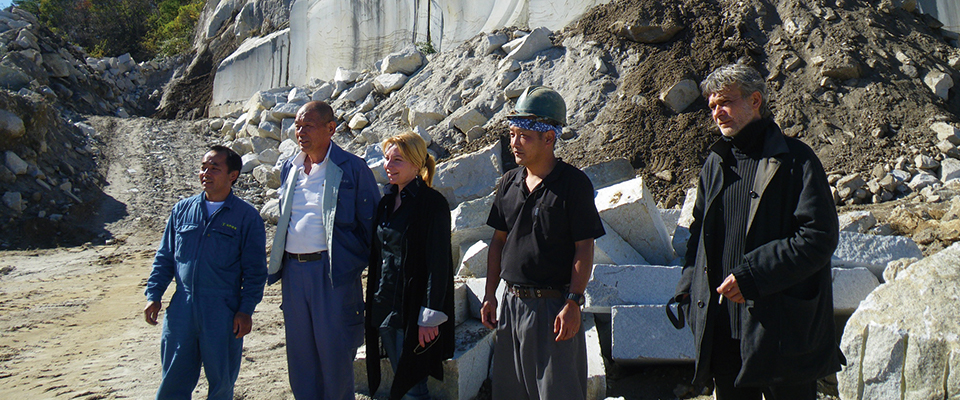 Mr. Masaji Asaga, a stone sculptor and director of the unique School of Stone located in an old quarry town in western Ibaraki, sees it as his mission to promote international cultural exchange among stone sculptors and to spread the culture of stone in today's world.
Since 1994, he has been independently carrying out artist-in-residence projects, every other year inviting a sculptor from countries such as Bulgaria and Zimbabwe to his own home in Iwase.
The town of Iwase (merged with neighboring towns in October 2005 to form the new Sakuragawa City) and its surrounding district are widely known for the production of fine quality granite. In the recent years, however, increase in imported stones from overseas has severely affected the local industry.
Mr. Asaga's initiatives, ranging from exhibitions of works by the resident artists to sculpture classes for local students and adults, have contributed to culturally revitalizing the local community. His activities are gaining wider support from local stone dealers, local government officials and other individuals, who are inspired by his passion, work and philosophy.
Genki Seinen Kai
Representative

Year of Establishment

1996

Website

http://tosabenmusical.blogspot.jp/p/genki.html

Social Media Accounts

https://www.facebook.com/genki.tosaben/?fref=ts
The Japan Exchange and Teaching (JET) Program participants based in Kochi Prefecture–comprising Assistant Language Teachers (ALTs) and Coordinators for International Relations (CIRs)–wrote a musical incorporating the local Tosa dialect and have been performing it for local residents.
A JET participant came up with the idea for the musical in 1996 as a way of meeting the senior residents of rural districts, with whom foreigners rarely get the chance to interact.
Ever since, JET participants, old and new, have taken on the process of writing, directing, and performing the musical on an entirely voluntary basis. Finding time in-between their work in schools and government offices, the members come together to make costumes and props and to learn the Tosa dialect.
The plot of the musical is infused with the history and culture of the region, while its storyline is peppered with local headlines, making the performances a uniquely entertaining experience for the audiences.
The musical of the Genki Seinen Kai are eagerly awaited in welfare facilities, small villages in the mountainous districts, and other towns across the prefecture. Donations are collected at each performance, and the money is set aside for subsidizing Japanese residents of Kochi who want to study foreign languages abroad.