Asia Students Package Design Competition (ASPaC) 2017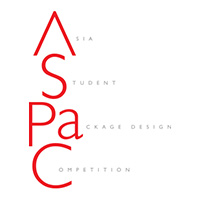 The Japan Foundation has implemented the Asia Students Package Design Competition (ASPaC) project since 2010, co-organized by ASPaC Association, to cultivate talented young designers in Asian countries and regions, including Japan, and enhance international cultural exchange among them so that they will be active worldwide in the future.
In this project, we hold an international packaging design competition intended for students living in Asian countries and regions, and the students compete by country or region creating packaging on the same theme. Finalists of each division will have a chance to come to Japan, and their works are juried by professional designers and experts who represent Asian countries to select "Best design in Asia."
This project strengthens global interactions among talented students and helps build robust relationships with governmental agencies, educational institutions, companies, and professional designers in Asia for a greater future. Many of the Award winning students become professional packaging designer after this competition and international exchange experience.
Outline
Outline
How to apply

<Competition period(ASPaC Awards)>

Application period
Friday, June 9 - Friday, October 6, 2017
※Detailed schedule for the rounds depends on the countries and regions and is also different from Japan.
※Please apply to ASPaC Awards 2017 Online Entry Site.
※Application Guidelines are available on the ASPaC's site.
※Finalists are selected around Tuesday, October 30, 2017

Dates

<Invitation and exchange program (ASPaC Week)>

Friday, December 1 - Thursday, December 7, 2017
The final decision for "Best design in Asia" will be made in Japan. The awards ceremony will take place on Sunday, December 3, 2017. Award winners will take part in a packaging design workshop and visit companies where in-house designers work. At the same time, works by the Award winners will be exhibited.

Theme
The theme for ASPaC 2017 is "Challenge."
Please refer to the ASPaC's site for more information.
Co-organized by
The Japan Foundation
ASPaC Association
Administration and planning
Japan Package Design Association(JPDA)
Reference
Award winners works of 2016

Award ceremony
[Contact Us]
The Japan Foundation
International Operations Section 1, Arts and Culture Dept.
Persons in Charge: Saito(Mr.), Izumi (Ms.)
Tel: +81-(0)3-5369-6061 Fax: +81-(0)3-5369-6038
E-mail: arts1@jpf.go.jp
(When sending an e-mail, please replace the full-width "@" character with a half-width "@" character.)