Rimpa feat. Manga exhibition marks 160 years of Japan-Germany Friendship

Exhibition held at Museum Fünf Kontinente, Munich, Germany
The Japan Foundation is pleased to present Rimpa feat. Manga, an exhibition at Museum Fünf Kontinente, Munich that commemorates 160 years of Japan-Germany Friendship.
Both the Rimpa School of painting, which exemplifies the decorative qualities of Japanese art, and the brilliant middle period of Edo era (1603-1868) painter Ito Jakuchu are highly popular both in Japan and abroad, and continue to be sources of inspiration for contemporary creators. Curated by Hosomi Yoshiyuki, this exhibition features unique contemporary Nihonga (Japanese-style paintings) in which popular characters such as Astro Boy, Rilakkuma, and Hatsune Miku appear in scenes and take the place of some subjects in masterpieces by the Rimpa School and Jakuchu. These present-day Nihonga were created at the Kyoto kimono workshop and painting studio Toyowado, and the artists' deft brushwork has stunningly replicated both the paintings' main subjects and their backgrounds.
Thanks to the great generosity of the Hosomi Museum and others, the original masterworks of Rimpa and Jakuchu, which are referenced in the Toyowado works, will also be specially exhibited. This exhibition showcases a fascinating mode of fusing tradition and creativity in contemporary Japan through an artistic dialogue between two sets of works that transcends time and space.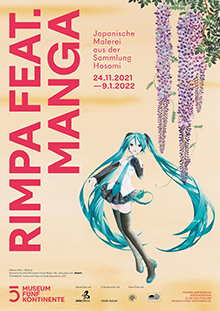 Poster of Rimpa feat. Manga
Outline
| | |
| --- | --- |
| Exhibition | Rimpa feat. Manga |
| Dates | November 24, 2021 - January 9, 2022 |
| Venue | Museum Fünf Kontinente, Munich, Germany |
| Organizers | The Japan Foundation, Museum Fünf Kontinente |
| Curation | Hosomi Yoshiyuki |
| Cooperation | Hosomi Museum |
About Museum Fünf Kontinente
This museum houses precious ethnological materials collected by Philipp Franz von Siebold, who traveled to Japan during the Edo Period and is known as the author of books including Nippon and Flora Japonica.
It is our hope that this exhibition at a museum with close ties to Japan will help mark the turning of a new page in the history of cultural exchange between Japan and Germany.
Installation View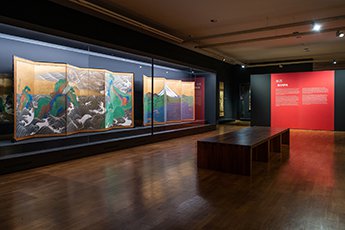 MFK, Photo: Nicolai Kästner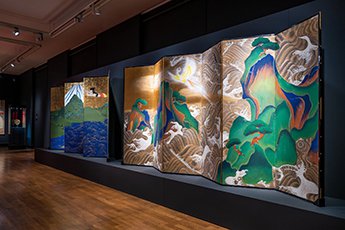 MFK, Photo: Nicolai Kästner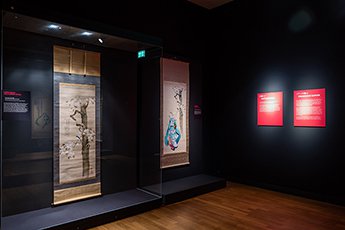 MFK, Photo: Nicolai Kästner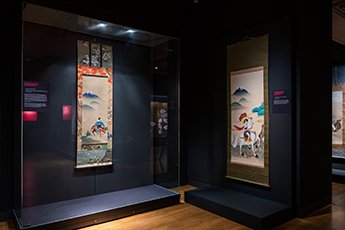 MFK, Photo: Nicolai Kästner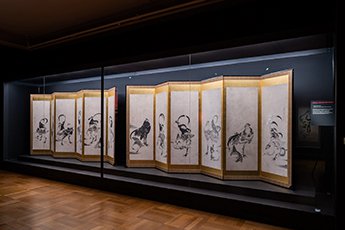 MFK, Photo: Nicolai Kästner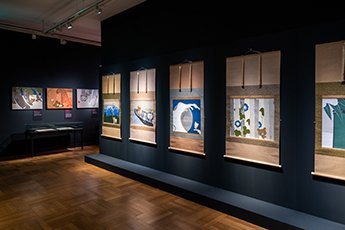 MFK, Photo: Nicolai Kästner
[Contact Us]
Visual Arts Section, Arts and Culture Department, The Japan Foundation
Tel: +81-(0)3-5369-6061
E-mail: va@jpf.go.jp
(When sending an e-mail, please replace the full-width "@" character with a half-width character.)