The Spirit of Budô: The History of Japan's Martial Arts
In this exhibition, we seek the understanding of viewers about the brief history of Japanese martial arts – from battlefield combat techniques (Bujutsu) to popular sports or physical exercise tempering body and spirit (Budo), through reproductions / originals of historical weapons such as arrows, suits of armor, etc. as well as through materials and photo panels of popular sports and physical exercise such as Kendô, Judô and Sumô, etc.
catalog (PDF:305KB)
October 20 – November 25, 2018
Kaohsiung Cultural Center (Kaohsiung, Taiwan)
August 10 – September 30, 2018
National Museum of the Philippines (Manila, Philippines)
November 7 – 26, 2017
La Sala Paracas del Ministerio de Cultura (Lima, Peru)
September 5 – October 7, 2017
Finis Terrae University (Santiago, Chile)
June 30 – August 15, 2017
ICESI University, Calvajar Library Exhibition Hall (Cali, Colombia)
April 26 – May 16, 2017
Auditorium at the Embassy of Japan in Canada (Ottawa, Canada)
January 10 – March 18, 2017
National Museum Jamaica (Kingston, Jamaica)
November 8 - 25, 2016
Paraguayan-Japanese Center for Human Resource Development (Asuncion, Paraguay)
October 13 - 26, 2016
Municipal Center of Art (Encarnacion, Paraguay)
August 10 - 31, 2016
Torre Malakoff (Recife, Brazil)
July 1 - 24, 2016
Parana Museum (Curitiba-PR, Brazil)
May 26 - June 21, 2016
CINEMATECA BRASILEIRA (Sao Paulo, Brazil)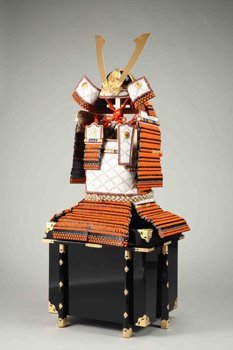 Amor of o-yoroi type with helmet of hoshi-kabuto type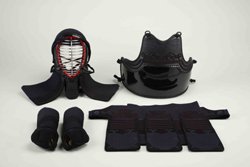 Kendo protective gear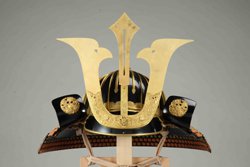 Helmet of suji-kabuto type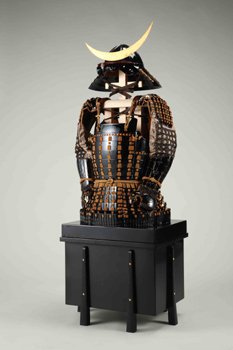 Amor of Mogamido haramaki type with helmet of suji-kabuto type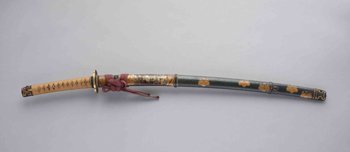 Han-dachi sword mounting with paulownia-leaf motif on ground of black lacquer containing ground mother-of-pearl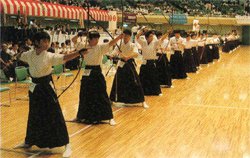 Kyudo
©ALL JAPAN KYUDO FEDERATION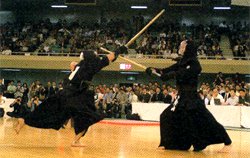 Kendo
©ALL JAPAN KENDO FEDERATION
Adobe Reader software is available for free download from the Adobe Systems web site. To download and install Adobe Reader,
click on this link

and follow the instructions given for your operating system.