Contemporary Japanese Crafts
In order to provide an understanding of a wide variety of crafts, this exhibition identifies several characteristics of contemporary Japanese crafts through 64 works including the work by Sayoko Eri (1945-2007), who used to be a living national treasure, classified by materials (for example, ceramics, dyed fabrics, and lacquer ware), by historical period, or by group of artists.

catalog (PDF:362KB)
This touring exhibition is completed.
Fiscal Year 2015 - 2016
February 16 - May 15, 2016
Museum of Japanese Art and Technology, Manggha (Cracow, Poland)
January 12 - February 7, 2016
Museum of Decorative arts and Design (Riga, Latvia)
July 31 - August 10, 2015
Iranian Artist's Forum (Tehran, Iran)
May 13 - June 12, 2015
Culture House Kappelborg (Skagen, Denmark)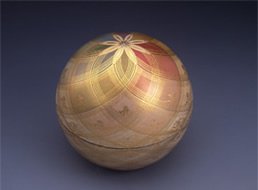 ERI Sayoko, Covered bowl with kirikane and decorated with colours, "Spring Wind", 1993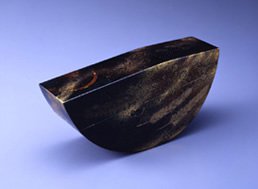 MITAMURA Arisumi, "Faraway Stars," 1990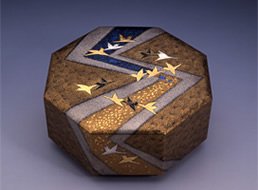 ICHISHIMA Ogyo, Octagonal box, "Flash," 1996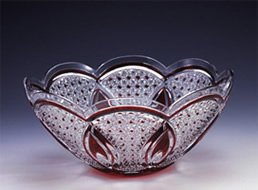 KOBAYASHI Hideo, "Bowl of layered glass with cut design of chrysanthemum, "1990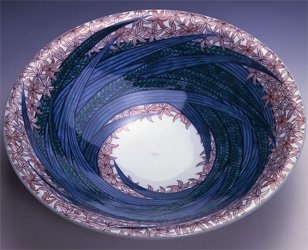 IMAIZUMI Yoshio, "Bowl with design of plant and flowers in overglaze enamels, "1993
Adobe Reader software is available for free download from the Adobe Systems web site. To download and install Adobe Reader,
click on this link

and follow the instructions given for your operating system.