The Japanese Spirit of Gifting: Giving Shape to One's Thoughts and Emotions
-The Beauty of Exchanging Gifts in Japan-
In Japan, the exchanging of gifts is not simply an act of bestowing or giving something to someone, but is a gesture which has been performed as an expression of gratitude or in wishing for the happiness of the persons who receive them. Things that are chosen as gifts must therefore be suited for conveying such expressions, as well as being beautiful. The act of exchanging gifts itself also necessitates the same requirements, and thus has come to possess a certain beauty of style.
This exhibition takes a broad approach on the formalities and rituals of gift giving in Japan, and introduces the characteristics, beauty, and variety of gifts that are exchanged and presented, along with the thoughts and philosophies of the Japanese people that exist behind them. We hope the exhibition will serve as an opportunity for viewers to engage with and understand the manner by which the "sense of harmony with nature" and "strong connections between people" that together form the foundation of Japanese culture are embodied in the rituals of gift giving in Japan.
Curator
Nagasaki Iwao (Director of Kyoritsu Women's University Museum/Professor of Department of Textiles and Clothing, Kyoritsu Women's University)
2024 first semester Latvia *TBC
October 13 - 23, 2022
Rong Museum of Art (Shenyang, China)
September 10 - 25, 2022
Shanghai Takashimaya (Shanghai, China)
July 9 - 28, 2022
Shan Shan Art Museum (Dalian, China)
June 1 - 21, 2022
Kowloon Yiku New Neighborhood Arts Centre (Chongqing, China)
February 4 - 13, 2022
Bangladesh National Museum (Dhaka, Bangladesh)
November 6 - December 19, 2021
Chiang Mai University Art and Culture Center (Chiang Mai, Thailand)
May 5 - June 30, 2021
Thailand Creative and Design Center Khon Kaen (Khon Kaen, Thailand)
March 18 - April 25, 2021
Thailand Creative and Design Center (Bangkok, Thailand)
Chapter 1: Various Gifts Related to Weddings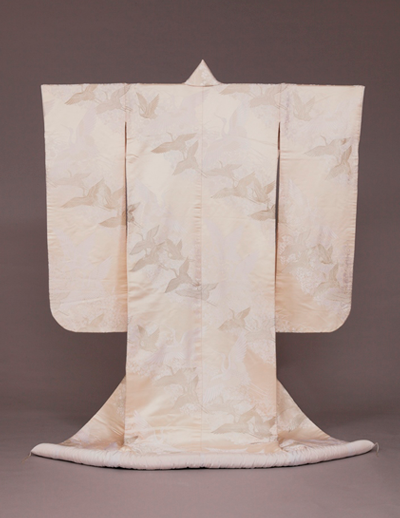 Uchikake dress, design of cranes and autumn
plants on white ground
Late 20th century, Showa Era

Uchikake dress, design of Penglai Island on red silk crepe ground
Early 20th century, Taisho Era to Showa Era
Chapter 2: The Heart and Art of Gift-wrapping Fukusa and Furoshiki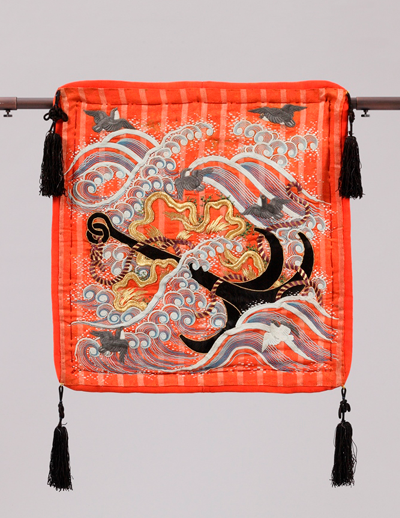 Fukusa (wrapping cloth for ceremony), design of wave,
anchor and plover on red silk crepe ground
Early 19th century, late Edo Period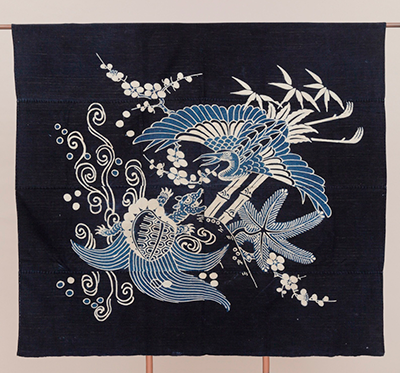 Furoshiki (wrapping cloth), design of pine, bamboo, plum,
cranes and turtles on dark blue plain-weave cotton ground
Late 19th century, early Meiji Era
Chapter 3: Gifts from Parents to Children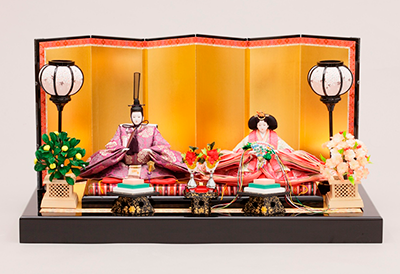 Hina-ningyo
21st Century, Reiwa Era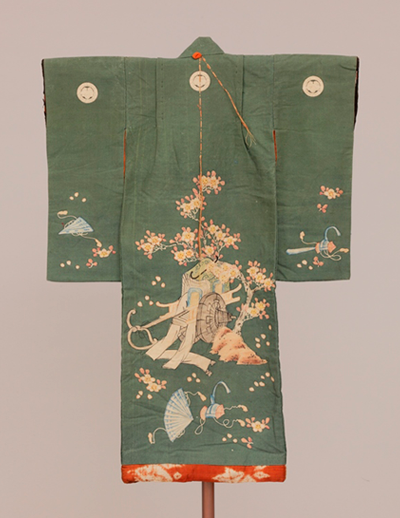 Hitotsumi (child's dress), design of plum tree, coutier's
ox cart, cypress fans and crown on gray plain-weave
cotton ground
Late 19th century, mid Meiji Era
Chapter 4: Exchanging Gifts to Strengthen Bonds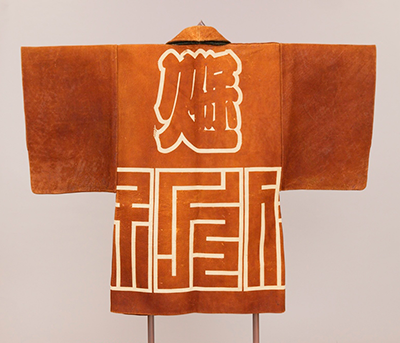 Leather Coat, design of letter "Kubo" on brown ground
Late 19th Century, early to mid Meiji Era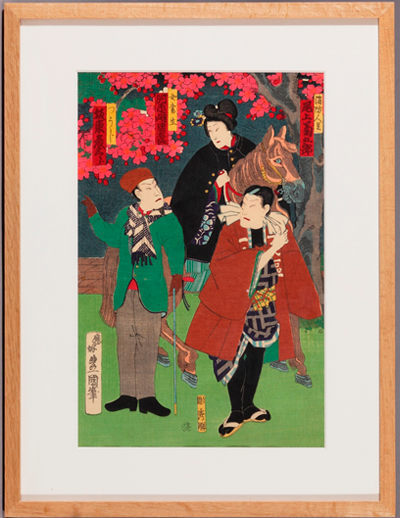 Manners and Customs of Edo by Utagawa Toyokuni Ⅳ
1874, Meiji 7