NINGYŌ: Art and Beauty of Japanese dolls
Under the title Ningyō, which means "doll" and "human shape" in Japanese, this exhibition explores the Japanese doll and its culture that have been nurtured in the history and folklore of Japan. The first section introduces the formation of the Japanese doll which originated in rituals and the form of prayers for the healthy growth of children. In the second and third sections, we will introduce "Ningyō as fine art" with artisans' gorgeous techniques and "Ningyō as folk art," which are made of simple materials and various charming shapes. Finally, in the fourth section, we focus on the diversity of the Japanese doll culture that leads to the present day. We hope you will enjoy the splendid designs of Ningyō as well as discover their historical depth and craftsmanship.
*There are two sets of almost identical contents traveling.
Supervisors
Hayashi Naoteru (Japanese doll culture research institute)
Mita Kakuyuki (Tokyo National Museum)
Promotional video (6 episodes)
Exhibition leaflet (EN) (PDF:6.84MB)
2024 first semester Albania *TBC
2024 first semester Bangladesh *TBC
2024 first semester North Macedonia *TBC
2023 second semester Indonesia *TBC
2023 second semester Armenia *TBC
2023 second semester Georgia *TBC
2023 second semester Nepal *TBC
2023 second semester Bosnia and Herzegovina *TBC
2023 first semester Mongolia *TBC
2023 first semester Italy *TBC
March 4 - March 25, 2023
The Japan Foundation, Yangon (Yangon, Myanmar)
March 1 - 29, 2023
Palace of Justice Cultural Center (Manaus, Brazil)
January 4 - February 12, 2023
Place of Liberty (Curitiba, Brazil)
November 24 - December 11, 2022
Hong Kong Visual Arts Centre (Hong Kong, China)
November 28 - December 16, 2022
Cultural and Information Center of the Consulate- General of Japan in Rio de Janeiro (Rio de Janeiro, Brazil)
October 7 - November 20, 2022
Cidade das Artes (Rio de Janeiro, Brazil)
September 13 - October 16, 2022
Pingtung Martial Arts Hall (Pingtung country, Taiwan)
July 29 - September 4, 2022
New Taipei City Yingge Ceramics Museum (New Taipei City, Taiwan)
July 27 - September 18, 2022
The Immigration Museum (Sao Paulo, Brazil)
June 10 - 26, 2022
Vietnam National Fine Arts Museum (Hanoi, Vietnam)
May 13 - 29, 2022
Ho Chi Minh City Fines Art Museum (Ho Chi Minh, Vietnam)
April 20 - May 4, 2022
Hue Fine Arts Museum (Hue, Vietnam)
April 19 - June 17, 2022
Cultural Center of Providencia Cultural Foundation (Santiago, Chile)
Section 1: Ningyō to pray for children's growth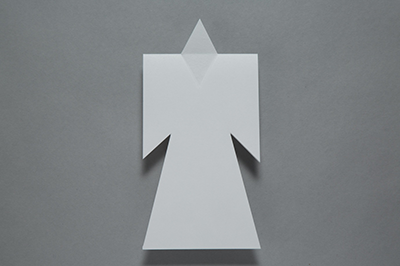 Katashiro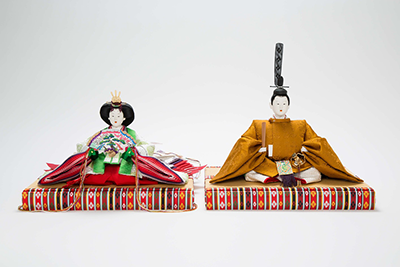 Dairi-bina
Section 2: Ningyō as fine art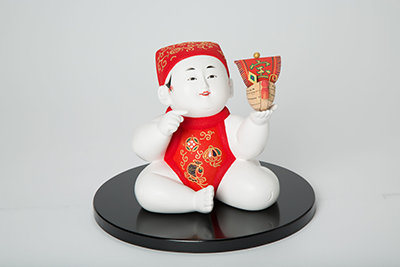 Gosho Ningyō: Treasure ship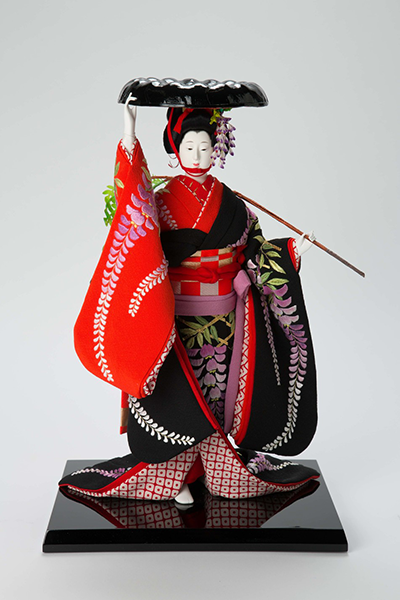 Ishō Ningyō: Fuji Musume (Wisteria maiden)
Section 3: Ningyō as folk art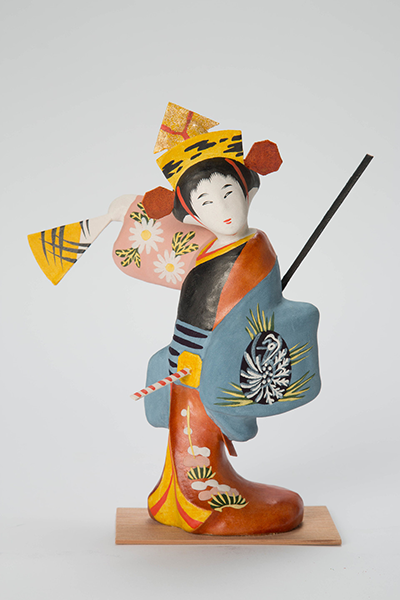 Miharu Hariko: Onna Shibaraku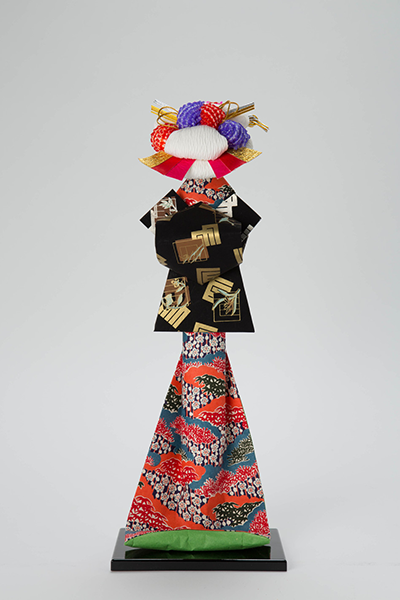 Shizuoka Anesama
Section 4: Spread of Ningyō culture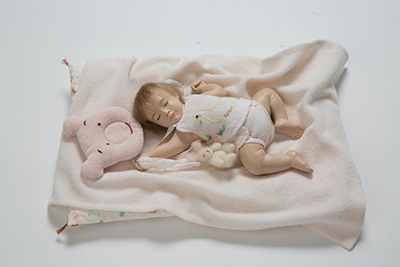 Peacefully

Collector figure
(c) 2009-2018 MAGES./5pb./Nitroplus
(c) 川原 礫/アスキー・メディアワークス/SAO Project