Parallel Nippon: Contemporary Japanese Architecture 1996-2006
This exhibition is made in cooperation with the Architectural Institute of Japan. It focuses on Japanese architecture of 1996-2006, with the aim of conveying accurate picture of Japan' s architectural profession in those ten years, during which it generated new forms of value through fine-tuned designs adapted to the evolving demands of the times.
This touring exhibition is completed.
November 6 - 20, 2018
UBC Robson Square (Vancouver, Canada)
August 23 - September 15, 2018
Centre d'exposition de l'Université de Montréal (Montreal, Canada)
March 5 - April 27, 2018
College of Architecture and Planning, University of Colorado, Denver (Denver, U.S.A)
January 7 - 25, 2018
University of Khartoum (Khartoum, Sudan)
November 6 - 26, 2017
National Gallery of Zimbabwe (Harare, Zimbabwe)
September 2 - October 15, 2017
Boléro (Versoix cultural center) (Geneva, Switzerland)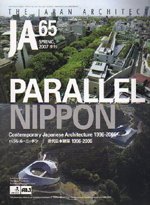 Exhibition Catalogue Issued
An exhibition catalogue of "Parallel Nippon: Contemporary Japanese Architecture 1996-2006" has been published as a spring edition of The Japan Architect, a quarterly magazine in English and Japanese.
Parallel Nippon: Contemporary Japanese Architecture 1996-2006 Japan Architect, Sprig issue, vol. 65, 2007 (Tokyo: Shinkenchiku-sha)
Price in Japan: ¥2,381 (tax excluded)
Prices are subject to change without notice.
Read an essay on the exhibition written by Hiroshi Matsukuma in Wochi Kochi Magazine


21st Century Museum of Contemporary Art, Kanazawa
Designed by Sejima and Nishizawa and Associates
Photo by SANAA
The Gallary of Horyuji Tresures at the Tokyo National Museum
Designed by Yoshio Taniguchi
Photo by Toshiharu Kitajima


Sendai Mediatheque
Designed by Toyoo Ito
Photo by NAKASA & PARTNERS INC.
Kansai-kan of the National Diet Library
Designed by Fumio Toki Associates
Photo by Satoru Mishima of Nikkei Business Publishing, Inc.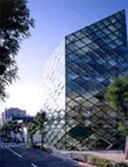 Prada Boutique Aoyama
Designed by Herzog & de Meuron associated with Takenaka Corporation Design Section
Photo by Nakasa & Partners Inc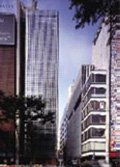 Maison Hermès
Designed by Renzo Piano Building Workshop, Rena Duma, and Michio Jinushi of Takenaka Corporation Design Section
Photo by Japan-Architect of Shinkenchiku-sha