TOHOKU-Through the Eyes of Japanese Photographers
This exhibition of photographs of Tohoku, which marks the first anniversary of the great earthquake, does not attempt to document the damage or recovery but instead uses photography to show the natural and cultural environment of Tohoku along with its people and their way of life. It is composed of the work of nine individual photographers and one photographers' group who belong to a variety of generations and stylistic tendencies but are all from Tohoku. Photographs taken in the 1940s will be shown alongside images of the present.  By presenting the viewpoints of highly individualistic photographers who represent the past, present, and future, this exhibition aims at introducing many fascinating aspects of Tohoku to the people of the world.
This traveling exhibition has ended.
September 19 - October 2, 2022
National Institute of Design Gandhinagar Campus (Ahmedabad, India)
July 23 - August 15, 2022
The Cholamandal Artists' Village (Chennai, India)
July 2 - 16, 2022
Durbar Hall Art Centre Kochi (Kochi, India)
April 22 - May 21, 2022
Japan Foundation, New Delhi (New Delhi, India)
October 2 - November 1, 2020
Art Station Dubulti (Riga, Latvia)
February 6 - March 1, 2020
National Museum of Anthropology David J. Guzman (San Salvador, El Salvador)
February 1 - March 22, 2020
Listasafn Árnesinga (Hveragerði city, Iceland)
October 24 - November 14, 2019
Maison de la Culture Ibn Rachiq (Tunis, Tunisia)
October 22, - November 24, 2019
Contemporary Art Center Quito (Quito, Ecuador)
August 2 - 30, 2019
Cultural Center of the City "Carlos Colombino", Manzana de la Rivera (Asuncion, Paraguay)
May 17 - June 17, 2019
Convent of San Francisco de Asis (Havana, Cuba)
May 8 - June 16, 2019
Sofia Arsenal - Museum for Contemporary Art (Sofia, Bulgaria)
March 3 - 16, 2019
Exhibition Hall, Administration Building, Assiut University (Assiut, Egypt)
February 13 - 27, 2019
Fine Arts Museum, Hamed Oweis Hall (Alexandria, Egypt)
January 23 - February 6, 2019
Salah Taher Gallery, Cairo Opera House (Cairo, Egypt)
November 19 - 29, 2018
Lebanese University (Beirut, Lebanon)
November 6 - 14, 2018
Balamand University (Koura, Lebanon)
November 19 - December 7, 2018
Embassy of Japan in Republic of Benin (Cotonou, Benin)
October 22 - November 2, 2018
Institut Francais (Cotonou, Benin)
May 31 - June 23, 2018
La Rotonde des Arts Contemporains (Abidjan, Côte d'Ivoire)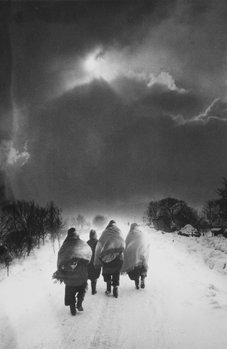 Ichiro Kojima
Around Inagaki, Tsugaru-shi 1960
Courtesy of Hiroko Kojima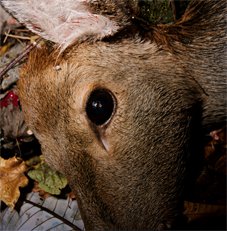 Masaru Tatsuki
A Deer Shot Dead, November 2009, Kamaishi, Iwate 2009
Courtesy of Artist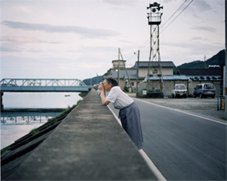 Naoya Hatakeyama
Kesengawa, 2003/08/23 2003
Courtesy of Artist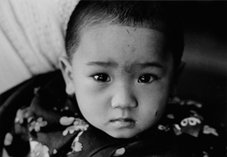 Hiroshi Oshima
Ohamaza-cho, La Ville de la chance 1979
Courtesy of Artist

Meiki Lin
Reflection of Green Beech Woods 2011
Courtesy of Artist