Talk by director Kenji Nakanishi
In commemoration of the 150th anniversary of Diplomatic Relations between Japan and Switzerland, the Japan Foundation is currently presenting the Japanese Film Festival in seven major cities in Switzerland and will host a talk by director Kenji Nakanishi to take place in Zurich for two days.
At the event, Kenji Nakanishi's Hana no Ato and The Blue Bird will be shown, and the director will talk about his passion on filmmaking and about other films being screened for this festival.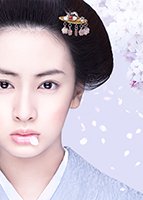 (c) Hana no Ato Associates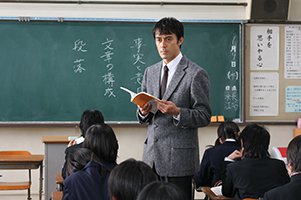 (c) 2008 "The Blue Bird" Production Committee
Overview
ditails
Dates
1. Tuesday, May 20, 2014 6:00 p.m. ~

Hana no Ato

screening & talk
2. Thursday, May 22, 2014 6:00 p.m. ~

The Blue Bird

screening & talk
Venue
Museum Rietberg (Zurich)
Organized by
The Japan Foundation, Embassy of Japan in Switzerland, Swiss-Japanese Society
Kenji Nakanishi
Born in 1961. Kenji Nakanishi received a PFF83 award with Mariko e (To Mariko) in 1983. After graduating from the Faculty of Letters at The University of Tokyo, he made his direction debut with Toshio Masuda's Kono aino monogatari. His first work as a director was Ghost Hunter Saki, an episode from TV drama series Mokuyo no kaidan (Ghost Story on Thursdays) in 1996. He was the assistant director of such films as Masato Harada's Spellbound and Yoshishige Yoshida's Women in the Mirror. After working as the supporting director in Masahiko Makino's Jirocho Sangokushi, he made his feature film debut with The Blue Bird in 2008. His next film, Hana no Ato was released in the next year. In 2013, he directed the film Koisuru haguruma.
[Contact Us]
About the Film Festival:
The Japan Foundation
Media and Communications Section, Arts and Culture Dpt.
Person in charge: Honda (Ms.)
Tel: +81-(0)3-5369-6064
E-mail: Mayu_Honda@jpf.go.jp
(When sending an e-mail, please enter a half-width character "@" instead of a full-width character "@.")
About the talk event:
The Japan Foundation
Europe, Middle East and Africa Section, Arts and Culture Dpt.
Person in charge: Okawa (Ms.)
Tel: +81-(0)3-5369-6063
Email: Keiko_Okawa@jpf.go.jp
(When sending an e-mail, please enter a half-width character "@" instead of a full-width character "@.")